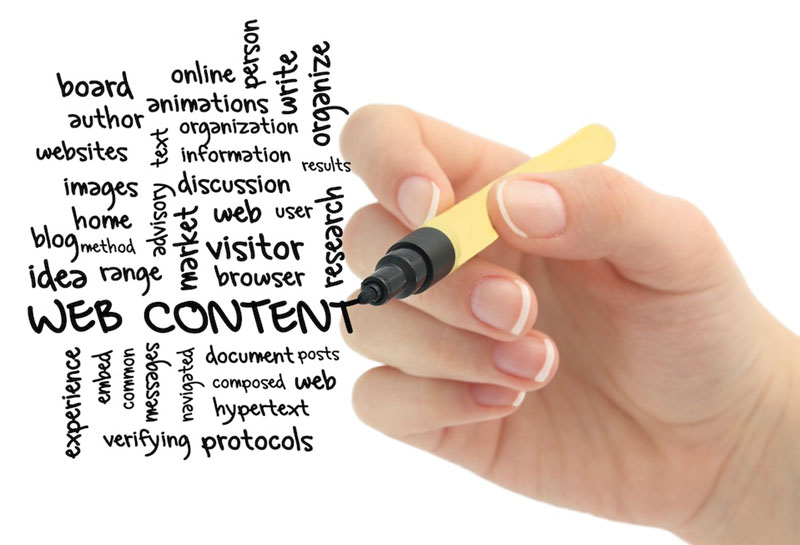 A recent study by the Custom Content Council found some interesting content marketing results:
→ 73% of consumers prefer to get information from a company in the form of a collection of articles over an advertisement

→ 61% of consumers feel better about a company that delivers custom content AND are in turn more likely to buy from that company
We attract customers by writing many different types of website content depending on your product or service.
Charts
Checklists
Quizzes
Interviews
Case Studies
White Papers
Info Graphics
Web Widgets
One of the very best ways to get potential customers to see your website is by providing useful content or information on your site.
We call this "content marketing" or "inbound marketing." You provide relevant information on your website that gets found by those searching. Content marketing does much more than just getting viewers to your website, it keeps them there.
Content marketing:
Attracts viewers who are relevant to your business to your website and turns them into customers
Establishes you or your business as an expert or leader in your industry
Presents your website very early in organic search results
---
Every industry has unique insights to keep consumers interested:
We have heard the comment many times that "my industry is not that interesting, how can I come up with interesting AND relevant content for my product or service?"
One example is an article for the Life Insurance industry. This area is very competitive and not a very exciting topic to write about.

One marketer came up with the following:

"As you probably can guess, I couldn't come up with a creative content piece about insurance, but I quickly realized that people bought insurance because of their fear of death. This led me to come up with a content piece titled:
'19 Things You Probably Didn't Know About Death'."

The article was a big hit because it had interesting facts like:

"After being decapitated, the average person remains conscious for an additional 15-20 seconds. Talk about a way to go."

The article brought many visitors and moved the company from the 5th spot to the 3rd spot for the very general search term "life insurance."
---
There are many common content marketing mistakes, here are a few:
Don't focus on yourself—focus on the buyer instead.
Don't pitch your product at every stage.
Don't overlook calls to action.
Don't forget that effective content marketing is a two-way street.
Don't produce content that lacks substance.
Don't treat content marketing as an afterthought