Digital Marketing for Accounting Firms
At Archmore Business Web, we provide the best digital marketing services for accountants and accounting firms.
What Kind of Digital Marketing Does Your Accounting Firm Need?
At Archmore Business Web, we provide the best digital marketing services for accountants and accounting firms. We have a very talented team of marketing experts that help our clients generate more leads with our managed services packages. We have an array of online marketing solutions that help lead generation, social media management, website development, and graphic design.
We're an experienced digital marketing agency that works well with accounting firms. When you outsource your marketing to us, we research the most effective strategies for your marketing goals and create a personalized digital marketing plan for your accounting firm.
Digital marketing is a very broad discipline, but our trained professionals can develop a brand image and direct customer inquiries towards your organization through various digital strategies such as search engine optimization, content marketing, social media marketing, paid advertising, email marketing and more! All of these digital marketing strategies will be tailored to your accounting firm!
Our Digital Marketing Services for Accountants
You will find more details about our digital marketing services for accountants below. Feel free to read more on this page or contact us if you have any questions!
Website Design
SEO
Graphic Design
Pay Per Click 
Review Marketing
Social Media Management
Website Design for Accountants
When you hire Archmore Business Web as your website design for accountants, you're taking the first step in having a website that converts. Our team of content marketing & digital strategists build websites that convert. That's what we do! With a combination of experience, analytics, high quality web design and conversion rate optimization, we create websites that are easy to navigate, easy to read and give your potential clients exactly what they're looking for.
In the world of digital marketing, the establishment of a strong website has become a must-have. You know that if you have an excellent website, then your business sure to get the attention it deserves. Our comprehensive website services take care of every single aspect of your website. With our team behind you, you can be assured that our hard work and expertise will make your business thrive online. Say goodbye to subpar Internet presence, and say hello to one that truly reflects your brand.
A good-looking website is a beautiful thing, but if it doesn't convert, its beauty is wasted. A bad or mediocre one can turn off prospective clients. As a trusted provider of business web hosting and website design for all industries, we know that your website is the cornerstone of your marketing strategy. We have a team of skilled web designers, who are accomplished at converting leads into the sales you need.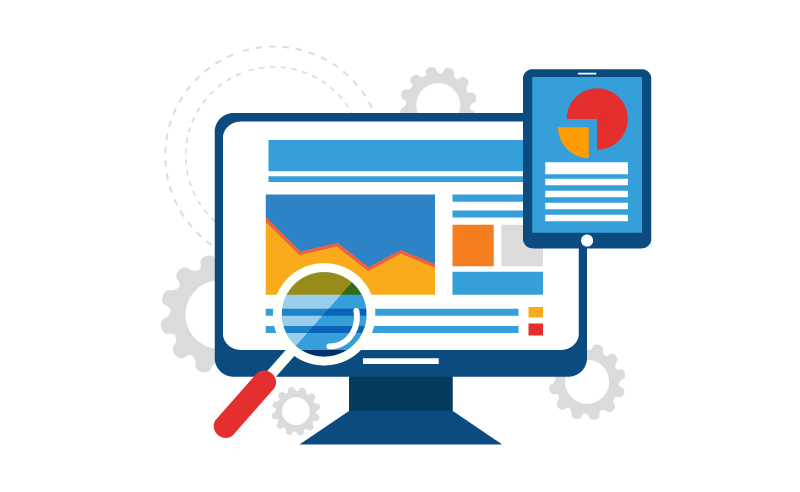 SEO (Search Engine Optimization) for Accountants
We know that having a website is not enough. You also need SEO in order to get your website found by your customers. And with our SEO program, we'll make sure your website ranks at the top! We're a team of experts using the latest tools and strategies to get your site in front of as many people as possible. And with our monthly reporting and weekly meetings, you'll know exactly where you stand.
Search engines have become more important than ever before to the success of your business. With the right SEO strategy in place, your business can reach a worldwide audience and generate new leads that translate into increased revenue and growth prospects. Choose Archmore Business Web for all your SEO needs!
SEO is more than just a method to get your company's website to rank higher for certain search terms. It's about getting your business' name out to customers in a way that drives them to click on the link and visit your site. Contact us today!
Get a Free Local SEO Report for Your Accounting Firm!
We are Archmore Business Web and our claim to fame is helping start up business owners get more out of their website! Enter your website below and get a free local SEO report! Contact us if you have any questions about how you can do better!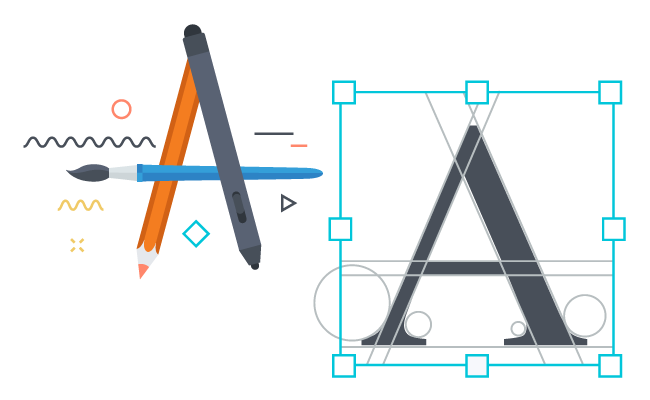 Graphic Design For Accounting Firms
At Archmore Business Web, we have the ability to create marvelous graphics for your accounting firm. Do you need a presentation for a client? We can help you with this! We can also help you redesign your website and take care of SEO so that people will be able to find you online.
Graphic design is an important element of marketing, and as such, this should be an important factor for you to succeed in your accounting firm. Professionally done images can bring attention to your company and help you create a good standing with your clients. But not all graphic design firms can do justice to your online business. Fortunately, Archmore Business Web has been doing digital marketing for over a decade, and is well-known for developing graphics that are impressive and memorable. Are you looking for a graphic designer?
If you're in a services business, like accounting, then you know just how important it is to be able to make a great impression on your clients. This is why if you are running an accounting firm, you should seriously think about using graphic design for accounting firms to help your business excel and continue to grow.
Pay Per Click For Accounting Firms
Although accounting is a very lucrative business, you are missing out on thousands of leads if you aren't advertising online with pay per click ads. Our digital marketing team will set up Google pay per click campaigns for your accounting firm so that you can get more clients through your website. You need to get listed on Google first. But once you do, then we will set up specific pay per click ad campaigns that you can easily publish to whatever social media you want to utilize and gain clients from. We are sure that once you have used our services, we will be able to grow your business ten times over what it is now in 6 months time.
Pay per click has been used for years to generate leads online and this technique has even been used by accountants with great results. PPC is a very important channel for accounting firms to be advertising on. Our digital marketing team have worked on many accounts with impressive results.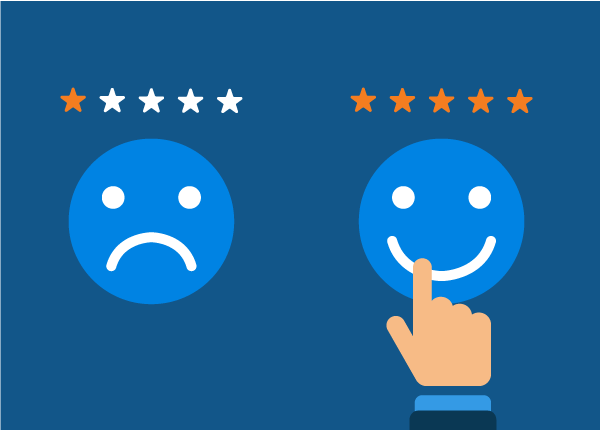 Your Review Marketing For Accounting Firms
Did you know getting more reviews can actually help you get more customers? Yes, that's due to social proof. Whenever your potential clients are looking for an accountant, they are going to check out your reviews. This could mean the difference between choosing you or your competition. This is why your accounting firm needs reviews for it's digital marketing strategy.
If your accounting firm has been around for years, but you don't have any reviews, then you need to get some! You've served a good number of clients and all the right people know your name. This means that you already have everything in place to start getting more customer reviews. By hiring us for review marketing, we can help your accounting firm get more customer reviews online and establish social proof for your business. Don't miss out!
Social Media Management For Accountants
If you are an accounting firm and want to focus on numbers, then you will most likely be focused on saving money. I'm not talking about cutting costs by reducing billable hours or not providing and adequate level of service. You should provide the best services you can offer to your clients. Rather, using a digital marketing agency to manage your social media campaigns would save you money than trying to do it yourself and hire an in house marketer at the same time.
As your social media management partner, we are an agency that specializes in social media management for accountants that will help you save money! Contact us today and let's talk about what your accounting firm's social media needs are!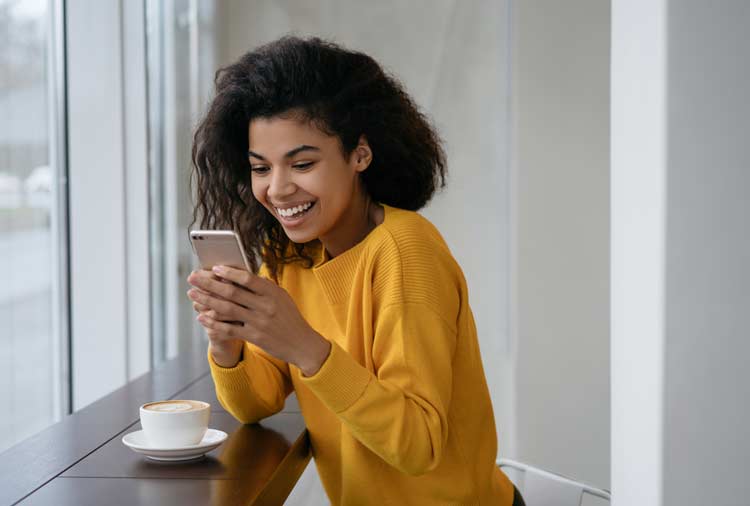 What Are Our Customers Saying?
Find out what our customers have been saying about our digital marketing services!
In working with Mike Forrest and his team I found exactly what I had been looking for in a website provider. In the initial meeting with Mike he first took the time to clearly understand my business along with my target audience. He then offered up ideas for my site which allows me room for expansion. I could not be happier with the approach, process, and the finished product. Archmore has become a solid partner for my business!

"These people are great to work with! I would give them 6 stars if I could."

Everyone on your staff who had a hand in elevating ASB Business Services, LLC to a global company on the world wide web. The website is beautiful and better than what I could have imagined. Thank you all for your patience, support and good will. Communication and professionalism go a long way and I am glad that I held out and opted to work with your firm. everyone on your staff who had a hand in elevating ASB Business Services, LLC to a global company on the world wide web. The website is beautiful and better than what I could have imagined. Thank you all for your patience, support and good will. Communication and professionalism go a long way and I am glad that I held out and opted to work with your firm.

"Archmore Business Web did an excellent job in assisting my business with website SEO, Social Media campaigns, and also shared valuable information on how to improve key words, You-tube optimization. I look forward to working again with Mike & Dan, Thanks Again!"

"I am very impressed with my new website for my daycare business. I have received more calls from parents wanting to enroll their children into my daycare. Your work was timely and to my satisfaction. My daycare now comes up in searches and I am able to provide parents with great information about our center. I would recommend you for SEO and web design! Great work."

"Archmore Business Web (Mike Forrest) has helped to optimize our website and to make it more effective. Specifically, the site has been updated, enriched with content (including FAQ pages and discount coupons), and reformatted for mobile phone use. Achmore expertise extends beyond information technology to marketing and business strategy as the result of Mike's extensive background in business. I recommend that Archmore be strongly considered as your SEO Consultant."

Archmore responded to our inquiry promptly and asked all the right questions about our online needs, then designed and built a website that serves all of our new company's purposes. They offer abundant expertise, fair prices, and very good timing, too. I will continue working with Mike Forrest and Archmore.

"I hired Archmore Business Web to move both of my web sites from Microsoft 365 to Wordpress. They could not have been more professional and responsive. When I had a recent problem, they fixed it quickly and did not charge me. If you are looking for help in designing your business web site, I highly recommend them."