Digital Marketing
You need help with your digital marketing strategy. Let us guide you every step of the way!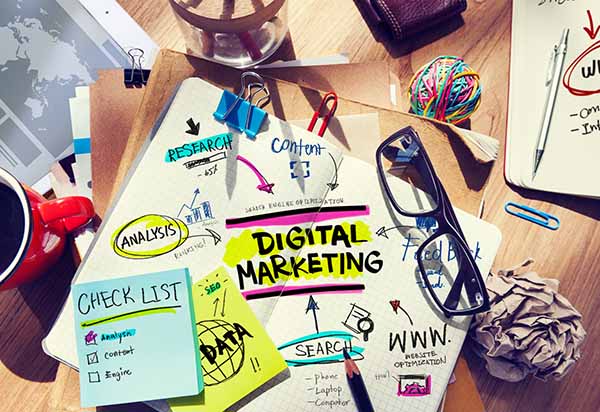 We work with you and make sure your website is optimized for your business needs. We help you generate more sales and leads!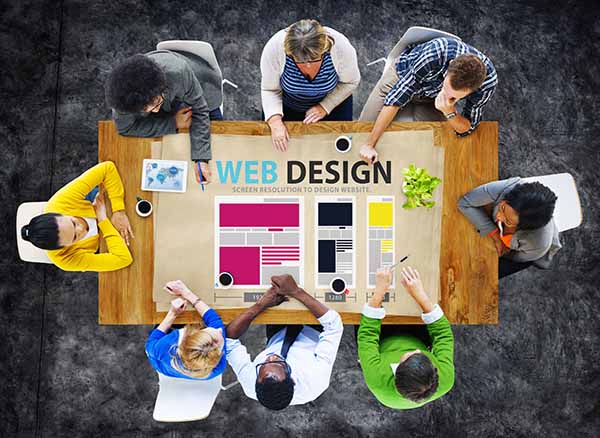 Our team of digital marketers, SEO strategists, website designers and web developers will take your concept and turn it into a force to be reckoned with!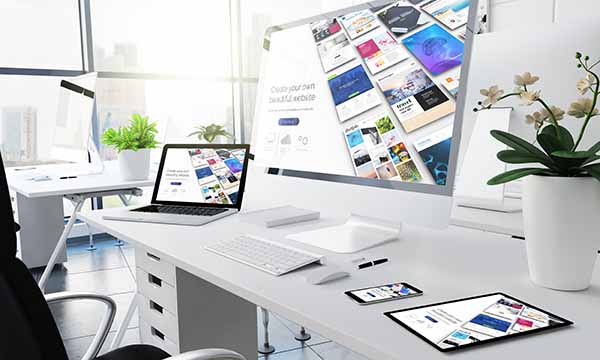 As digital marketing professionals, we will build your website according to best practices. You will have a fully responsive website that is optimized for every device.
Website Design
Digital Marketing starts with a website. Your website should showcase your products or services with the customer in mind. Whether you are just starting out and need a website built from scratch or you are looking to optimize your current website for higher conversion and traffic, then we can help!
Your Website is Your Best Sales Tool
The first step of digital marketing is making sure your website is optimized. Optimizing your website will make your digital marketing strategy more effective. Here are some examples of an optimized website:
Contact Information - Your customers need to contact you, therefore, you need to make sure your phone number and email can be accessed from all pages on your website.
Contact Form - Having a contact form can help you collect leads and follow up with your customers. A contact form should at the very least collect the customer's name and email as well as any questions or concerns. If your business module revolves around collecting customer contacts, then be sure to also collect the customer's phone number and any other pertinent information.
Navigation - Effective websites direct the customer to where they need to be. Having good site navigation is essential to the digital marketing process because you want to keep your audience moving in the right direction, which ultimately means a sales conversion.
Images- "A picture speaks a 1000 words" is a popular phrase and it's true. Good images will help your website sell and convert and is therefore, a great digital marketing strategy. Therefore having professional photos or stock photos will help you sell your product or service more efficiently.
Responsive Design- As smartphone technology advances and becomes more affordable and accessible it creates a demand for responsive websites that conform to any device. What a customer sees on mobile will be a different experience than on desktop.
Testimonials- Why would someone want to use your services or buy your products? Having testimonials from real customers will help you convert your leads into sales. As a digital marketing strategy, testimonials are top notch. Do you need testimonials? Sign up for our Review Marketing Platform: Reaction Reviews.
Awards and Accreditation - Are you a member of the BBB? Has your website won the best of your industry award? Well then, showcase your accomplishments! Having accreditation will greatly enhance your digital marketing presence.
Call To Action (CTA) - Just having a contact page is not good enough. People need to be told to do something and they need to be given a reason to contact you. In order to maximize conversion, your website needs effective CTA placement. If you don't have a good CTA that leads to conversion, then your digital marketing strategy is not effective
Do You Need a Wesbite?
This is a CTA (call to action) as we described above. But really, do you need a website that will up your digital marketing game? If so, then click the button and let us build you a website!
SEO - Search Engine Optimization
You have a website, but your website is invisible without Search Engine Optimization. Therefore, the most important aspect of digital marketing is SEO. As SEO consultants and strategists, we help your website get found on search engines. Our SEO experts will help your website generate more traffic and be visible for more keywords.
Different Types of SEO used in Digital Marketing
SEO is a collection of tools and best practices in digital marketing that help your website rank higher in search engine results, thereby driving more traffic to your site and potentially more business.
Organic Search - These results appear as paginated lists and are based on relevance to the search terms and exclude advertisements.
Local Search - Location based search that is reliant on optimizing your Google My Business listing.
Video Search - Search engines will crawl the web for video content. Examples include Youtube and Vimeo optimization.
Paid Search - Pay Per Click (PPC) allows you to have your website displayed on the search engine results page when someone types in specific keywords or phrases.
Directory Listings - Local business listings and citations play a vital role in reputation, rankings, and revenue. That's why it's crucial to make sure that your NAP (name, address, phone) is accurate across all directories.
Backlinks - Incoming links to your website from another website.
Social Media - Many people communicate on social media and having quality content that is shareable will help generate traffic to your website.
Internal Links - These help establish an information hierarchy for your website.
Anchor Texting - A visible, clickable text in a hyperlink. They need to be SEO friendly and emphasize on keywords relating to the page you are linking to.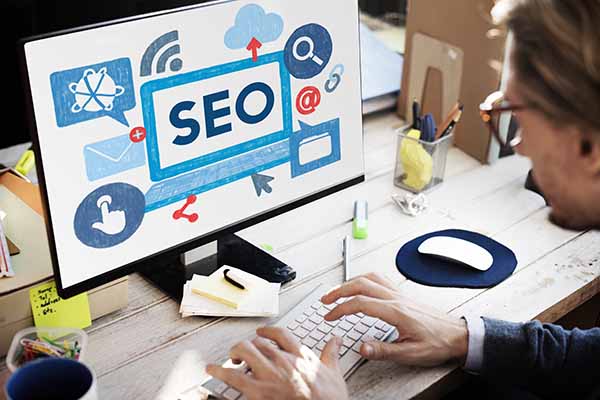 Our digital marketing professionals make use of the most relevant and up to date SEO practices to get your website ranked in search engines.
Do You Need Help With SEO?
Your website needs to be seen! Find out how we can work with you your digital marketing and SEO partner!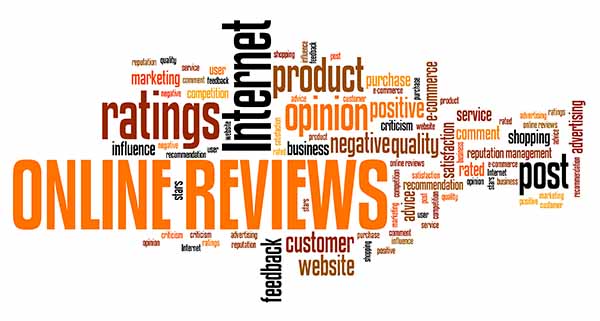 Online reviews are essential to your digital marketing strategy. Our team of digital marketers will help you get more reviews!
Review Marketing
Customer reviews play an important role in digital marketing by influencing a customer's buying decision. Anyone who has ever made a purchase online will have seen a review. Those 5 stars ratings we see can make or break a business and can be a powerful selling tool.
How important is review marketing for your digital marketing strategy?
Buying Decisions - Positive customer reviews can influence buying decisions. Customers want to know how a product or service actually performs before them make a decision to buy.
Higher Conversions - Reviews lead to higher conversions. A blend of good reviews and bad reviews shows that you aren't trying to hide anything.
On-site Ranking - Having reviews and schema markup code on your website can increase your on-page ranking in search engines.
Off-site Ranking - Having more customer reviews on third party sites like Google My Business, Yellow Pages, Yelp and Facebook can improve your SEO significantly.
SEO Significance - BrightLocal surveys indicate that the importance of consumer reviews to buying decisions is increasing every year. Google's local SEO algorithm changes only seem to increase the weight of consumer reviews in visibility and rankings.
Do You Need More Reviews?
This is another CTA (call to action) as we described above. But really, do you need more reviews to enhance your digital marketing strategy? If so, then click the button and find out how we can get you more reviews!
I'm Ready to Grow My Business!
Get in touch and find out how we can help you with your digital marketing strategy!
[]
keyboard_arrow_leftPrevious
Nextkeyboard_arrow_right