Graphic Design for Businesses
Archmore Business Web is your Columbus, Ohio graphic design partner!
Graphic Design and Branding
Get the right look for you!
We help businesses, organizations and individuals with their branding. A brand symbolizes who you are and what your business stand for. We help you put your best foot forward in the most fashionable and stylish way. At Archmore Business Web, we help businesses, organizations and individuals create an authentic and relevant brand to ensure that you break through and connect with your audience and customers.
Logo Design
Banner Design
Custom Sign Design
Decals and Wrapping Design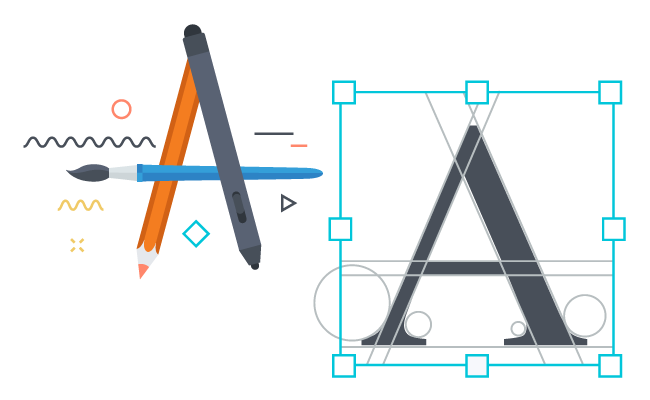 Graphic Design for Marketing
Grow your reach and impact your audience!
As your graphic design partner, Archmore Business Web helps you get closer to your customers. The age old saying is "a picture speaks a thousand words", so why not communicate with your customers and audience with the right visual graphic? If you have something to say, and it needs to get in front of the right people, then we will help you create the best visual design that will help you resonate with your audience.
Flyers, Print and Digital Advertising Design
Visual Content Creation
Custom Designs for Products
Marketing Collateral
Social Media Campaigns
Menu Design for Restaurants
Graphic Design for Your Presentations
Visual storytelling for the digital age!
We help our customers with stunning visual narrations that people will remember! Whether you need to transform existing material or build a brand new presentation, Archmore Business Web will design something unique to help your presentation pack a punch! Make an impact with your audience and let us help you become the star of your show!
New Presentation
Existing Presentation Uplevel
Infographics, Diagrams, Icons
Customized Templates
Animation
Graphic Design for Your Website
Get found online and make a lasting impression!
Archmore Business Web has more than a decade of web design experience. We have been helping businesses get found on the internet with our SEO services and inspire their customers to act. We can build you an engaging, responsive and relevant website to keep visitors coming in with the right visual graphic designs to keep them interested. Whether your website needs a simple refresh or a complete re-build, we are here to provide your customers and audience with an experience to get you more traffic, more leads and more sales.
Custom Web Design
Website Development
UX Design and UI Programming
(SEO) Search Engine Optimization
Hosting and Maintenance
Wordpress Training