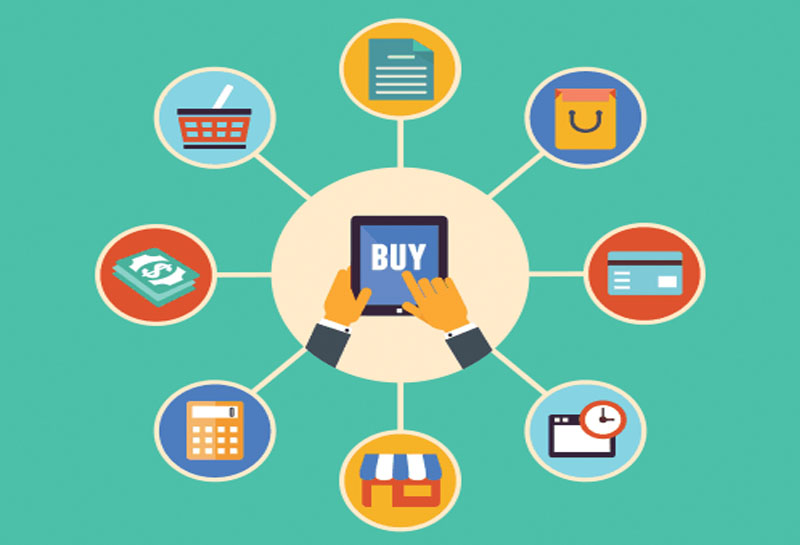 E-commerce websites provides selling your products online
Sales through the internet have been increasing every year since the internet became mainstream. If you sell products in a store you could benefit greatly through offering products to anyone who can find your website through an E-commerce website.

The unadjusted figures show that the online sales for the third quarter 2013 amounted to over 61 billion dollars. This is a 17.5 percent increase over the same period in 2012. The increase in all sales year over year was only 4.7 percent (according to the U.S. Census Bureau Department of Commerce).

We build E-commerce websites that provide you a way to continuously sell online. We connect the website to a merchant services account and your customers pay with a credit card and/or PayPal account depending on your preferences.

Our solutions are totally flexible and customizable to your business.

If you sell your products to other businesses you definitely need to sell online. According to 2013 E-commerce reports, 97 percent of B2B retailers sell online. We not only build you an online storefront but we get that website found by those searching. Today it is increasingly important to pay attention to driving traffic to your online store as it is to have a simple to use system.
Get a Quick Quote!
Are you thinking about a new E-commerce website? Do you have an existing E-commerce website that needs an upgrade or a cosmetic facelift? Ask us how we can help you create the perfect E-commerce website for you or your business! Drop us a line and we will be happy to assist!
[]
keyboard_arrow_leftPrevious
Nextkeyboard_arrow_right