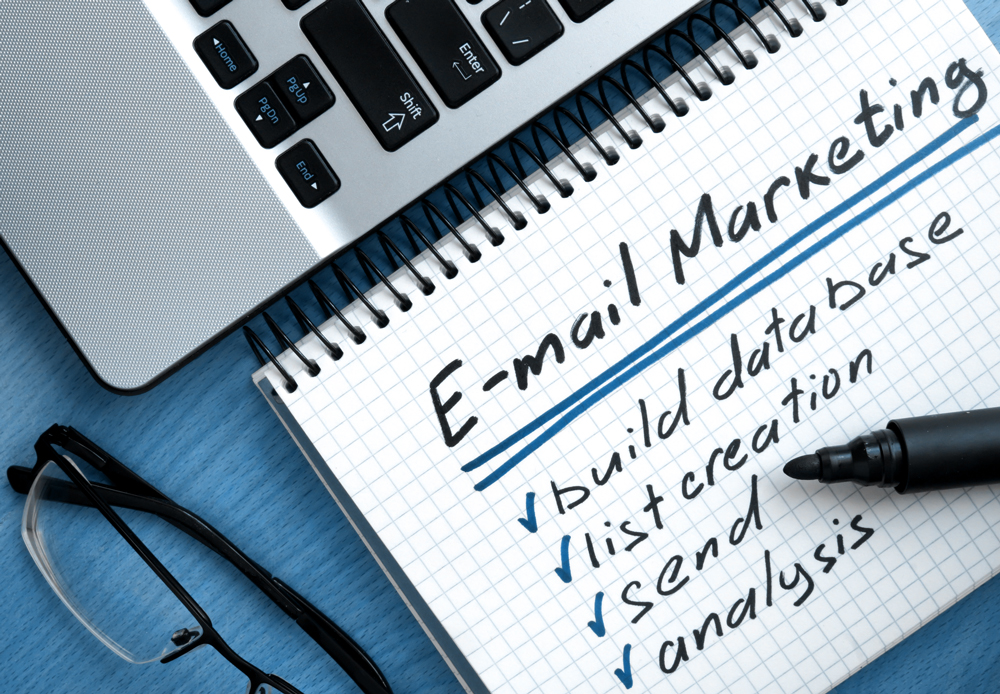 Email Marketing is a nearly cost-free way to market your business
If you are not doing any email marketing, you should be. This method of contacting prospects or customers is probably the least expensive thing you can do. Archmore can handle the technical details of this method of prospecting and contacting customers.

We offer the following services:
Set up an email system such as Constant Contact or one of dozens of others
Write compelling emails for your business purpose
Format the emails and handle the mailing list as well
Emails should be sent to your own list of business contacts gathered over time from trade shows, those asking for more information or recommendations from present customers and so on. Purchased lists seldom have much response.

We consider many factors when designing an email campaign. Read the following statistics:
64% of the people say they open the email because of the subject line (Chadwick Martin Bailey)
Monday emails have the highest revenue per email (Experian)
64% of decision-makers read their email on mobile devices (TopRank Blog)
Reasons why email marketing is still effective
Email marketing is an great and easy way to reach mobile customers.
It is an effective way to keep customers informed.
Email coupons drive online and in-store sales.
It is easy to customize and integrate into other marketing tactics.
Email marketing is inexpensive and is not very time consuming
Call Us!
Get a Quick Quote!
Are you thinking about a new website? Do you have an existing website that needs an upgrade or a cosmetic face lift? Ask us how we can help you create the perfect website for you or your business! Drop us a line and we will be happy to assist!