Marketing Executives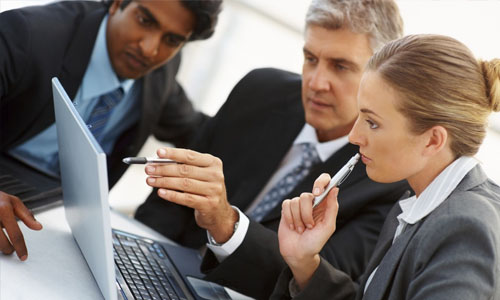 Are you a Marketing Executive? We can help you bring targeted traffic to your website and measure our effectiveness. We bring attention to new product announcements and place the emphasis on the seasonal product or service you wish to promote the most. We use cutting edge web marketing concepts in social media and mobile websites to get you ahead of your competition and to keep you there. By using advanced Google website analytics, tracking phone numbers and search ranking tools we can measure the results.
As a marketing professional, you can benefit from our Digital Marketing Services
Social Media Management - As a marketing executive you will already know the power of social media. Since you have other projects to worry about, just provide us the content or an idea of your vision and we will manage your social media so you don't have to.
Web design and development - A good website is essential for anyone in marketing. As a digital marketing agency, we can build your website so you can effectively showcase your products all over the world.
Blog set up - We utilize Wordpress design for all of our websites so you can easily go in and create content at the drop of a hat. Since you don't have time for coding and want to focus on content, we provide you with an effective CMS platform so you can focus on what really matters.
e-commerce website design - Setting up an e-commerce website can be a time consuming process. We take care of the tricky stuff like payment processing integration and entering product data that is SEO ready so you don't have to.
SEO (Search Engine Optimization) - What good is having a product or service when you can't be found? Since you're busy with more important things, you can let our SEO specialists help you generate traffic for your products or services.
Contact Us Today:
614-568-7500
or email us at info@archmorebusinessweb.com
Read about Digital Marketing for Professionals on our Blog >>