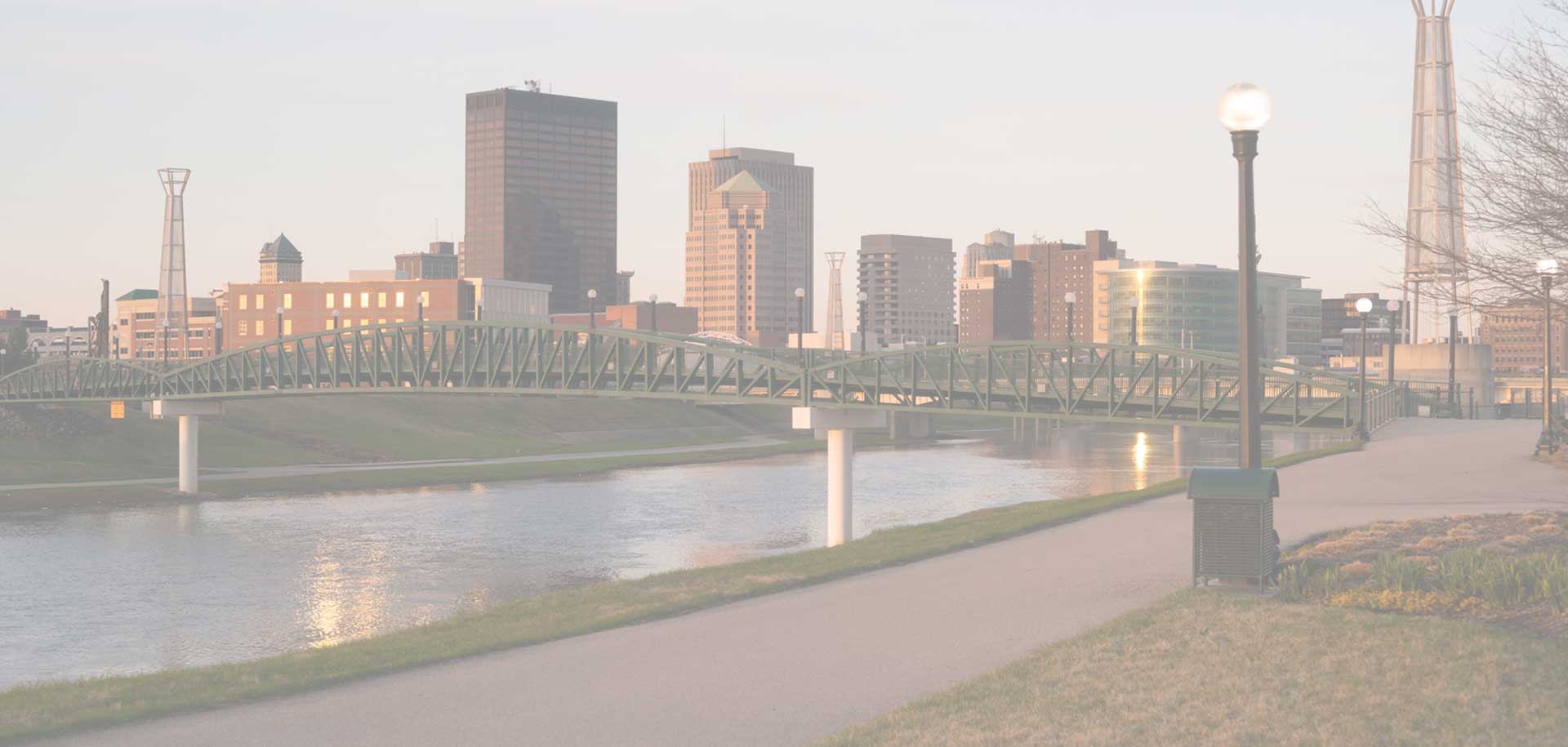 Dayton Ohio: Website Design
Archmore Business Web is a team of digital marketers who specialize in not just web design, but website solutions. We incorporate full service digital marketing into our web design packages. Our web design and SEO experts will build your business a relevant web presence with results that matter!
Dayton Ohio: Website Design
Archmore Business Web is a team of digital marketers who specialize in not just web design, but website solutions.
We incorporate full service digital marketing into our web design packages. Our web design and SEO experts will build your business a relevant web presence with results that matter!
Archmore Business Web: Full Service Web Design Serving Dayton Ohio
As a digital marketing agency, we offer full service website solutions including SEO, PPC, and social media management and web design. We have been designing websites and providing digital marketing solutions for Dayton Ohio customers since 2008. We will handle all of your digital marketing needs, because we're good at what we do. Contact us at (614) 568-7500 and we'll explain how we can create you an awesome web design with a full digital marketing program!
We know you are pressed for time. You want to know exactly what we can do for you. Here are all the services you will get in a nutshell:
Web Design for Wordpress
If you have no way of managing your content, then you are wasting precious time. We use WordPress as our main platform for our website designs because it is not only efficient, but easy to use. A website designed around Wordpress allows our clients to manage changes and edits on their websites without the need for coding. Because of it's simplicity, Wordpress provides the most flexible way to manage a website. There are also thousands of 'plugins' we can add to Wordpress to enhance it. All WordPress sites include a built in Content Management System (CMS), which almost anyone can learn. Therefore, you can make content changes to your website at any time without being a web designer! Our clients love Wordpress because you don't have to be proficient in HTML code to use it! Don't worry though, even if you are unfamiliar with Wordpress, we will always be happy to help you learn it! Dayton OH is not far and you can drive to us or we can communicate remotely.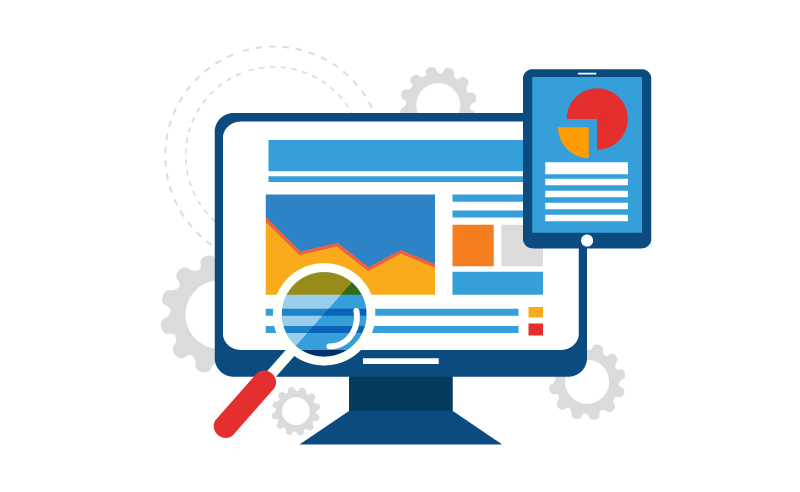 Wordpress for Dayton OH Businesses
Business owners in Dayton can benefit from a Wordpress site because of it's simplicity. Once a website theme is designed and developed, the user does not need to be a web developer to add content to Wordpress. We prefer Wordpress web design because we want you to have full control over your website. As a matter of fact, we can even even provide Wordpress training if needed and you can be the master of your own website! Our web design process always includes you the business owner in mind, because we value your input. If you are interested in a website designed for Wordpress, then be sure to contact our web design team today and we will help you get your business rolling!
Your Personal Web Design Team Serving Dayton Ohio
Are interested in a website design that showcases who you are as a business or individual? If so, then our web design services can benefit you greatly. You need to focus on your business first, which is why our web design plans make it easy for you to run your business. We take care of all the coding and design work, so you don't have to! You can be at ease knowing that our team will build you a custom website that showcases your products or services. Call us today and hire us as your personal web design and digital marketing team!
Responsive Web Design for Today's Standards
Web Design encompasses everything about your business online including social media, blogging, email marketing, website building, graphics and more. Our web developers will make sure your website design is relevant to your business and clients. Most importantly, Archmore Business Web will ensure that your website is designed and optimized for mobile devices, tablets and desktop web browsers. We build awesome, responsive web designs for local businesses in Dayton Ohio because almost everyone here owns a smartphone. If you want a website designed, but want a better idea of what we do, then View Our Work Examples >>
Fully Responsive Web Design
People use a variety of devices to access the web, such as smart phones, tablets, laptops and desktop PCs. As smart phone technology gets faster with cellular connections such as the latest 5G speed, it is essential to have responsive design that is compatible with the latest device.
Advantages of a Responsive Web Design
Responsive wed design is the process of building a website so that it displays properly on different screen resolutions. Search engines like google, yahoo and bing etc. give a boost in their ranking to a website that is fully responsive. Therefore it is important for your business that your website is be responsive designed and user-friendly.
Contact Archmore Business Web for a free Web Design Quote (614) 568-7500. We are proud to serve Dayton OH customers!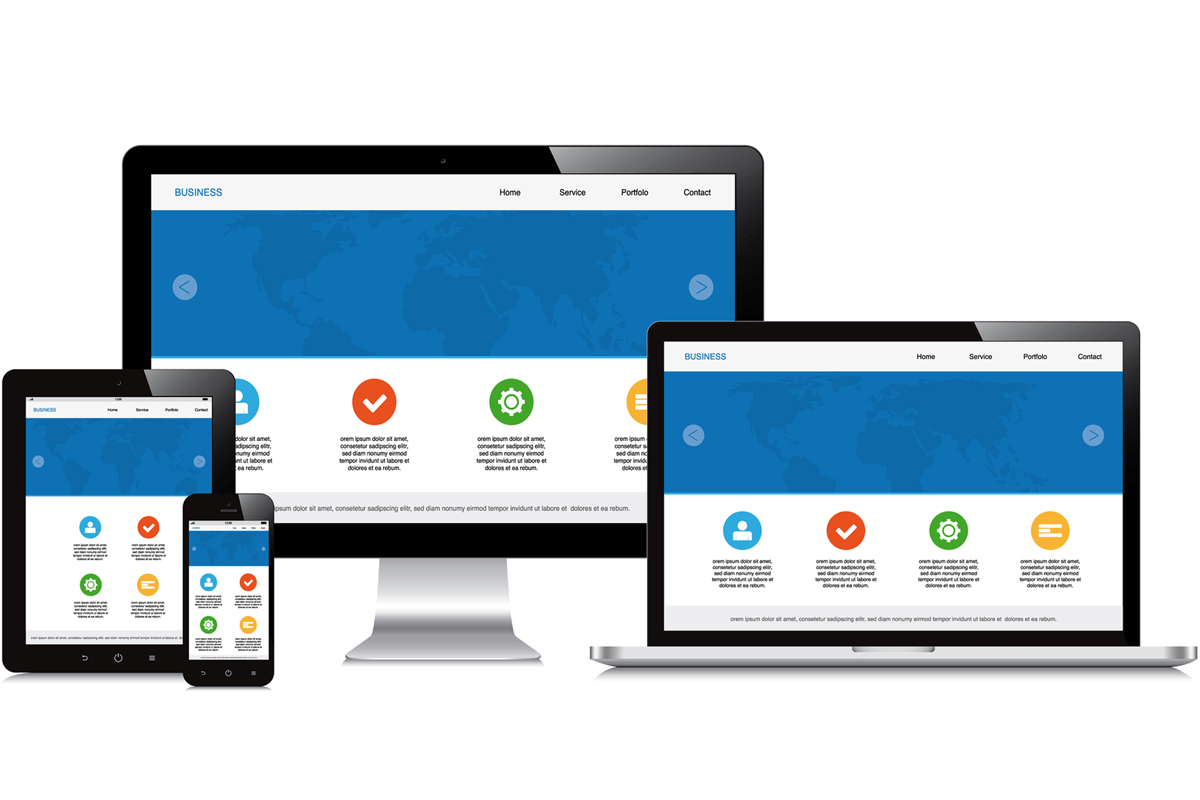 A fully responsive web design means that the user can view your site in mobile, tablet and desktop.
Web Design with SEO and Digital Marketing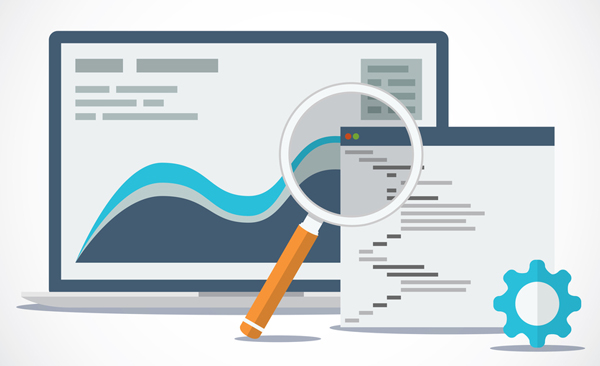 The website is the focal point of marketing and sales using the internet. A strong design is essential, but promoting that website is also important. Therefore, social media, email marketing, blogs, PPC and banner ads all direct traffic to your website to help get you in contact with that new prospect. You shouldn't put your most important marketing tool in the hands of someone who does not understand marketing principals. Therefore, you should hire our experts if you want a stronger web presence.
SEO Web Design for Dayton Ohio Business
A website design is only the beginning. You can have the best looking web design, but still not be found on the internet. If you want your website to be found in the search engines, then you need a website designed for for Search Engines. We build (SEO) Search Engine Optimized websites that help get you noticed, so the potential customer can contact you. We use stunning graphics, compelling content and place calls to action all at the right place. As the business owner or manager you must be part of the equation by providing us with your main selling proposition and brand identity. We take care of the rest. If you are interested in having your website found, then Read More About SEO >>
e-Commerce Web Design for Dayton OH businesses
If you want to sell stuff online, then you will need an e-commerce website designed. Our web developers can help you implement an e-commerce shopping cart so you can sell online. The Archmore web development team can also integrate your website with payment processors, so you can accept credit cards. We offer custom web design services depending on what you need done. We can build you a 5 page website or as much as a 50 page website. Our e-commerce web design utilizes the Woo Commerce shopping cart.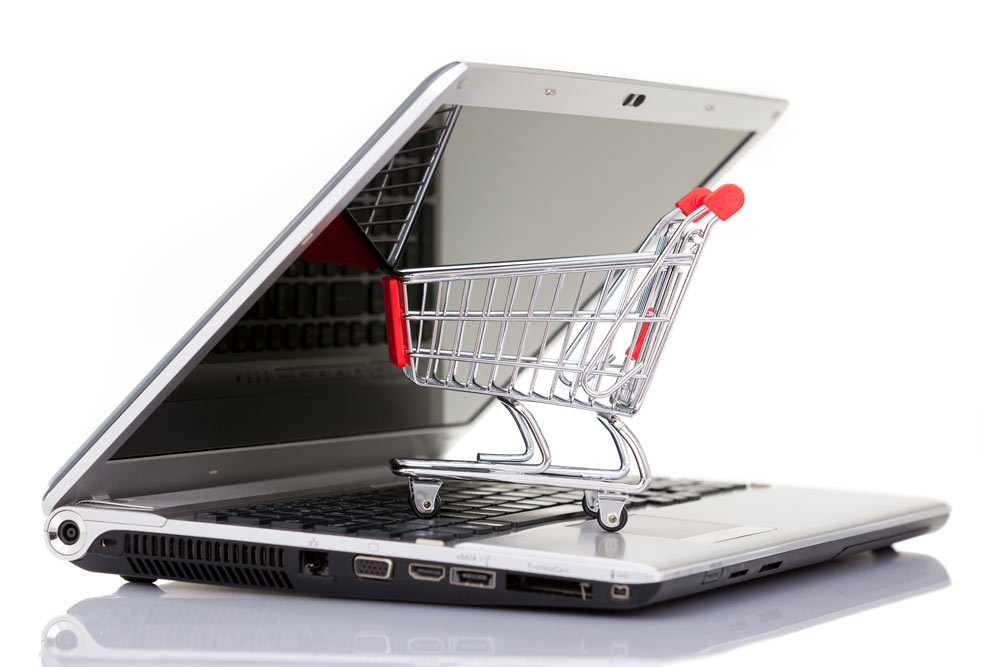 e-Commerce Website Payment Processing Integration
A website designed with a shopping cart is useless without a payment processing system. A common misconception is that having a shopping cart itself will allow you to accept payments online. This is only partially true and just like a brick and mortal business, you need a payment processor in order to receive funds. The most common payment processor is Pay Pal, which has been around since 1998. As a payment processor, Pay Pal allows customers to pay via credit or debit cards as well as through their Pay Pal account. Besides Pay Pal, there are also many other online payment processors out there, such as Stripe or 2Checkout. After your website is designed, we help you integrate a payment processing system onto your shopping cart. Our e-commerce web design utilizes Pay Pal as the payment processor of choice due to its widespread popularity, reliability and low fees.
Web Design and Analytics
Evaluating the effectiveness of a website is essential, because we want to make sure we are performing. Analytics gives us a wealth of information regarding the visitors to our website. No other marketing activity provides the amount of feedback. Website analytics provided by Google is free and just requires setting up a Google account and installing a small piece of code on each website page. Our web design services can also include analytics on your site. If you feel web analytics is important, then find out how we can implement Analytics into your Website >>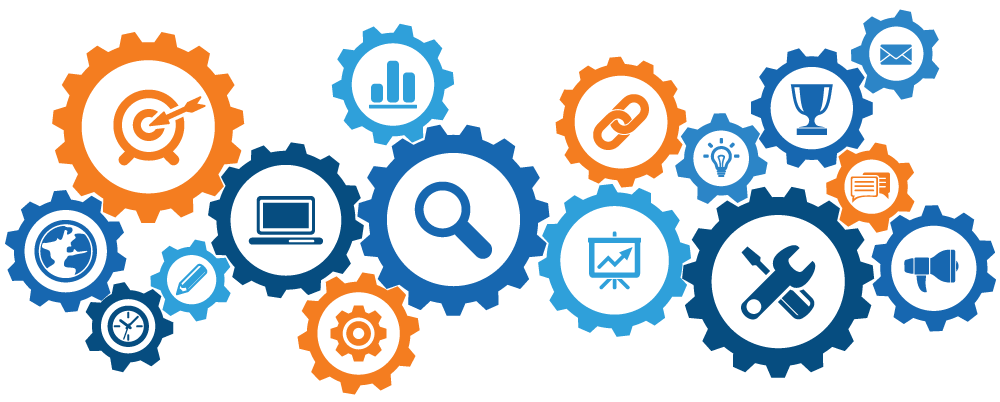 How Analytics Helps with SEO
A good web design will implement analytics for many reasons. Therefore, having analytics on your site does more than just about keep track of visitors. Our SEO team can assist your business by analyzing this data to determine what people are searching for. If you are in need of a business analyst to develop your online presence in Dayton OH and beyond, then contact us today.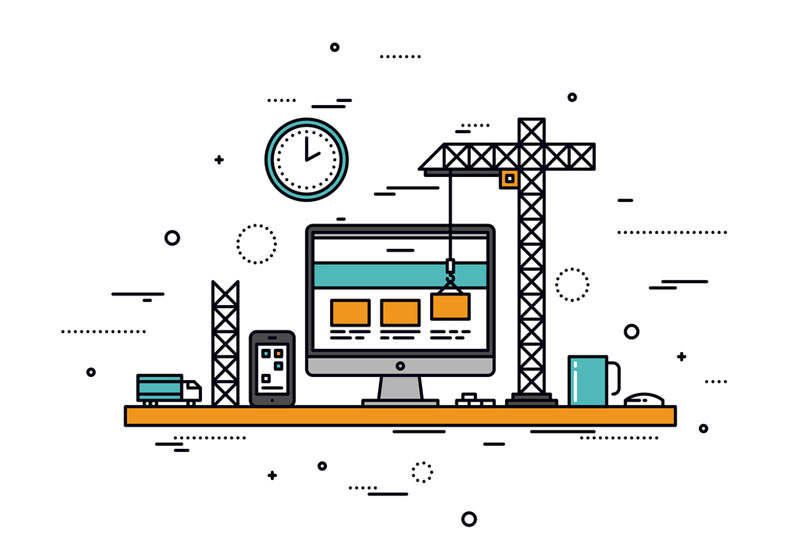 Web Design and Content Marketing
A good web design is only the start. One of the very best ways to get potential customers to see your website is by providing useful content or information on your site. A great website can be even therefore become greater with excellent content. We call this "content marketing" or "inbound marketing." You provide relevant information on your website that gets found by those searching. Content marketing incorporated into your web design does much more than just getting viewers to your website, it keeps them there. If you need fresh content for your site, then find out how we can help you with our Content Marketing >> program designed especially for Dayton OH customers.
Content Marketing and SEO based Web Design
SEO and content marketing go hand in hand. Writing content that will actually rank on search engines relies on many factors such as keyword density, back linking from other sites and internal linking. Even if you want full control over your content, we can still help rank your articles. Our content marketing and SEO experts can help your site rank by creating an internal linking structures that provide search engines a map of what you want your site to rank for. Our SEO team will also help create valuable back links to help your content gain authority. Our SEOs will also help you evaluate popular search terms and help you implement the most used keywords onto your content. If you want us to help you get your content ranked in Dayton OH and beyond, then contact us and one of our SEO experts will be happy to assist with content marketing for your web design!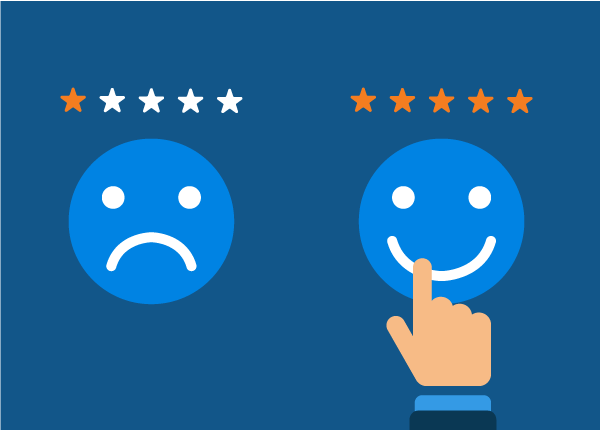 Online Presence: Reputation Monitoring
Your reputation online can often influence how people perceive you or your brand in real life. Therefore we implement reputation monitoring to help you get good reviews online by checking your reviews. If you have a negative review for your business in Dayton OH, then we will contact you immediately so you can reply to it.
Social Media Marketing for your website
Social Media Marketing has been and continues to be one of the most talked about aspects of web marketing. After all, this is the age of smart phones and almost everyone in Dayton OH has one! If you need social media presence, then find out how we can help you with a Social Media Marketing Plan >>.
Pay Per Click Marketing
Paid search marketing greatly increases businesses being found online. Our team or PPC experts will gather the right keywords, run the correct models and score relevant customers through target internet marketing. PPC ads are displayed along the sides of organic searches on search engines. Most commonly we direct our traffic to you using AdWords from Google. Our web design team will create a landing page with the right calls to actions. If you want to implement a PPC program for your Dayton business, then read more About PPC >>
Ready to get started?
Are you ready to start a web design or SEO project? Let's get it started! Please fill out our contact form in as much detail as possible and we'll reach out and get the conversation started.
See What Our Customers Are Saying
Custom SEO, Digital Marketing and Web Design Plans
Do you want a responsive web design?
Do you want a sleek and dynamic web design?
Do you want your web design to stand out?
Do you want an SEO ready website to rank highly on search engines?
Do you want to generate more leads from your website?
Do you want those visiting your website to call you?
Do you want to know if you are doing the best you can with your budget?
Location
309 S State St.
Westerville Ohio 43081

Email Us: info@archmorebusinessweb.com
Call Us: (614) 568-7500
Archmore Business Web is your full service web design and digital marketing agency in Columbus Ohio. We are a digital marketing agency serving Dayton Ohio with Web Design and SEO Solutions.