Facebook Advertising Services
Facebook Ad Management Services
Our Facebook ad management services help you acquire new customers fast. Facebook ad management will give you more time to manage your business while we bring in new leads for you. When your target audience discovers your product or service on Facebook, then connect them to your website through the power of Facebook advertising.
How do Facebook ads work?
Facebook ads work best when you're focused about what you want to achieve. Objectives help to clarify your goals for campaigns or even individual ads. They're the first thing you select when you go to Ads Manager to create an ad. As your Facebook ad manager, Archmore Business Web can help you find your audience and get you more business.
With the power of Facebook, we help you you to target your ads to the people who are most likely to want your product or service. We can help your business hit potential customers and bring them into your sales funnel. If you target the right audience, then Facebook ads are much more effective than other marketing channels because it targets users who have never heard of your product or service, but may be interested in learning more about it.
How we help you target the right Facebook audience?
There are many ways to target your ads on Facebook. The most basic strategy any business can use is to target an audience based on age, gender, or interests. In order to get the best results we can even customize this demographic further when we build your campaign. Building a custom audience can really help you get the most out of your Facebook ads and help your business generate more leads and more business. By creating a custom audience, we help you target your ideal customer for the best results.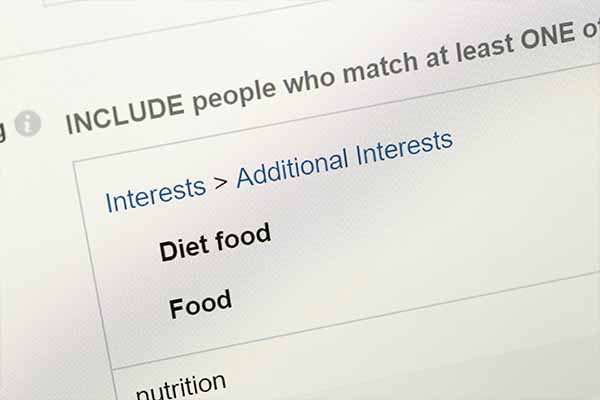 Optimizing Your Facebook Campaigns
Finding the right audience is important, but setting your Facebook ad campaign up for success is essential to optimizing your leads and click through rate. In order to have the best Facebook ads campaign will require testing. Therefore we will create a a variety of different ads and choose the best ones that your audience can relate to. We keep track of this data so we can find out which ads are best performing Facebook ad campaigns and we kill the rest.
Landing Pages
Having a good landing page will ensure that your customer gets the best user experience when they are on your website. An effective landing page will help your business get the most leads for you to convert into sales. Having a landing page that encourages a customer to take action will be essential to the your conversion rates. For example, if you want your customer to fill out a contact form so you can follow up with them later, then it is necessary to have a captivating landing page for the best conversion possible,
How do we manage your Facebook ads?
In order to get the best out of your Facebook ads, we will need to keep up with existing trends. At Archmore Business Web, we monitor our client's Facebook campaigns on a weekly basis and constantly optimize your ads and targeting to get you the most traffic to your website at the lowest cost possible. If you are in need of a Facebook ad manager to help you scale the potential of Facebook advertising, then contact us today!