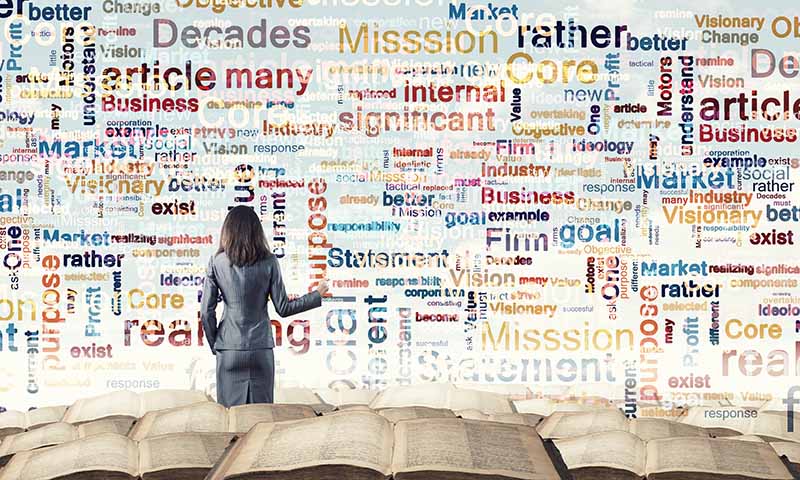 Long Tail vs Short Tail Keywords
By Daclaud Lee, SEO/Developer at Archmore Business Web
The Difference Between Long Tail and Short Tail Keywords in SEO
What type of keywords should I use for SEO?
Without a doubt, having a good keyword strategy is essential for SEO and keyword rankings. Before you decide what keywords to use, you have to research your niche and industry. One of the best ways to look for keyword ideas is through Google Console (formerly Google Webmaster Tools). So what are keywords? There are two different types: long tail keywords and short tail keywords. Both of these are explained below.
Short Tail Keywords
These are short search words and search phrases with only one or two words. Their length makes them less specific than searches with more words. The most basic example of short tail keywords are things that are very generalized such as: Hamburger, Cars, Dental Assisting School, Home Inspections, etc.
Why can't my website rank for Short Tail keywords?
Getting ranked for short tail keywords is not impossible, just (extremely) difficult. In a nutshell, there is way too much competition for short tail keywords. Considering his popularity (or noteriety depending on who you ask), the keyword "Donald Trump" will probably be nearly impossible to rank for unless you are Wikipedia, or a news or media website such as Fox News or CNN. Good luck trying rank a blog article about Donald Trump for the keywords "Donald Trump" on page 1 in Google (much less page 10 in Google), because there are literally hundreds of millions of individual bloggers and thousands of media outlets out there talking about Donald Trump since the internet was first created.  Therefore just writing an essay about Donald Trump will not even put you on the search engine map, even if you are an experienced SEO and know what you're doing. No matter how hard you try, the odds will be stacked against you, so, therefore, you could be wasting valuable time and resources trying to rank for short tail keywords.
The same goes for getting general keyword such as "Attorney" ranked in organic search when there are literally hundreds if not thousands of practicing attorneys in any given city. Not only are you competing against other attorneys, but you are also competing against websites with high page rank and domain authority such as Wikipedia, Merriam-Webster for that same keyword. It is just not viable as a short-term SEO goal.
What about getting ranked in Local Search?
Luckily Google's local search algorithm has leveled the playing field, so a Law Office can rank for the keyword "Attorney" as long as the search is done relative to their business location on Google Maps (aka local search) as long your Google My Business page is optimized, then it is possible. So yes, there is local search, but that's entirely situational and dependent on what Google defines as a "business category." According to Moz, "the proximity to searcher is the new #1 local search ranking factor." So therefore, do not expect your website to rank for the keyword "attorney" if there are other attorney offices within close proximity to the user, because it is just not going to happen unless all the other attorneys in that area failed to fill out their Google My Business page or failed to optimize it.
Here is more information about Moz's research about how Proximity to Searcher is the New #1 Local Search Ranking Factor. The article explains how you can get position one on Google Maps for short tailed keywords even if you do not have a website and why you cannot get ranked on Google Maps even if you have a fully optimized website.
Don't be a sad rabbit! If your short tailed keyword cannot rank well, then change your keyword strategy and get ranked for long tail keywords!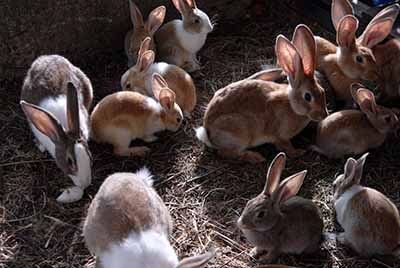 Speaking of rabbits, websites trying to rank for short tailed keywords are kind of like rabbits. There are way too many of them and they multiply like crazy. If you release your pet rabbit into the wild, it would be hard to find it among all the others. Just like your website will be hard to find among all the other websites trying to rank for short tail keywords.
Long Tail Keywords
Long Tail Keywords are very specific keyword phrases that relate to whatever product, service or information you want to get found for. A customer who is doing a long tail keyword search generally knows exactly what they are searching for. Therefore making use of long tail keywords is a really viable SEO strategy that can lead to higher conversion because they are more specific to the user's needs. By adding long tail keywords to your web page content, you can gradually generate more qualified leads and traffic.
So what defines a Long Tail keyword?
According to Hubspot's definition, "a long-tail keyword is a keyword phrase that contains at least three words (though some say two or more is considered long-tail)."
The definition is correct, but this is entirely situational. For example "John Smith" is a short tail keyword and technically "Volkswagen Jetta Rims" could be a short tail keyword too because it is so general. This is because there are specific sizes (16", 17", 18", 19" or 20") and colors (chrome, brass, black, silver, gold, gunmetal, etc.) for those particular rims that it becomes a short tail keyword due to the vagueness. There are far too many results that could be nonspecific to what you are looking for.
How do Long Tail and Short Tail keywords apply to SEO?
For example, an appliance repair company that specializes in Sub Zero repair is probably not going to rank for "Sub Zero" as a keyword by itself, simply because the Mortal Kombat character named Sub Zero is most likely going to dominate the search results. Then there is also the band Sub Zero, the Batman villain named Sub Zero or even the ice cream company named Sub Zero. So it is not possible or practical to rank for the keyword "Sub Zero" by itself as an appliance repair store. Therefore the best strategy is to use a long tail keyword like "Sub Zero Refrigerator Repair," "Sub Zero Appliance Repair" or "Sub Zero Freezer Repair" in your keyword strategy. You may also want to add the cities you serve but do not have a physical location in. You do this by creating landing pages for that city and adding the city into the long tail keyword. For example Sub Zero Refrigerator Repair in Columbus, OH, Sub Zero Refrigerator Repair in Dublin, OH, Sub Zero Refrigerator Repair in Westerville, OH etc.
Having long tailed keywords will not only help you rank higher for a specific phrase, but it will also help maximize conversion based on user query.
Long Tail and Short Tail Keyword Examples
As you can see from the example, these are more specific and less broad. The more specific you get, the better the chance you can get ranked. It also helps if your have a niche product or service that is not very mainstream, otherwise, you may have an uphill battle getting your keyword ranked.
Examples of Long Tail Keywords
Johnny Depp movie headless horseman
Banks with 4% APR
Volkswagen Jetta 20" Gun Metal Rims 2019 Hybrid SE
Strongest Female Marvel Villain in X-Men
Who are the red guys in Star Wars?
Batman Joker Actor 2008
Best Netflix horror movies of 2018
Examples of Short Tail Keywords
Johnny Depp => Johnny Depp Movies
Attorney => Divorce Attorney
Bank
Volkswagen => Volkswagen Jetta => Volkswagen Jetta Rims
Marvel => Marvel Villains => Marvel Female Villains
Star Wars
Bookeeping
Sub Zero => Sub Zero Refrigerator
Batman => Batman Dark Knight
Netflix => Netflix Horror