Basics of Using the Web to Get More Business Leads
By Mike Forrest, Owner/CEO at Archmore Business Web


If you are like a lot of people, you have a website but get very few leads from it. You even wonder if it was worth the effort. Having a website is not the end of what you need to do to get leads from using the internet. It is the beginning.

  Two other factors need to be addressed:
If someone sees your website, will they contact you for products or services or will they keep looking? Does the look and content of your website compel someone to want to do business with you or at least go the next step and contact you? Will strangers who are searching for your services and products find your website? You have to be listed on the first page of relevant searches for your services to have much chance at all.

If you satisfy the two criteria then stop reading. You have done what you can do with the internet. The next phase of getting new business is your ability to close the sale.  If you do not satisfy both criteria, read on to see what you can do or have done.

Does your website close the deal? (To get a prospect to contact you)
There are more things you can do wrong than right. Here are things to look at:

Do you make it easy for someone to contact you? Phone number or other contact information on every page?
Can the viewer easily determine if you meet his needs? Is your list of products easy to find and understand?
Do you have a simple call to action such as "call me now" or "contact us" or "sign up for newsletter"?
Does the site load quickly enough even for impatient prospects?
Is your site effective in mobile form? Google is now using the mobile version of a website to determine everything about the business.
Do you have a home page "Headline" that shows the viewer some captivating fact about your business?
Is the text on the pages easy to read? Not small gray text on off-white background!
Do you have social proof of any claims you are making? --Such as testimonials or other statements from friends or clients.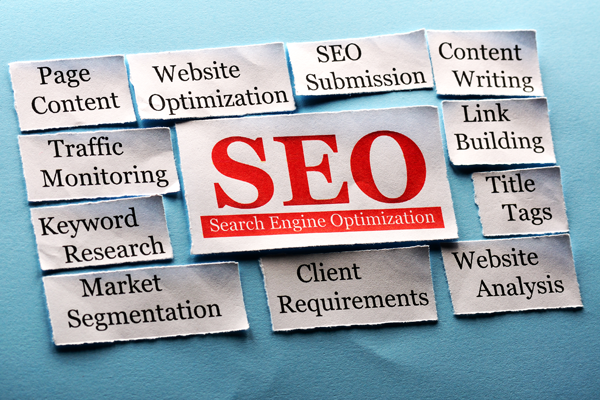 You might conclude that most of this is common sense but taken as a whole it is not so common.
The second point is not so common
. We are dealing with a massive computer program that looks at almost 200 factors about a website to determine which order to list it in a search for a particular phrase from a certain metropolitan area (yes where you are does matter).
We have determined that some factors are far more important than others. Here are what we feel are the two most important factors:
Does the website have the information in it that the person searching is looking for? Google wants the user of Google Search to be very satisfied with the search listings.
How easy is the information for the user to get from a particular website?
There are a host of factors that can actually hurt you as opposed to help as well. The simplest one is a slow loading website. Even if the information is in it, if you have wait upwards of 4-5 seconds to get it, then that is a negative. People who perform website Search Engine Optimization have techniques they use to assure the Google computers of the things they are looking for when comparing websites that may satisfy a particular web search. As a start you must have very relevant information that can satisfies the search criteria. If someone is looking for a house painter in Columbus, it is not enough to have a bullet point that says • house painting in Columbus. Google looks for how quickly you paint, how available you are, do you have anyone saying good things about you, have you been in business long and so on and so on.

By Mike Forrest, Owner/CEO at Archmore Business Web


Do you need help getting more business? We have the solution!
Speak with Mike Forrest, CEO of Archmore Business Web
Check out the rest of the Archmore blog!