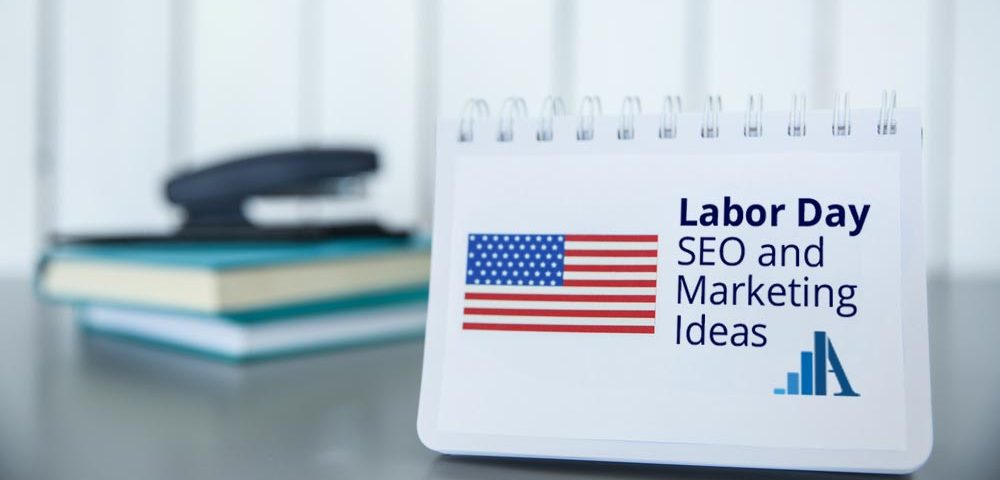 Labor Day SEO and Marketing Strategies
By Daclaud Lee, SEO Consultant and AI Prompt Engineer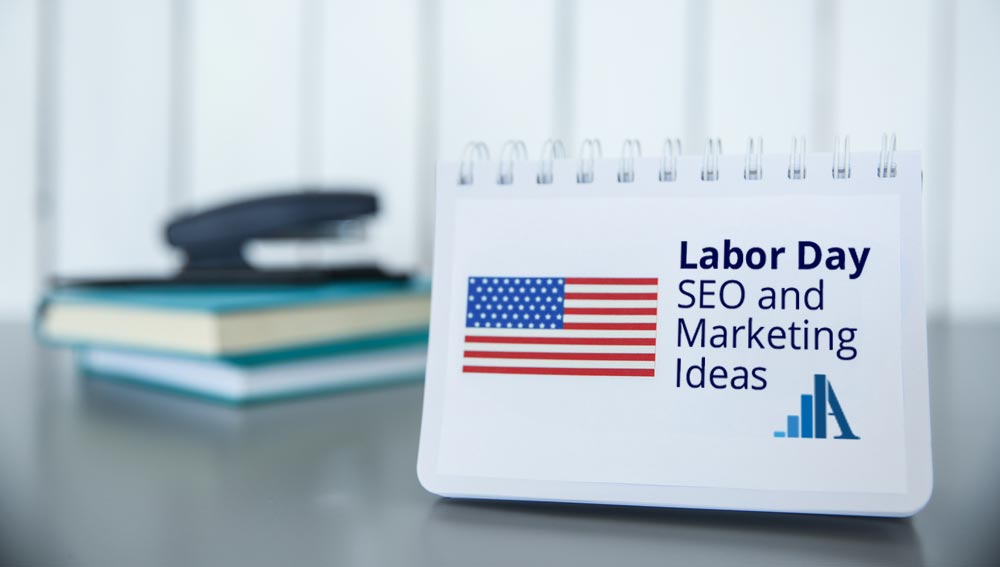 Welcome to the world of Labor Day SEO and Marketing, where creativity, festivities, and business growth converge! Labor Day, celebrated on the first Monday of September each year, is not only a time to honor the contributions of American workers but also a fantastic opportunity for businesses to engage their audience, boost sales, and enhance their online presence. As the summer draws to a close, consumers are in high spirits, ready to enjoy the long weekend with friends and family. This presents a perfect occasion for marketers to tap into the holiday spirit, infusing their campaigns with excitement and enthusiasm that resonates with customers. In this guide, we'll explore a plethora of innovative ideas and strategies that will empower your brand to stand out during Labor Day celebrations and leave a lasting impression on your target audience.
From eye-catching visuals and captivating content to special offers and engaging contests, Labor Day SEO and Marketing strategies provide a unique chance to showcase your brand's personality and values. Whether you run an e-commerce store, a local business, or a digital platform, this holiday offers ample opportunities to connect with your audience and foster brand loyalty. By harnessing the power of Labor Day's festive atmosphere, you can create a sense of community around your brand and attract new customers who share in the holiday spirit. So, roll up your sleeves, get creative, and join us on this journey of discovering exciting Labor Day strategies that will elevate your brand and set you up for success during this joyful time of year.
Celebrate Labor Day with a Bang: SEO and Marketing Ideas to Make the Most of the Holiday!
Labor Day, a time to honor the American workforce and embrace the end of summer, is just around the corner. As you fire up the grill and enjoy the last rays of sunshine, don't miss the opportunity to rev up your marketing efforts and boost your online presence. Labor Day presents a golden chance to attract potential customers and engage with your audience in a fun and festive way. In this article, we'll explore Labor Day SEO and marketing ideas that will leave a lasting impression on your audience and help your business thrive.
Understanding the Significance of Labor Day
Before diving into the exciting marketing ideas, let's take a moment to understand why Labor Day is important for businesses and marketers. Labor Day, observed on the first Monday of September, was officially declared a federal holiday in 1894, honoring the social and economic achievements of American workers. It symbolizes the hard work and dedication of the workforce that drives our nation's progress.
For marketers, Labor Day provides a unique opportunity to connect with customers and prospects on a personal level. It's a time when people are in a festive mood, looking for ways to relax and enjoy the long weekend. By crafting marketing campaigns that resonate with the spirit of the holiday, you can make a positive impact and create lasting relationships with your target audience.
Labor Day SEO Ideas to Boost Your Online Visibility
"Labor Day Specials" Keyword Optimization: Optimize your website content, meta tags, and headlines with relevant keywords such as "Labor Day specials," "Labor Day deals," or "Labor Day discounts." This will help your business rank higher in search engine results when potential customers are looking for holiday offers.

Create Engaging Blog Posts: Write blog posts that highlight the importance of Labor Day, share interesting historical facts, or provide tips for celebrating the holiday. Include relevant keywords to attract organic traffic and showcase your expertise in your industry.

Festive Visuals and Graphics: Spruce up your website and social media profiles with Labor Day-themed visuals and graphics. Use cheerful colors and engaging images to grab the attention of visitors and followers.

Host a Labor Day Giveaway: Everyone loves a good giveaway! Organize a Labor Day-themed contest or giveaway on your social media platforms to increase engagement and attract new followers.

Promote Labor Day Events: If your business is hosting or participating in any Labor Day events, be sure to promote them on your website and social media channels. Share event details, photos, and testimonials to generate excitement.
Labor Day Marketing Ideas to Attract and Delight Customers
Weekend Getaway Packages: Encourage customers to take advantage of the long weekend by offering special packages for short getaways or staycations. Partner with local hotels or travel agencies to create enticing deals.

Back-to-School Sales: Leverage the back-to-school season by offering discounts on school supplies or educational products. Parents are actively searching for deals during this time, making it an opportune moment for your brand to shine.

End-of-Summer Blowout: Capitalize on the last days of summer by hosting an end-of-season sale or clearance event. Showcase your best products and offer irresistible discounts to clear out inventory.

Labor Day BBQ Recipes: If you're in the food industry, share mouthwatering BBQ recipes or cooking tips on your website and social media. Engage your audience with culinary inspiration for their Labor Day celebrations.

Social Media Contests: Organize social media contests that encourage user-generated content, such as "Best Labor Day Picnic" or "Most Creative Outfit." Encourage participants to use your branded hashtag for greater visibility.

Virtual Events and Webinars: Host virtual events or webinars that align with the holiday spirit. From cooking demos to DIY craft workshops, offer interactive and entertaining sessions that connect with your audience.

Charity Drives: Show your commitment to the community by organizing a Labor Day charity drive. Partner with a local charity or cause and encourage customers to participate by donating or volunteering.

Customized Labor Day Greetings: Send personalized Labor Day greetings to your email subscribers, acknowledging their hard work and loyalty. Include exclusive discount codes as a token of appreciation.

Influencer Collaborations: Collaborate with influencers or micro-influencers in your niche to promote your Labor Day campaigns. Their authentic endorsements can significantly boost brand awareness.

Express Gratitude: Take the opportunity to express gratitude to your customers and employees. Share heartfelt thank-you messages on social media and through email newsletters to strengthen customer loyalty.
Have Fun with Your Labor Day Sales and Marketing
By incorporating these creative Labor Day SEO and marketing ideas, you can create a festive and memorable experience for your audience while driving meaningful results for your business. Embrace the spirit of Labor Day and let your brand shine brightly in the hearts of your customers! Whether you're hosting a captivating online contest, offering exclusive discounts, or sharing heartwarming Labor Day stories, these strategies can foster a sense of community and loyalty among your customers. As the holiday approaches, seize the opportunity to connect with your audience on a deeper level, building lasting relationships that extend far beyond the long weekend. So, don't miss out on the chance to make this Labor Day a remarkable and profitable one for your business.
Let Us Help You Optimize Your Digital Marketing Strategy!
Book a call with Mike Forrest, CEO of Archmore Business Web