Google Entity Stacking SEO Scam
The purpose of this article is to tell everyone that Google Maps Stacking and Google Entity Stacking as an SEO strategy is a scam. Okay, so maybe "scam" is a strong word and not everyone believes it's a scam because you actually have to put in some kind of work and effort. However, these "marketers" may not realize that what they are doing is not only ineffective, but also a waste of time. Therefore, it can be considered a scam depending on the context of how it is presented as an SEO strategy.
Here's my analogy: the scammer basically takes a wet nap and wipes down a car that someone else just detailed and takes credit for it being clean. The car was already clean to begin with (just like your website was already ranking well to begin with). Just because they make you believe that the Flying Spaghetti Monster is your God, doesn't mean it's real deity. That's pretty much what Google Entity Stacking scams are all about. These "SEO scammers" are basically just doing something really trivial in an attempt take credit for results that they themselves did not create in the first place.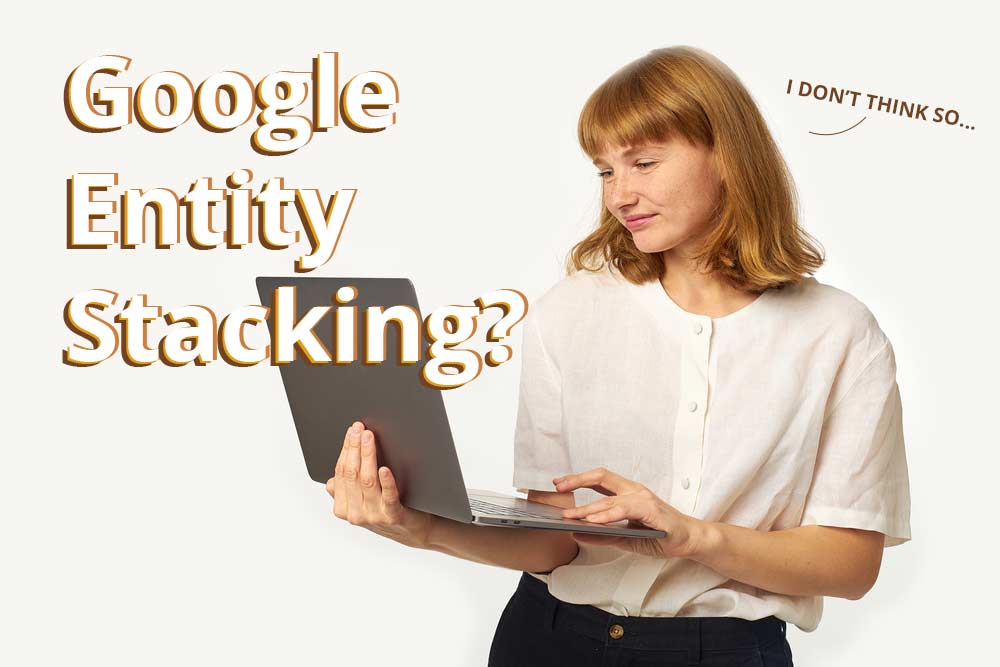 Don't fall prey for some unscrupulous "marketer's" overpriced services that offers Google Map Stacking services. In this guide, I'm going to tell you exactly why you shouldn't buy Google Maps stacking services. You'll also see why using gimmicky SEO methods such as Google Stacking is not a good SEO strategy.
Before I wrote this article, I knew very little about Google Entity stacking (or any of it's synonyms "Google Map Stacking, Google Authority Stacking, Google Drive Stacking, etc) because even back in 2020, it seemed like a scam. The only reason why I wanted to do a deep dive into Google Stacking because I saw an unsolicited email sent to a client of mine trying to sell them "Google Map Stacking" services, so I had to research more about this myself.
Rule # 1 Be Wary of Unsolicited Emails
Google's official documentation will tell you this (and I quote): "Be wary of SEO firms and web consultants or agencies that email you out of the blue." It looks especially suspicious if someone is using a Gmail account to write you and not an actual email attached to a domain. If you want to know more about how scammers compose their emails, read about common website design scams.
Disclaimer: For legal reasons, I am NOT accusing this guy of being a scammer (poacher is more like it). I am just quoting what Google says to watch out for. This was an "unsolicited email" after all. So therefore, in my humble opinion, this message looks like it could be a scam. Whether or not there really is a scammer behind it, I really can't say. I don't know this person. I don't want to know this person. Also, the client they emailed was already ranked on page 1 for all of the keywords for their services, so they would not be adding any additional value to what I already provided. So basically what I'm saying is: don't send misleading emails to my clients, bro. I think you're a scumbag for doing this.