What Does an SEO Professional Do?
By Daclaud Lee, Project Manager / SEO at Archmore Business Web
The SEO Career Path
What does an SEO professional do? Is that the million dollar question? For me, SEO is just a normal part of my every day life, but many of my clients, friends and acquaintances may have no idea what an SEO professional does. I am here to explain the different ranks and roles an SEO professional plays, what we do and the different jobs available to SEO professionals.
What is an SEO Professional?
A search engine optimization (SEO) professional is both a technical and marketing role that is responsible for improving website rankings on major search engines (Google, Duck Duck Go, Bing, etc). The SEO Professional ensures that on-page optimization produces relevant search results and a positive user experience to increase website site traffic, lead generation and brand awareness. Sometimes we code websites, sometimes we design websites, sometimes we write website copy, sometimes we look at data, sometimes we do industry research, but in the end, our main role is to get a website found in organic search.
The Different Types of SEO Jobs Explained
Below you will see a list of different roles and jobs an SEO professional can do. Only the first two and last two jobs are in any career level order. Any job after SEO Executive and before SEO Manager are considered "mid level" SEO jobs. Therefore you can become a junior and senior level SEO analyst, strategist, specialist for example. With that out of the way, here are the different types of SEO jobs and career paths explained.
SEO Intern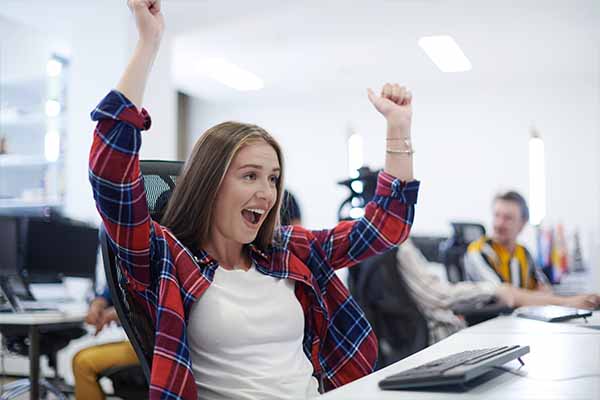 The SEO Intern is someone who is either a student or anyone interested in learning about SEO. Common tasks given to the SEO Intern will be simple on page optimization and data entry. A strong passion for SEO and digital marketing will help an SEO Intern grow their SEO career. Understanding the Basics of SEO will be important for any SEO Intern. An SEO Intern should dedicate their time and energy in learning about SEO, how SEO works, the difference between Black Hat SEO and White Hat SEO as well as proper SEO implementations in order to be successful. Every SEO Intern should read The Beginner's Guide to SEO and learn the basics. 
SEO Executive / SEO Associate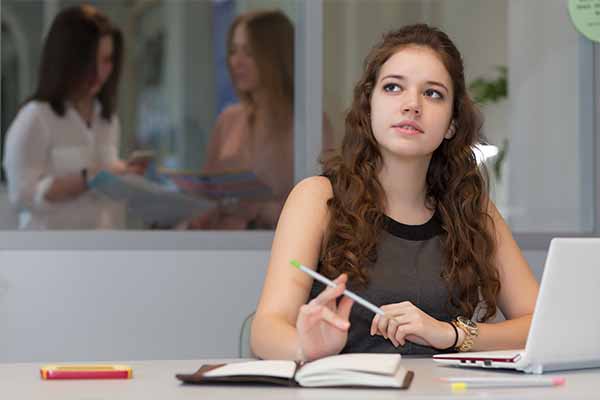 The SEO Executive is an entry level SEO professional.  Once an SEO Intern has learned the basics of SEO, they may be considered an SEO Executive. The main job of an SEO Executive is basic website optimization, which includes meta titles, meta description, alt text for images, data entry and may also include some basic HTML coding. A good SEO Executive should also be proficient in different CMS (content management systems) platforms, Adobe Photoshop (or the equivalent software) as well as a basic understanding of HTML code (CSS, Javascript and PHP are also helpful but not required). Basic website design and website development skills are also essential to the work related to an SEO Executive.
SEO Analyst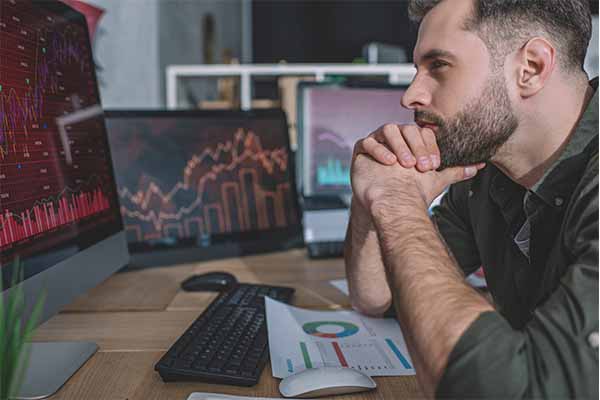 An SEO Analyst is all about the data. They are primarily responsible for maintaining the success and relevance of the website. SEO Analysts work to keep the website informative, easily accessible in order to determine where the traffic is coming from, why people are coming and whether or not this traffic is converting into sales or new business. The SEO Analyst measures the success of SEO campaigns by analyzing all the relevant performance data. Important skills include being able to follow customer behavior and the ability to determine what web pages are converting and which ones are not.
SEO Strategist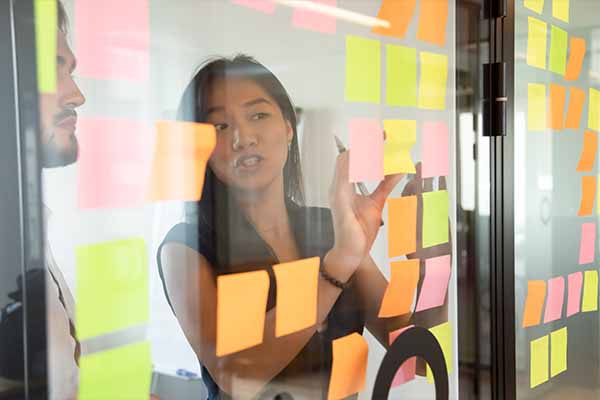 The SEO Strategist is responsible for developing the overall SEO strategy for a business or organization. An understanding of marketing strategy as well as the long term and short term goals of the organization are essential to the role of the SEO Strategist. By implementing marketing strategy, an SEO Strategist helps the organization target the right audience with the right objective in mind. Having a strong understanding of the business or organization's values and mission is also very crucial. With this understanding, an SEO Strategist can efficiently research keywords that are related and relevant to the industry, business or organization. Staying up to date with keyword search trends and search engine algorithm changes are important to every SEO strategist. A good SEO Strategist will know the organization in and out.
SEO Specialist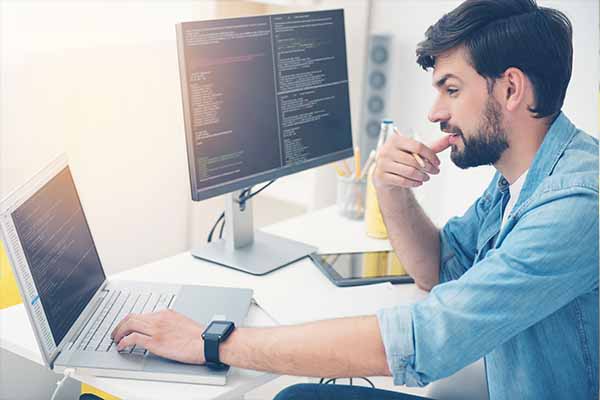 The SEO Specialist is responsible for optimizing website content. An SEO Specialist can do this by creating landing pages, building internal links, anchor texting keywords and making sure these landing pages are relevant to specific keywords that the website wants to rank for. Identifying and adding keywords to written content and adding alt text to images  in order to help the search algorithms to rank a website for specific keywords is what an SEO Specialist does. The goal of every SEO Specialist is to get a web page to appear as high as possible in the search engines.  identify and add relevant keywords and search terms so that it will appear higher up in the search results on Google and similar search engines.
Link Builder / SEO Outreach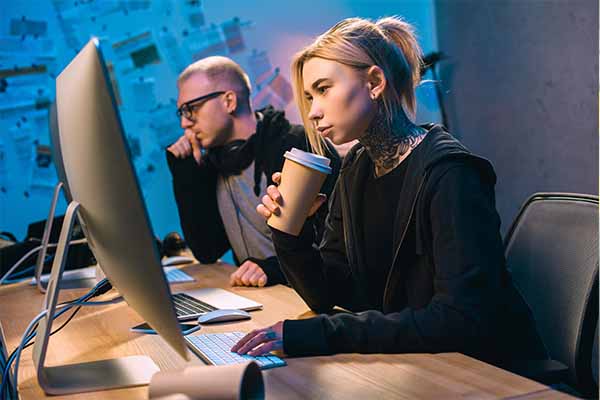 A Link Builder is an SEO professional that focuses on backlinking and outreach. The goal of a link builder is to increase traffic to a webpage by connecting with other website owners, bloggers or social media influencers in order to link back to their website. Communication is essential for a link builder, because they often have to reach out to different people in order to form a relationship. Other ways a Link Builder can generate more backlinks are through email campaigns, citation building by submitting a link with NAP+W information to directories, posting on forums, commenting on blogs, paid media campaigns through different media outlets (television, radio, podcasts, video, blogs, affiliate marketing etc.).  Other skills a Link Builder must have include strong written communication (sometimes verbal communication if a Zoom meeting is involved), research and relationship building.
Account Manager / Social Media Manager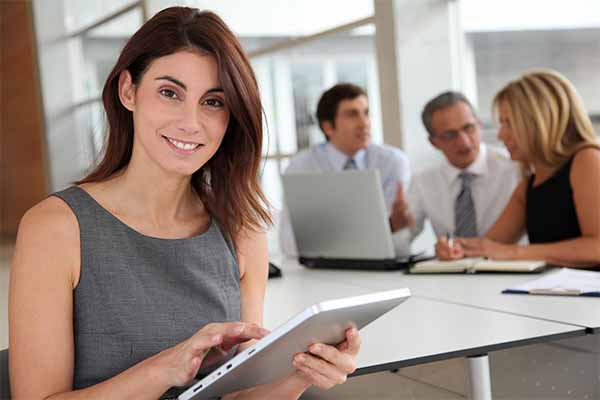 An Account Manager (sometimes known as a Social Media Manager) is responsible for executing pay per click, social media campaigns on popular social networking sites like Facebook, Twitter, Instagram, YouTube etc.  The purpose is to implement social media campaigns and increase the conversion rate in proportion with the leads generated.  Implement effective strategies to lay out successful paid ad campaigns and managing ad budget on social media products such as Facebook Business Manager are important skills of an Account Manager.
Account Executive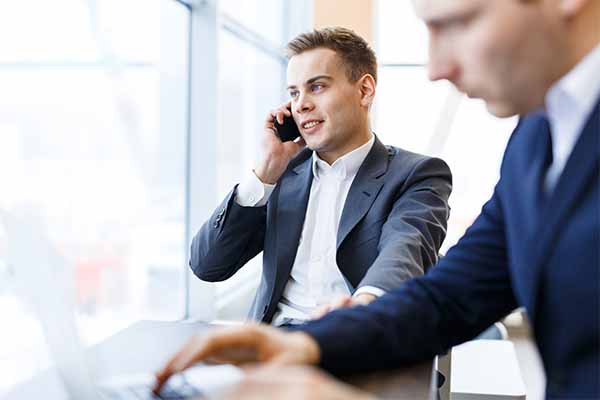 An Account Executive is the main face of the SEO Team who is primarily responsible for ongoing business relationship with clients and educating potential clients as to how SEO works. Having a good understanding of how SEO works and how a client can benefit from an ongoing SEO campaign is essential to the success of an Account Executive. Relationship building, educating a client in how SEO works and how the long term investment of SEO can increase website traffic and ultimately improve business and sales are key to an Account Executive's role.
e-Commerce Specialist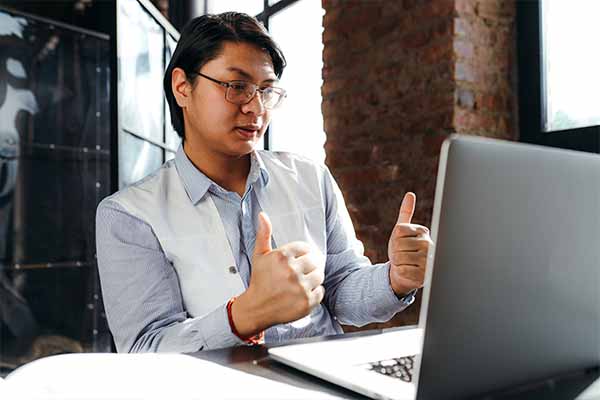 The e-Commerce specialists focuses on individual product optimization and sales. An e-Commerce Specialist will develop online sales strategies and optimization of various shopping cart platforms (WooCommerce, Shopify, Magento, ect.) in order to conduct digital sales or conversions on a website. Their main purpose is to increase the company's presence and the knowledge and market of its product on online platforms. The ability to optimize a webpage for a product is an essential skill of an e-Commerce Specialist. Essential skills of an e-Commerce Specialist can include knowledge of pay per click, copywriting and schema markup code (microdata) for products.
SEO Consultant
The SEO Consultant is a "full stack" type of role. The SEO Consultant is an adviser for a business or organization's SEO strategy and implementation. An SEO Consultant will analyze the organization's current website, content and keyword performance in order to better identify new opportunities and recommendations in order to increase traffic. An SEO Consultant will help a business or organization improve the current website and content, and can also provide recommendations for content development, software implementation, branding, copywriting and digital marketing strategy. An SEO Consultant needs to know how a website works, proper conversion strategies, keyword optimization and digital marketing strategy. The SEO Consultant is often hired on by a company or business as either a contractor or a freelancer (Our company, for example provides SEO consulting services to many clients both local and nationwide, so we provide SEO consulting services to many businesses that does not have an internal SEO team).
Content Writer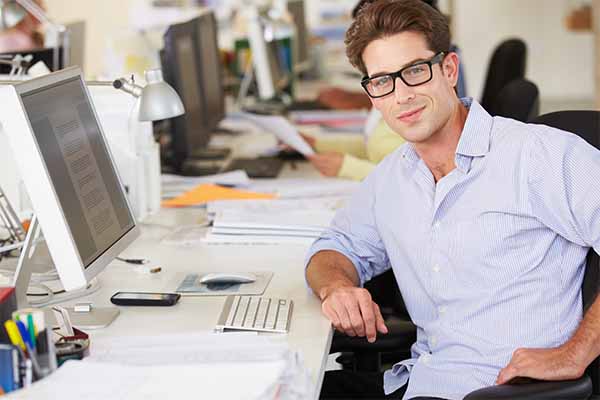 A Content Writer will write articles and copy with specific keywords in mind. A good content writer needs to have a thorough understanding of the subject matter and write in the voice of the business or organization. A strong comprehension of language, vocabulary, grammar, spelling, and audience are essential skills to the SEO Content Writer. The ability to write articles, titles, headlines that contain the right keywords is also important in order to get the web pages or articles ranked. The ability to write content that is engaging is also crucial to keep an audience's attention captivated and sold on the product, service or idea.
SEO Manager / Project Manager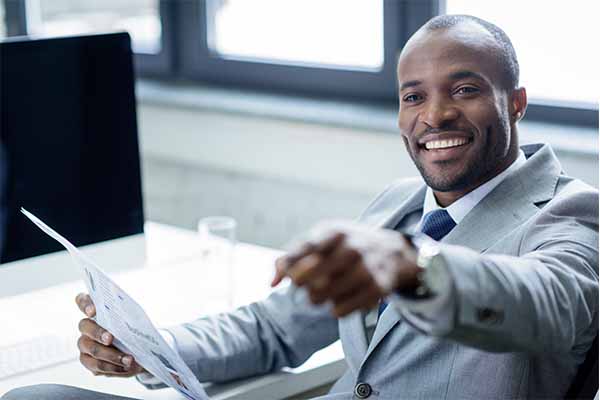 An SEO Manager is a leader who can effectively train, coach and manage a team of SEO professionals. An SEO Manager will oversee the SEO project from start to finish. Additional roles of include managing deliverables, time, hours and the work of other team members such as graphic designers, web developers, content writers, web designers, social media managers, account managers, account executives, and other marketing specialists on every SEO project. The SEO manager can also be a client facing role when presenting monthly progress reports to clients. Besides technical skills, communication, time management and team management are other essential skills an SEO Manager must possess.
SEO Director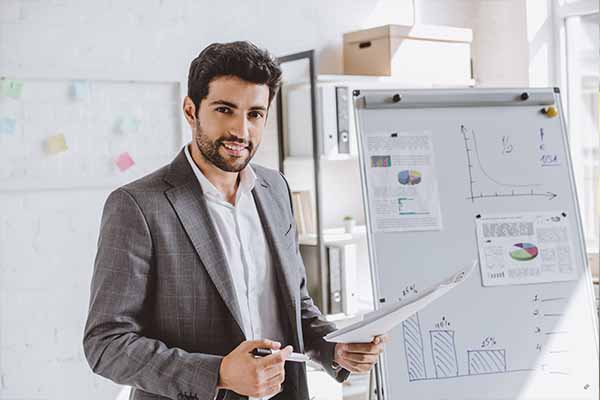 An SEO Director usually found in larger e-commerce companies, enterprise corporations, or larger marketing agencies will be responsible for developing, managing, and executing strategies for short and long-term SEO departmental growth while leading a team of SEO experts. This team may include an SEO Manager or Project Manager. The SEO Director will often allocate work, time, and clients to the team. An SEO Director may also have client-facing responsibilities, including developing and defining clients' SEO strategies, on-page optimizations, new content generation, technical SEO maintenance, and site audits. Usually an SEO Director should have at least 7 to 10+ years of Search Engine Optimization and team management experience to be considered for this role.
How do You Get Started as an SEO Professional?
In the beginning, many SEO Professionals were either marketing majors who learned about websites or former website designers or web developers who transitioned into marketing to specialize in Search Engine Optimization. Nowadays there are specialized courses, degrees and certifications that will prepare you for a career as an SEO Professional. However, you don't need a college degree necessarily to do SEO (if you are confident enough in your abilities, then you can always be an SEO Consultant), but some companies may have it as a prerequisite in order to land a job. There are many free resources all over the internet to help an aspiring SEO Professional to get their foot in the door. Most of the knowledge can be gained through in field experience and not classes. Researching SEO strategies and learning from the best SEO Researchers such as Neil Patel, Rand Fishkin of Moz or Brian Dean of Backlinko will help you succeed.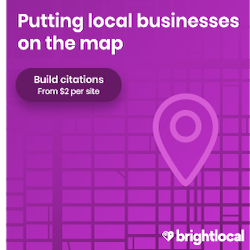 By Daclaud Lee, Project Manager / SEO at Archmore Business Web

Find out how Archmore Business Web can help you get MASSIVE traffic to your website!
Book a call with Mike Forrest, CEO of Archmore Business Web
Check out the rest of the Archmore blog!