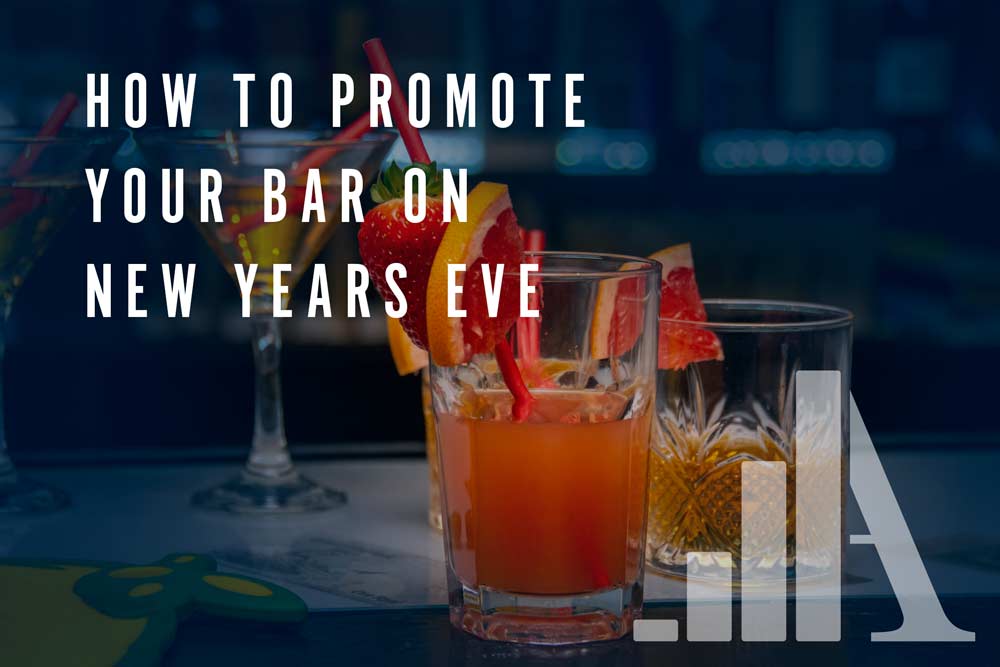 How To Promote Your Bar
On New Years Eve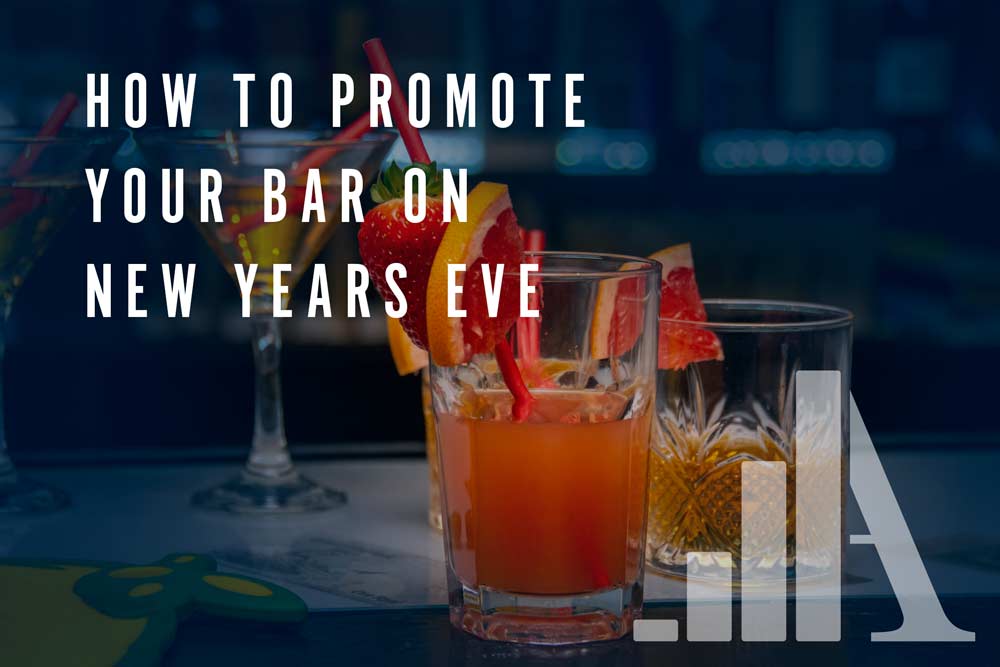 If you want to promote your bar or restaurant on New Years Eve, then you need to go in knowing that you have a lot of competition. You have to have the best event around so that people will come. Money making opportunities are endless on New Years Eve, but only if you know about them. This article will show you a couple places and ideas for money making during this holiday.
The way to make more money is to attract more people. To do that you have to compete with the biggest crowd in town, which means you need to advertise your bar as one of the most popular and vibrant ones on New Year's Eve! Your marketing team will be using a mix of different types digital marketing strategies as well as traditional marketing strategies in order to attract customers.
Have a Theme For Your New Years Eve Party
A great way to start the New Year is with good memories. You may have been the organizer of the last NYE party you went to, which was fun and enjoyable, but was a bit of a letdown. If you want your New Year's Eve party to be memorable, you need to make it unique and different. There are a few ways you can achieve this, but the best way is simply to have a theme. A themed party makes every aspect of it stand out.
The guests need to remember your party long after it's over. They will want to go back again and again because they had such a good time. Your party needs to stand out unlike anyone else has, perhaps a big band in the middle of your ballroom might infuse a bit of excitement. Or, you could go down the route of dressing up in a 20's inspired dress.
No matter what you choose to do for your New Years Eve party, there are certain things that you should prepare. In order for your party to get off on the right foot, you need to make sure you have enough food on hand. If people are hungry when they come, they won't have a good time and word of mouth will hurt you next year.
In House Marketing For Your NYE Party
In house marketing is essential. Let your existing customers know about your NYE event because they are more likely to show up. New Years Eve, then you can promote your business in house to your existing customers. Make sure you take care of your existing customers and let them know that your bar is having a NYE party.
It is important to keep your customers happy. Maintaining them and keeping them loyal to your bar is essential for a successful business strategy. If you treat your customers well, then there is a chance that they will tell their friends about you, which is what you want.
QR Code Marketing with Flyers
When you are trying to get people to come to your restaurant for a New Year's Event event, then one of the most efficient ways is to use flyers that integrate a QR code on it. There are many ways that QR code marketing can allow you to promote your business and flyers are just one of them. Make sure that your flyer is attractive and eye-catching since many people will be instantly throwing away any paper they pick up off of the street. Your flyer should also call out important details such as ticket information so as not to confuse your potential party guests. 
Social Media Marketing for NYE
Almost everyone has social media. You can use Instagram's QR code sharing feature to promote your website.  Think about how to get the most value out of social media marketing. Social media has become an integral part of the online marketing mix for any business and event. One of the best advantages of having great social media coverage is the diversity and targeted nature of the results produced. Just make sure that you link your social media posts to an appropriate landing page that has a good call to action in order to capture customer booking information.
Optimize Your Website for Your City
If you have a website and want to generate more business this holiday season, then optimize your website for the keywords "New Years Eve Parties." In order to do so you need to start doing keyword research on Google's Keyword Planner Tool. By seeing what keywords people are using a lot for New Year's Eve parties, you can easily determine which ones you should be optimizing your site for. For example, I live in Columbus, Ohio and some of the best beer breweries in Columbus are hosting some huge NYE events for their customers using Google Events search as well as leveraging their website. 
Promote Your NYE Party Using Off Page SEO
A great tactic to promote your New Year's Eve event is to leverage off page SEO. Start out by setting up events to promote your New Years Eve party on third party websites such as Eventbrite or Meetup. By doing this you can set up presence on Google's search engine and capitalize on the increased traffic to drive customers to your event.
Eventbrite
Many NYE parties are promoted on Evenbrite, which is fully searchable on Google. It is best to start early by selling tickets in order to get people to commit to the event rather than making a last minute decision. 
Meetup 
Another good platform to promote your NYE party is by creating a group, building up that group and posting your event for members to attend.
Use Push Notifications For Your Mobile App
Every restaurant or bar should take advantage of having a mobile app. With the use of push notifications, you can notify people who have already downloaded your application. The person can opt in or out of your push notification. A benefit to this method is that you will not be disturbing anyone with unwanted advertisements. If you send multiple push notifications, then you can increase awareness and interest. Scarcity is when there are less things of value left compared to the amount of people who want them. Just remember not to over do it, or you may end up annoying the customer.
Optimize Your NYE Event Using Graphics and Images
Promote your business using graphics and image SEO. This will help you get more visitors to your website. Graphics and images are excellent way to get your business in front of the people who are interested in it. In this article we will look at how to use SEO for images to attract more customers and drive online sales.
Whether you have an event to promote, or a product to sell; graphics and images can be a great service for you business. With the use of graphics and images, you can attract visitors to your site and help optimize it for better ranking.
Get The Best Marketing Tactics For NYE!
The new year approaches and it's time to celebrate the start of a brand new year with friends and family. And what's better than inviting all your loved ones over for a party at your very own bar? There is an unlimited amount of marketing ideas that you can use to achieve this. Here are some great marketing tactics for New Year's Eve.
We believe in bringing you the most current and proven marketing tactics. We work with all platforms available to provide you with the best solutions for your company's needs. From Google Adwords and Pay Per Click, to SEO, Landing Pages and more.
Read More: The Best Marketing Tactics for Bars
You've Dealt With The Rest, Now Hire The Best!
Our digital marketing and web development team will work with you to get your ideas off the ground and into a conceptually and visually appealing online presence. Our web design packages stay within your budget and are tailored to suit your business requirements. With so much at stake, it's wise to have a team who has proven themselves as experts in website design and development. We work with you every step of the way, from initial consultation to site launch, delivering top notch results that exceed your expectations.

By Daclaud Lee, Project Manager and SEO Consultant at Archmore Business Web.
Daclaud is an award winning SEO and digital marketing consultant. He has a Bachelor of Science in Digital Marketing and has been practicing SEO, web development and social media advertising since 2009. On top of that, he used to own a restaurant, so he knows the industry very well. 
Are you looking to get massive traffic to your website? Find out how Archmore Business Web can help you get you MORE customers!
Book a call with Mike Forrest, CEO of Archmore Business Web