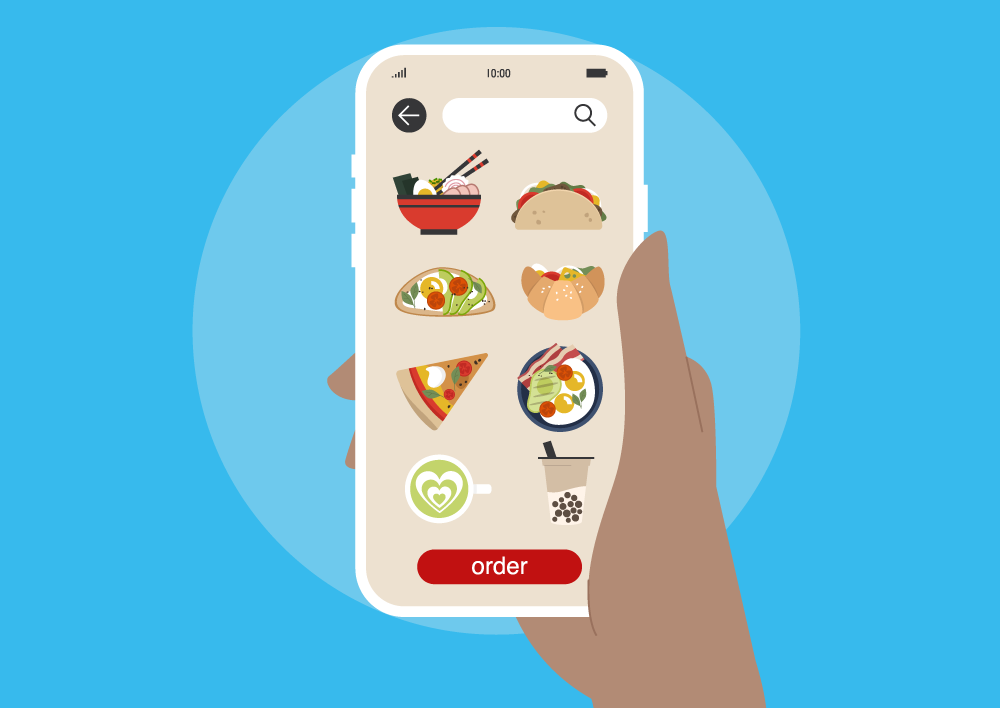 Why Mobile Apps Are a Must for Restaurants
By Daclaud Lee, Project Manager / SEO Consultant at Archmore Business Web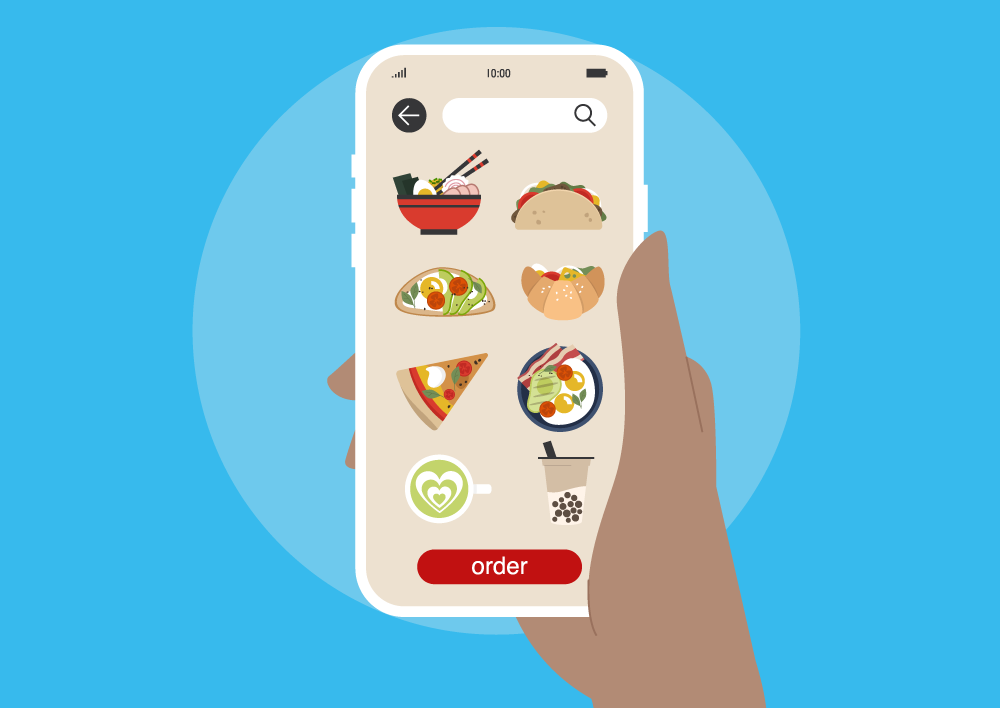 If you're a restaurant owner, then we have something good to inform you. It is time for you to hop on the bandwagon of modern technology and make your life easier. If you still don't want to take our word for it, we share some compelling reasons further down below. If a mobile application seems to be a bit intimidating to you, then let us break it down into simple terms while also discussing why it would actually make sense for you today.
Augmenting the business of your restaurant or café is not only about increasing sales or profits, but also about improving customer satisfaction and making your business stand out in an increasingly competitive market. The best way to reinforce your brand loyalty amongst your existing clientele is by providing a more individualized experience through a relevant mobile app.
Having the right online ordering apps for your restaurants can help makie your restaurant business more efficient and productive. The popularity of this technology is increasing day by day, so we believe that you should invest into one to make the most out of your business.
Key Features of a Restaurant Mobile App
Easy Ordering - Ordering from a restaurant is going to be easier as customers can order their food beforehand and simply pick up their order as they arrive. Thus restaurants don't lose their customers.
Loyalty Program - This is essential to the success of a restaurant. Not only do these programs allow customers to accumulate points and earn free food, but they also give your business an opportunity to offer discounts on future visits, reward repeat business and build customer loyalty.
Online Payments - By accepting online payments allow restaurants to keep up with their new and regular guests' demands for convenience. Grow your business with online payments, and take the guesswork out of running a restaurant.
Online Booking - This service can increases restaurant productivity. With online booking, fewer people are required to be at the front of the restaurant or on the phone. This will help reduce your operational costs and increase sales by increasing menu sales.
Push Notifications - For restaurants and hospitality businesses, not showing up is one of the worst things that can happen during service. As a result, many restaurants have created push notification features to send notices to customers. These notifications let patrons know when they have tables waiting for them, or when their orders are ready. Not only does this strategy save time and minimize frustrations on both sides, but it also helps businesses avoid losses due to no-shows.
Customer Data - Customer feedback service is a great way to enhance your apps and build a loyal base. It helps you see what features customers use heavily and which they don't like. Later on, this allows restaurants to modify their apps based on the collected data.
No Need To Answer Phones
By allowing customers to order their food on an app instead of calling in, restaurants are able to reduce the time it takes to fulfill an order and get it ready for pickup. This helps reduce the time that customers have to wait for their food, reducing their frustration levels when they go through the drive thru line.
There's no need for you to listen to an endless stream of orders and try to understand what the person on the other end is saying. Just watch the customers as they place their order, then capture it in pictures and send it to those responsible for filling orders in your kitchen. Plain and clear, no ambiguity.
You are probably paying anywhere between $1,000 to $2,000 a month on labor doing things that customers can easily do themselves. With mobile app ordering, you could be freeing up your employees to do something else by making your customers place their own order into the app and confirm address information.
Customers Have Your Menu in Their Pocket
Your customers will be able to use your restaurant mobile app at all times. They won't even have to go to your website (which can be hard to find if you haven't done any SEO). This means they can just reach into their pocket, open up your restaurant app and place an order!
Increased Sales Among Gen Z and Millennials
People just don't want to interact with each other as much as they used to. According to studies, the majority of Gen Z and many Millennials hate talking on the phone. Since Millennials and Gen Z are more tech savvy than any other generation, they're comfortable ordering their food on mobile apps or delivery apps. What does that mean for you? If you don't have a mobile app, well... you're out of luck. Don't ignore them because it's not too late. It's never too late to create an app that takes your business to the next level. Millennials are also more inclined to order delivery from restaurants too.
Faster Service and Contact Free Carry Out
Contact Free Carryout is becoming one of the most widely implemented changes in restaurant operations. This system will allow less time spent on the part of staff members that are in contact with potentially sick people and more time as it is required. The implementation of a Contact Free Carryout system has allowed many restaurants to cut down on staff and increase their profits and sales through mobile ordering and carry out services.
Contactless carry out is a way to eliminate theft, increase customer satisfaction and save money on employees. It's the wave of the future- why not join the contactless revolution? With a good in house vetting system in place to prevent theft, contact-free carry out can be an effective solution for busy waiters and are good for customers who cannot wait by themselves because illness or other difficulties.
Get More Reviews and Social Proof
There are many advantages to integrating your restaurant's mobile app into other online profiles as well, but one of the best is being able to collect more reviews from happy customers. Especially if you offer reservations, take orders and payments, or have other features through your app (or all three!), you can set a timer for after someone completes one of these transactions to ask them to review their experience on one of your online profiles or share it socially. Getting customers to share positive experiences on social media boosts your reputation in the minds of potential customers — leading to increased business over time.
Get the Best ROI with Push Notifications
I lost count of the number of times where I made the split second decision to go to Burger King for their Whopper Wednesday special or those rare moments when I just had to go to Wendy's because they were a free Dave's Single with a purchase. Even McDonald's have offered BOGO Big Macs or Filet O Fish sandwiches for their restaurants. 
Customers love specials, but they hate making decisions. What if you could eliminate their decision, one that might take them to another restaurant? If your restaurants are losing customers to your competition, then push notifications will be a game changer. By implementing push notifications on your specials for the day, and watch as your customers choose to dine at your restaurant. As long as your customer has your app's notifications turned on, then you can send them a message and get them to come in for lunch or dinner!
Spread the Word with More Referrals!
Word of mouth is still the best form or marketing. So why not incentivize it? Generate recurring business on an ongoing basis by offering a free item as a reward to customers that refer the app. With its links and message, you can give them a personalized referral code that they can share with friends, family and colleagues via social media. Your customers will enjoy it, too! You're able to build up your business, and any new customers are likely to become a loyal customer if they hear about your restaurant from a friend.
Manage Multiple Locations
A mobile app is the perfect tool to manage one or one hundred restaurants. They provide functionality that can help improve your efficiency and productivity, to allow you to focus on doing what matters most – running your business! You can have different specials for different locations! 
What Are You Waiting For?
Get a new app For Your restaurant! Your restaurant is the heart and soul of your business. It's where guest comes and take pleasure in the food, service, ambiance and overall experience. Without it, there is no business. With our dedicated mobile app development services, we can help you better manage your restaurant operations with real-time insights through analytics. At Archmore Business Web, we have the best marketing strategies for restaurants and helped hundreds of businesses accomplish their goals using cutting edge technology solutions.

By Daclaud Lee, Project Manager and SEO Consultant at Archmore Business Web. 
Daclaud is an award winning SEO and digital marketing consultant. He has a Bachelor of Science in Digital Marketing and has been practicing SEO, web development and social media advertising since 2009. As a former restaurant and bar owner, Daclaud has a deep understanding the every day challenges and routines of the food and beverage industry. 
Do you own a restaurant or bar? Find out how Archmore Business Web can help you get you MORE customers!
Book a call with Mike Forrest, CEO of Archmore Business Web