The Best Delivery Partners for Restaurants
By Daclaud Lee, Project Manager / SEO at Archmore Business Web
Good delivery service is critical for restaurants, but not all services are created equal (some may not even be available in your area). It's important to understand how each one works, what it costs and what customers expect. We've got you covered with an easy-to-read breakdown of four popular services so you can make the right choice for your restaurant.
To help you make the best decision for your bottom line, your overall customer experience, and your company's future, we're breaking down four of the most popular delivery services for restaurants. This guide will cover everything from defining who is offering what to how to select the right partner for your business. Even if you have the best SEO strategy for your restaurant, you still need a way to get your customers, their food!
Delivery service companies are a great way for restaurants to expand their business, but there are several different options that may be better suited for your business than others. If you are looking to improve your online ordering experience, the right restaurant ordering solution is important. There are now many different platforms on the market, each with its own benefits and drawbacks. Let's take a look at some of the best restaurant ordering solutions, and see if any will fit your needs!
DoorDash
DoorDash, Inc. is an American company that operates an online food ordering and food delivery platform. DoorDash went public in December 2020 on NYSE and trades under the symbol DASH. DoorDash is quite possibly the most popular restaurant delivery app out there. Over 550,000+ businesses use DoorDash as a delivery partner.
How Much Does DoorDash Charge Restaurants?
DoorDash generally offers a rate of commission between 10-25% based on the agreement you sign. According to one source, the average commission paid to independent restaurants on DoorDash is about 20%.
Grubhub
Grubhub website is an online and mobile prepared food ordering and delivery platform. It also offers an online food ordering service for restaurants. Grubhub's platform allows registered users to create a profile of their favorite restaurants and pre-order their favorite meals. The company was founded in 2004 and started off as a single food delivery service provider to restaurants but later on expanded its services by adding two more services: delivery from various restaurant chains and pickup from the restaurant.
How Much Does Grubhub Charge Restaurants?
Your restaurant pays Grubhub a marketing commission to cover the cost of listing and promoting your restaurant. This ranges from 5% to 20% of each order, depending on the Grubhub pricing package you choose.
UberEats
merchants.ubereats.com/us/en/s/signup
Famous for their ride share app, Uber started doing food delivery in 2014. Uber Eats offers delivery people the ability to create a flexible schedule based on their needs. Drivers can work as little or as much as they like, and receive instant notifications when they get matches on the platform. The Uber platform makes it easy to connect with new customers in your area, and is available in more than 800 cities worldwide.
How Much Does Postmates Charge Restaurants?
Depending on the plan, Uber Eats notes on its website that it charges restaurants a 30 percent fee for delivery and a 15 percent fee per order for pick-up, unless a restaurant negotiates a different rate.
Postmates
Postmates is a on-demand delivery service that allows users to order from nearby restaurants and retail outlets. It is headquartered in San Francisco and operates in over 2,940 cities across the United States. Users place their orders through an app, which calculates the price of the order based on distance traveled and total time spent. Uber now fully owns Postmates, so when you sign up as a restaurant, you actually go through Uber Eats' website. 
How Much Does Postmates Charge Restaurants?
According to sources, Postmates charges restaurants a commission that runs between 15% and 30% on orders placed.
Waitr
restaurants.waitrapp.com/waitr-restaurant-partner-sign-up
Waitr, Inc. was founded at McNeese State University as a project lead by Chris Meaux. It quickly spread throughout Louisiana and across the southern United States. Nowadays every city has an active Waitr operation with over 10,000 delivery drivers nationwide. Our goal is to provide excellent customer service with fast food delivery at reasonable prices.
How Much Does Waitr Charge Restaurants?
Waitr's commission structure is based on a business' monthly Waitr sales. Restaurants will pay a commission ranging from 15% to 25% depending on their Waitr sales. If a restaurant makes $0 to $1,000, they'll owe the company 25%. In the highest bracket -- restaurants that make over $20,000 through Waitr -- they'll be charged 15%.
Delivery.com
www.delivery.com/info/merchants
delivery.com LLC is an American online platform and suite of mobile apps that enables users to order from local restaurants and stores for on-demand delivery. Users can order online or through the mobile app for delivery or takeout, including restaurants with which it has exclusive contracts.
How Much Does Delivery.com Charge Restaurants?
There is no information on their website or anywhere else online. You will have to email them and ask. 
ChowNow
Founded in 2011, ChowNow is an online food ordering platform that connects customers with local restaurants. It provides restaurants the ability to build and grow their online business, while creating a better customer experience through mobile ordering apps, website integration and strategic marketing programs. ChowNow allows restaurants to do their own delivery and they also offer DoorDash integration. 
How Much Does Chow Now Charge Restaurants?
ChowNow has a set up fee. If you are a restaurant and want to use ChowNow, then you can contact their customer support and ask them how much it currently is.
Seamless
Seamless North America LLC is an online food ordering service that allows users to order food for delivery and takeout from restaurants through their web site or suite of mobile apps. Users can order online for delivery, or in-person at the restaurant, and both our consumer app and our business-to-business product allow customers to search for nearby restaurants by location, cuisine type, price range and user reviews. The cities that Seamless serves is limited.
How Much Does Seamless Charge Restaurants?
Seamless is owned by Grubhub, so restaurants pay the same price. Restaurant pays Grubhub a marketing commission to cover the cost of listing and promoting your restaurant. This ranges from 5% to 20% of each order, depending on the Grubhub pricing package you choose.
EatStreet
EatStreet is the most used delivery platform for consumers and restaurants. Founded in 2010 by a small team of serial entrepreneurs, EatStreet has grown from serving Madison, WI to over 150 markets across the country. We will continue to be at the forefront of changing how people order food, using insights from our customers and restaurant partners to understand emerging trends, needs and preferences.
How Much Does Easy Street Charge Restaurants?
According to sources, EatStreet charges a 12% fee on all orders and by selling ads, those who use EatStreet's mobile apps can search for particular types of food and a paid ad will put a restaurant higher in the search results.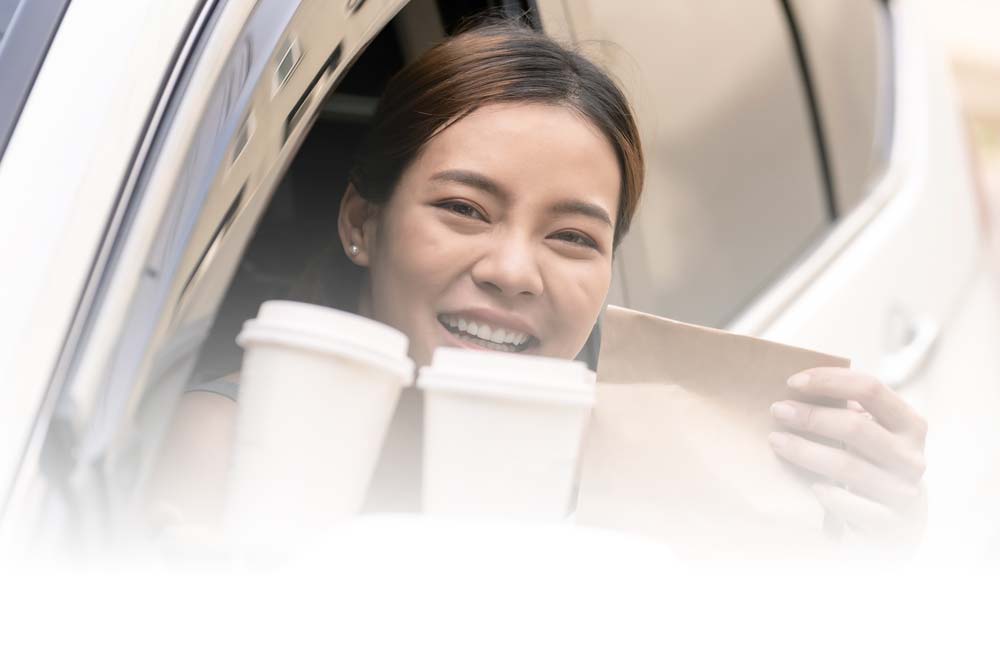 Do You Need Help With Your Restaurant's Delivery Options?
The team at Archmore Business Web can help you optimize your online presence. Get the best digital marketing solutions for your restaurant! With the right tools, we will create a well-planned and strategically targeted online ordering system for your restaurant that is based off of a clearly defined marketing objective. We go above and beyond by providing in-depth keyword research to help you determine which words are most aligned with your restaurant's goals. Once we have identified those key phrases, our SEO services then focus on building relevant links so that they increase the number of organic visitors to your website, ultimately driving more customers through your doors!

By Daclaud Lee,
Project Manager / SEO Consultant at Archmore Business Web
About the author: Daclaud Lee grew up with parents who owned restaurants. Before he became an SEO Consultant, he worked both front and back of the house at his family restaurants.  Since a very young age, he has in field experience in all aspects of restaurant ownership, management and marketing. 
Do you own a restaurant or bar? Find out how Archmore Business Web can help you get you MORE customers!
Book a call with Mike Forrest, CEO of Archmore Business Web