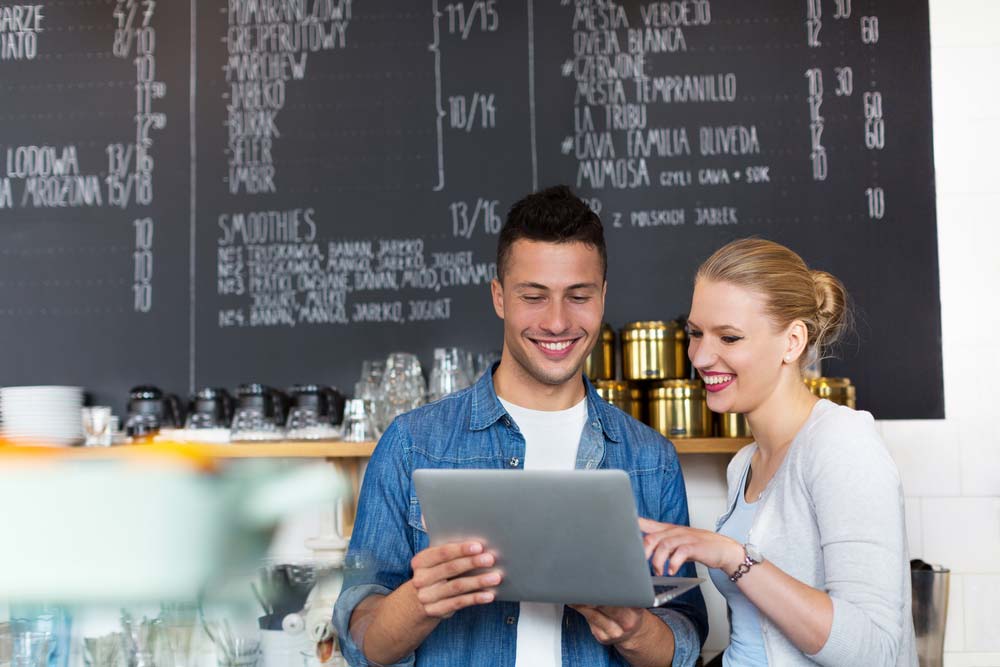 What is The Best SEO Strategy for Restaurants?
By Daclaud Lee, Project Manager / SEO Consultant at Archmore Business Web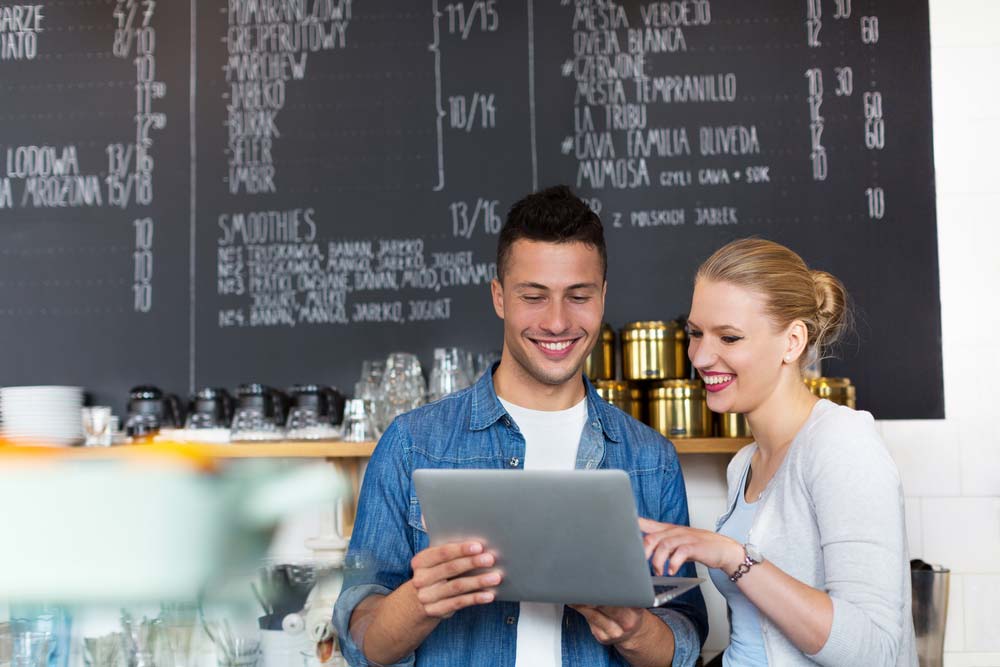 You are probably here because you own or manage a restaurant and you are considering SEO (search engine optimization), but you don't know how it works or whether or not your restuarant will even benefit from it. Well, as an SEO consultant and former restaurant owner myself, I know for a fact that SEO is essential to every restaurant's success. Every day, new customers whether they are local, transplants or just passing through will be searching for restaurants around the city that serves the food they like. Having the right SEO strategy will help your restaurant get found in spite of the compitition! Hire the best SEO consultant for restaurants! Get help with your restuarnat SEO from Archmore Business Web!
Learn The Restaurant SEO Strategy!
Growing up, my parents owned three restaurants, so I am no stranger to the restaurant industry. Not only am I an experienced SEO consultant, but I understand how the restaurant industry works. Therefore, I can help restaurant owners develop an SEO strategy that works for their business! Below are examples of all of the SEO implementations that need to be done in order to get your restaurant more traffic!
1. Make sure your Google Business Profile is Filled Out
The first step in getting your business found in the search engines is to have your Google business profile filled out. At the bare minimum you want to get listed for basic NAP + W information. NAP + W stands for Name, Address, Phone Number + Website and you want this to be consistent accross all directories. Having a listing on Google will help customers find your location via Google Maps and it will also help them determine what kind of food you serve based on the categories you entered into your profile. Having your Google business profile filled out will almost guarantee your restaurant will at least rank for it's name in local search.
2. Have a Good Website
Your website is your primary marketing tool, but you want to make sure it is designed and developed the right way! Sure, anyone can just throw a website together and call it a day, but whether or not the website is optimized for search is a different story. If your website only includes an image of your menu without any other descriptive text, then most likely your search rankings will suffer.
Our Service: We can design you a website that works!
3. Have a Social Media Presence
As a restaurant, you need to have social media. Even if you rarely use social media, it is essential to your business in many ways. The first being it will help your SEO directly by getting your restaurant ranked in the search engines. Second, you get a free backlink from your social media profile to boost your main website's ranking priority and third, social media allows you to engage your customers to promote specials, happy hours and events. For example, if your restaurant offers karaoke, trivia or paint and sip nights, then you want to be able to market these events to your customers. The third reason why having social media is important is because you need to constantly make your presence known to your customers, so they don't forget. Posting a photo of a delicious entree or appetizer may encourage spontaneous visit, delivery or carry out order.
Popular Social Media Platforms for Restaurants
You don't need to be active on them all, but you definitely want to create a profile on at least Facebook, Instagram and Twitter. If you have the time or ability to do video, then post those. Even if you don't do video, you still want a backlink from every social media platform out there, so get one! These profiles will help you with video SEO as well as image SEO strategies.
Faceook
Instagram
Twitter
Linkedin
Tik Tok
YouTube
Pinterest
Our Service: Hire us as your social media manager!
4. Find the Right Food Delivery Partners
Or you can network with them all; it doesn't hurt, because most of them work on commission rather than a flat fee. When you sign your restaurant up as a partner with delivery services, then you get the benefit of marketing services on their platform. The reason why I recommend partnering with them all is the fact that you get a high quality backlink from these delivery partners too! Therefore, having a delivery partner is worth the comission you pay because they present your restaurant to customers in areas of the city that you may not be well known in. Think of the comission as an advertising and marketing fee and you will see this more as an asset rather than a cost.
What Are Some Food Delivery Partners for Restaurants?
These are some of the more popular restauarant delivery partners out there. Some of these may or may not be available in your area, so we recommend doing your own research. Partnering with all of these restaraurant delivery parters can be essential to your restaurant SEO strategy.
DoorDash
Chow Now
Postmates
Uber Eats
Waiter
EZ Caterer
Grub Hub
5. Get Ranked for The Right Keywords!
Why aren't you getting more customers? It's probably because your customers can't find you! You definitely want to get ranked for every cuisine your serve, whether it be ethnic food, pizza, burgers or anything else. If you have a delivery partner, then you also want to get ranked for "your cuisine" + "delivery" + "city". An example of this would be "Mexican Food Delivery Columbus OH". If your restaurant is also has room for large parties, then you also want to get ranked for "party hall + city". If you offer catering, then you will also want to get ranked for "YourCuisine + catering + city" (Example: Mexican Catering Columbus OH). If your restaurant also offers happy hour specials, wine/beer tasting or even weekly events such as trivia or karaoke, then you want to also get ranked for those keywords. Examples include: "best happy hour in Columbus", "wine tasting event in Columbus", "trivia in Columbus" and "karaoke in Columbus". Diversifying your keyword strategy can help your restaurant attract more customers!
Our Service: Hire an SEO company in Columbus, Ohio!
6. Directory Listings
Even though Google is the dominant search engine, you still want to post your restaurant in third party directory listings in order to get a local search citation and a backlink. This will help Google's algorithms prioritize your restaurant in search engines. Having consistent citations in the form of NAP+W information in every directory out there is important because almost all of these directories will give you a back link. Even if your customers don't use these directories to find your restaurant, you should still have consistent information to satisfy Google's algorithms.
What are some directories I can get my restaurant listed on?
Here are some examples of directories that provide local search NAP+W citations. Almost all of these will allow you to place a backlink on their website. There are literally hundreds of directories out there where you can get a backlink from. If you don't know what directories to list your restuant in, then click on the related article below for some suggestions.
Manta
Yelp
BBB
Yellow Pages
Four Square
Related Article: Find more directories to get a backlink and local search citations
7. Get Reviews About Your Restaurant
Having more 5 star reviews for your restaurant will imbue confidence in new customers. Honest reviews are a form of social proof, which is important for any marketing strategy. Reviews can directly influence your ranking within Google search and it can also indirectly influence your conversion rate. Negative reviews can provide insight as to what you are doing wrong and give you a chance to grow your business by correting the issues that future customers may complain about.
Our Service: We can help you get reviews with our review marketing program!
8. Email Marketing
Most loyal customers will appreciate a little reminder that you are offering a special entree or a free appetizer with purchase. Therefore email marketing is essential to your restaurant's SEO strategy because it very direct. Having a mouth watering image of their favorite entree as they check their email on their lunch break may encourage them to order take out or delivery. If your email campaign targets the human resources team, then it may encourage them to order their next corporate catering event from your restuarant.
Our Service: Let us help you develop an effective email marketing campaign!
9. Have Good Content
Every website needs good content in order to rank in the search engines. Good and bad content is actually very objective when it comes to SEO. So what exactly is "good" content? Well, for a restaurant website, the definition of good content would be things like:
Description of your restaurant and what you're all about
Introduce your chef and key staff members
An explanation of the types of food and cuisine that you serve
Have images representing your food and beverages
Updates on daily, weekly, or even seasonal specials
A really good written description of your food and beverages
10. Technical SEO stuff
What is SEO without the technical stuff right? Like any website, a restaurant website needs to have all the technical SEO implementations added. This is pretty much necessary as your foundation.
Alt tags for images
Meta Title and Meta Descriptions filled out
Page URL titles
Keyword optimization (see above)
SSL Certificate
Site Speed Optimization
11. Have a Restaurant Blog (Optional)
This one is optional, because a blog is something that you "can" have, but it is not necessary to have. Having a restaurant blog can provide possibilities to reach out to a wider range of people. A food blog that is optimized for keywords will also help you obtain more traffic to your restaurant when people find your blog. They may not be able to eat there, but at least your name will be known.
12. Have a Good Keyword Strategy
Getting ranked for the right keywords are important if you do not have an established brand name. For example, if I suddenly opened up a restaurant called Archmore Fine Dining, then I will need to optimize it for keywords based on what type of food I serve. Let's say for example we serve bistro style entrees in a global flair. Well, we may need to get our website optimized for the popular foods on the menu. Let's say we serve hamburgers and pizza. If that's the case, then we would need to opimize for "hamburger restaurant in Columbus" or "pizza restaurant in Columbus". We would rinse and repeat with every single keyword we want to rank for based on food interest. The same keyword strategy works for coffee shops too.
SEO for Restaurants is Not Instant
Depending on the keyword you want to rank for and the competition for that keyword, it can either take weeks, months or even years to get ranked. Some keywords are easier to rank and others are damn near impossible, but you have to try. This is why SEO is not just a one size fits all kind of service. We have to tailor it to your the nature of your restaurant. Diversification of keywords is highly important and if you can't rank your website for a difficult keyword, then it may be best to start off with the low hanging fruit. If a keyword is highly difficult to rank for, then it could very well take a year to get on page 1 search results, but we know you don't have a year, so there are many other keyword strategies that will help your restuarant get found.
Planning Your Restaurant's Keyword Strategy
For example, the keyword: "best restaurant in Columbus, Ohio" may have thousands of searches a month, but the difficulty of getting ranked for that keyword is probably extremely high. However, there are many other keywords that you can target that may have a lower amount of searches each month, but if they add up, then you will have gotten that many more new customers if you can rank on page 1 of the search engines. So if you can't rank for "best restaurant in Columus, Ohio" (or your city), then you may still have a chance to rank for other keywords related to your other offerings such as "hamburger catering in Columbus, OH" (not very many restaurants may offer catering) or "best Southwest burger in Columbus, OH" (this is more specific type of burger) or even "hamburger happy hour Columbus, OH" (even fewer restaurants may offer happy hour specials). These are more specialized keywords called "Long Tail Keywords" and they may help your restaurant get to page 1 results for related searches while you work on getting that high volume keyword: "best retaurant in Columbus, Ohio" to page 1 results!
Related Article: What is a long tail keyword and how can I use it for SEO?
Does Your Restaurant Need an SEO Strategist?
If so, then hire Archmore Business Web as your restaurant SEO strategist! We will take your business to the next level with search engine optimization! We help you locate the proper keywords, create a keyword research plan, PPC advertising, monitor your traffic and preparing monthly reports are just some of our business services. We are results driven and we can provide you with the proof! Therefore, if you neeed help with your restaurant SEO strategy, then hen contact us today! We can help your restaurant obtain massive traffic to your website!

By Daclaud Lee,
Project Manager and SEO Consultant at Archmore Business Web
About the author: Daclaud Lee grew up with parents who owned restaurants. Before he became an SEO Consultant, he worked both front and back of the house at his family restaurants.  Since a very young age, he has in field experience in all aspects of restaurant ownership, management and marketing. 
Find out how Archmore Business Web can help you get more customers to your restaurant with SEO!
Book a call with Mike Forrest, CEO of Archmore Business Web