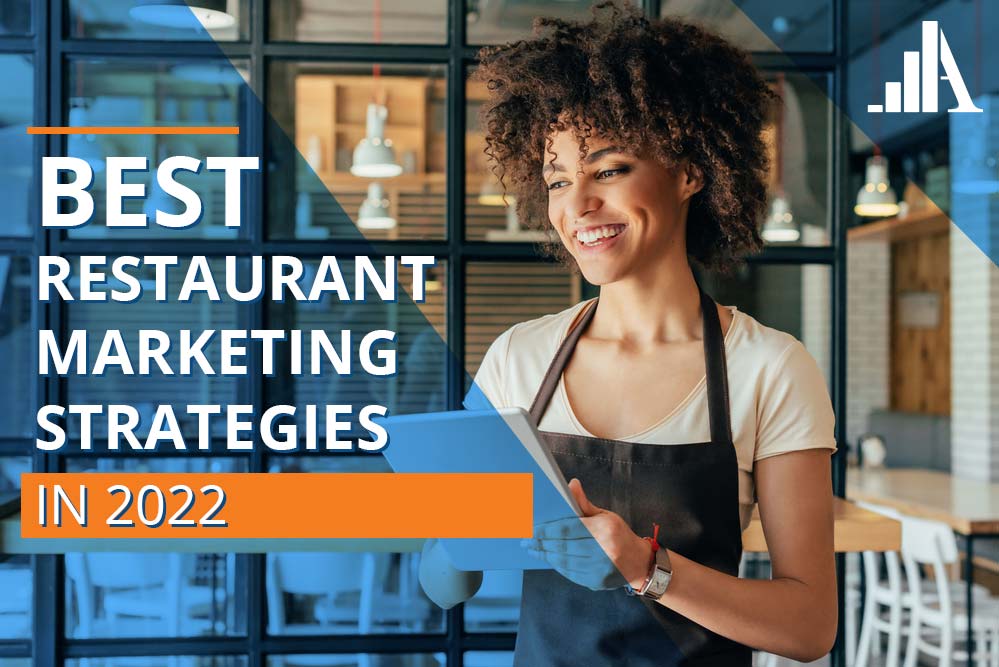 Best Restaurant Marketing Strategies in 2022
By Daclaud Lee, Project Manager / SEO at Archmore Business Web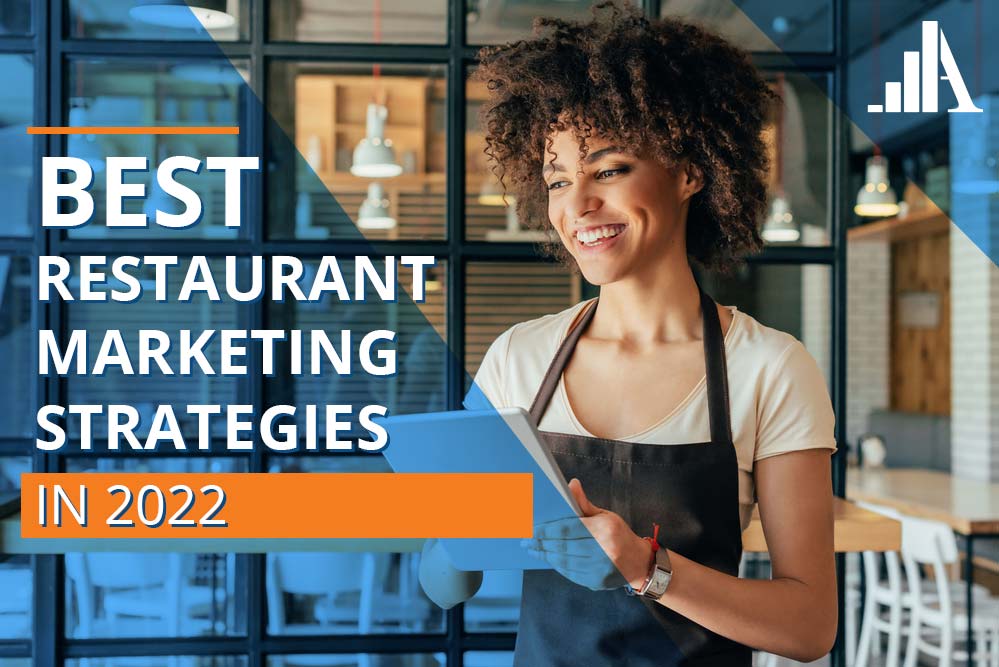 Restaurant marketing is no small task. Those in charge of promotions and generating new business at restaurants face both tough and interesting challenges. People looking to fill their stomachs now have a dizzying array of possible options, and restaurants must compete for customer attention beyond location.
Throughout the years restaurant marketing has changed dramatically. In order to compete with more and more restaurants, it's critical to stay up to date with the latest restaurant marketing strategies and tactics. To help you navigate this new reality we put together a list of many restaurant marketing strategies and tactics below and present some suggestions for your business as well.
Have an Awesome Looking Website
Your website is probably more important than it ever was. Your business depends on it. So does your reputation, and your customer relationships. make sure your website showcases your restaurant in the most positive ray of light. Besides having an awesome looking website, you should also get your website ranked in search engines.
Good Looking Menu
Mobile and Responsive Website Design
Easy to Navigate
Have the Right Calls to Action
Your online presence is an indicator of the quality of food, service and ambiance your restaurant will provide. It needs to be on par with the quality of dining you promise your customers. Selecting the right color scheme for your website is important for your restaurant. 
ADA Compliant Website
The Americans with Disabilities Act requires that all electronic information and technology (i.e., your website) be accessible to those with disabilities. This includes making sure that content is viewable by people who are blind or have low vision, deaf or hard of hearing, have speech disabilities, have limited reaching ability, or have other disabilities that impede access to information. Many restaurants whether they are corporate or mom and pop have been sued because their websites were not ADA compliant.
Do SEO for your Restaurant Website
It is imperative to have the best SEO strategy for your restaurant. As a restaurant owner, the most important thing to you is serving your customers. But if they can't find you, that's not going to happen. That's why search engine optimization, or SEO, is so important for your website. You want to beat out other restaurants in searches for similar keywords, such as "local pizza restaurants" or "best pizza places around here". If you can capture local searches, it should lead to more frequent visits and more word of mouth advertising.
Important SEO factors to keep in mind include:
Optimize Your Google Business Profile
Having a Google Business Profile is essential for customers to find out where you are located, but did you know that you can further optimize it?
Add a Reservation Link - You can take reservations directly from your Google Business Profile. There is a field called reservations and you can have it activated. Make sure you do this, so your customers can easily make a reservation at your restaurant!
Add Delivery Partner Links - You can also list your delivery partners and Google will automatically link to them. You can also manually add a link to your own website if you do your own in house deliveries. 
Add Photos - Both customers and the business can add photos to their GBP, so be sure to leverage this feature by displaying your best food! 
Respond to Reviews - Be sure to thank your loyal customers as well as to respond to any negative comments with your side of the story.
Include Keywords in Your Description - Google's algorithms still rely on optimizing for keywords. Make sure your description includes the keywords you want to rank for. Just make sure you write it in a non-spammy way.
SMS Marketing and Online Ordering Apps
SMS marketing is growing in popularity and for good reason. It's a highly effective way to reach your target market, engage with your customers and build loyalty. And as an added bonus, it only takes minutes to set up!
There are many restaurant ordering partners that can provide your business with SMS and online carry out ordering services. These services offer a variety of features for restaurants that, as a business owner, you need to know about.
Online Delivery Partners
Having online restaurant delivery partners is important tool for restaurant marketing, it helps to get better brand visibility and attract new customers. Delivery partners such as DoorDash, Uber Eats or Chow Now will help you to promote your restaurant & take it to next level. As a restaurant, you want to be included in their site listings. 
Online restaurant delivery partners help bring in new customers and increase sales, keeping your business competitive in the online marketplace. Restaurants have to have a strong online presence in order to create the most value and impact their customers. Having online restaurant delivery partners can help you create new revenue streams, maintain customer loyalty and increase overall sales.
Have a Loyalty and Rewards System
It's no secret that consumers love to receive a discount or something extra when they shop. Many customers love being rewarded for their loyalty. A rewards program lets your customers know that they are appreciated, encourages them to come back more often, and even helps you better understand who your best customers are by providing you with valuable data.
A rewards system is an excellent way to build customer loyalty and encourage regulars back into your store. Reward your faithful customers with membership perks and a rewards system. 
Leverage Your Restaurant's Social Media Presence
Creating dishes just to share on Instagram is a super powerful promotion tactic because it leverages user-generated content to spread the word about your restaurant rather than spending ad dollars. Creating colorful and eye-catching dishes is an art form that can take lots of practice and skill, but there are also simple ways to make sure that every dish you serve looks delicious in photos while still maintaining great flavor.
Get More Social Proof (aka Reviews)
A testimonial page is a very underutilized marketing tool for restaurants. People want to eat where everyone else is eating and social proof helps them decide. Testimonials will help you build confidence that your restaurant is providing a high quality experience and entice new customers to try the place out.
How to Get More Reviews?
Some people will give you a good review just because hey want to. However, most people may not think much about it after they leave. Let's be real, people have their own lives and other things to do with their time. The first step is to ask your regular customers. Also have your servers and front of the house staff ask them how their experience was. If they had a good experience, then you can also incentivize these customers to give your restaurant a great review on Google or other websites such as Yelp or your Facebook Page.  
Take Out Menus
Restaurant take out menus are still a good form of marketing, especially in the digital age. Before the internet, people had no choice but to keep a physical copy of the restaurant's menu. These were more likely to be kept and reused than other printed materials like advertisements.
QR Code Menus
QR Codes can help with your restaurant marketing. Today, however, people's phones are their primary source for mobile content, which means that a restaurant's digital presence is more important than ever before. You can also put links in your take out menu to direct customers to order by phone or online so that you can offer them more ways to contact you. This can be in the form of a QR code. 
Leverage Local Media 
Leverage local media to obtain backlinks as well as social mentions to your restaurant. This can be done through interviews and participation in local events, generating local news coverage and other types of content that is produced by the outlet or on their web site. Local media can include tv, radio, newspapers and magazines. Examples include these media companies in Columbus, Ohio. 
Develop Your Restaurant's Brand Identity
The key is to understand who your target audience is, and then further segment that audience into individual buyer personas with interests and lifestyles you cater to. The more niche you get with your personas, the better chance you have of reaching the one in particular who will buy from you. Develop a theme and feel that works well with all your personas, then consistently express that in every piece of content you create and every action you take.
Have a Functional Menu
The success of your restaurant depends on your customers being able to order from you quickly, easily and accurately. Don't make them try to find your online menu or figure it out themselves. Provide a high-quality, easy-to-read menu that is up to date and accurate. You DO NOT want to just upload a PDF of your menu because the file is not normally mobile or responsive. You always want to have your menu in standard HTML marked up text.
Email Marketing and Newsletters
Your restaurant's newsletter can include new menu items, upcoming events, coupons, customer stories, and more. This free email newsletter template is a simple way to keep customers informed about your restaurant. It's easy for users to sign up for newsletters with just one click, so they can receive your emails easily at their convenience.

By Daclaud Lee,
Project Manager / SEO Consultant at Archmore Business Web. 
About the author: Daclaud Lee grew up with parents who owned restaurants. Before he became an SEO Consultant, he worked both front and back of the house at his family restaurants.  Since a very young age, he has in field experience in all aspects of restaurant ownership, management and marketing. 
Do you own a restaurant or bar? Find out how Archmore Business Web can help you get you MORE customers!
Book a call with Mike Forrest, CEO of Archmore Business Web