Media Companies in Columbus, Ohio
By Daclaud Lee, Project Manager / SEO Consultant at Archmore Business Web
If the reason why you are reading this is because you want to find out about all the different media companies in Columbus, Ohio, then you have stumbled onto the right part of the deep web (being facetious here)! This article is literally just a list of all of the media companies in Columbus and how you can get a backlink from each one of their websites in order to help you with your SEO!
What is a Media Company?
The business of creating and distributing content is called the media industry. Media companies publish content via mediums such as newspapers, magazines, websites, apps, television, podcasts, or radio. Some provide news alerts and reports as a subscription service and others are free, relying on advertising revenue. Others assemble information into industry-specific products such as those for academic researchers or technology consultants. Wherever the market is, they are there. Media companies bundle and distribute content for the consumer.
Media Companies and Your SEO Strategy
One thing is for certain, you can get a backlink from any of these media companies! Therefore, if you are a local business, then you can contact the editorial division of these publications and see if they are willing to feature your business or organization on their website. If you are selected for a press release or even an advertising slot, you should be able to get a backlink for SEO purposes! As your SEO agency in Columbus, Ohio, we recommend any local businesses to get a backlink to their website from one or all of these media companies!
How to Get a Backlink from a Media Company in Columbus, Ohio?
If your business is part of the local Columbus, Ohio community, then you can always contact their editorial team and request a press release. Even if your business is out of State, you may be able to get them to do a press release if you serve people in Columbus. Usually press releases are free and the media company will send a representative out to interview a representative from your business. Once the interview is done, they will publish it on their their website.
You can also get a backlink from paid advertisements. In order to do this, you will have to contact a member of the media company's sales team and you can meet with them to discuss buying an advertisment slot on their platform. However, getting a backlink on their website is tricky and you actually have to make sure the sales representative is able to tell the web master to do this, otherwise all you might get is a static image on their website with no backlink.
Editorial Backlink
This type of backlink is more permanent. Once a media company gives you a press release, then you can expect to see the citation on their website indefinitely. If the website migrates to a different content management platform, then there is a chance you may lose the backlink, but this is rare and is not something you would have to worry about until the far future. Other reasons why you might lose an editorial backlink is if the article gets deleted (the publication might have it's reasons).
Advertising Backlink
This type of backlink will only remain up on the media company's website until you stop paying. Once you stop paying, they will take down the ad on their website. This is the fastest way to get a backlink, but it is definitely not permanent.
Radio Stations
According to a poll in 2020, 92% of the American population still listens to radio every week. This is approximately 272 million people. This is ahead of the 87% that consume television on a weekly basis and far beyond the 22% who listen to podcasts weekly. Like any city, Columbus has a lot of radio stations. I am probably not going to list them all because a lot of them tend to change names over time. I will however list the longest running radio stations in Columbus.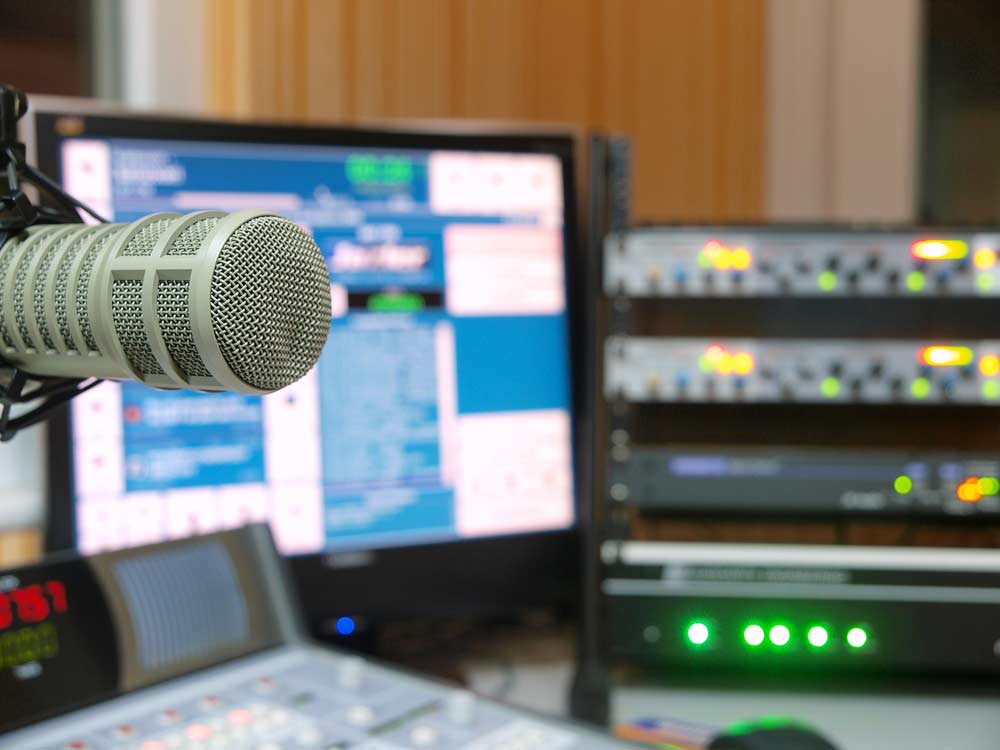 WOSU - NPR News
WOSU-FM — branded 89.7fm NPR News — is a National Public Radio news and talk radio station licensed to Columbus, Ohio and serving the Columbus metro area. It is owned by The Ohio State University. The station has multiple repeaters throughout the U.S. state of Ohio, making the station a multiple transmitter station.
WNCI - Columbus Hit Music
WNCI – branded 97.9 WNCI – is a commercial contemporary hit radio station licensed to Columbus, Ohio, serving the Columbus metro area. Owned by iHeartMedia, and serves as the flagship station for the syndicated Dave & Jimmy morning show.
WRKZ - The Blitz
WRKZ, branded 99.7 The Blitz, is a commercial active rock radio station licensed to Columbus, Ohio serving the Columbus metro area. Both the WRKZ studios and transmitter are located in Columbus, and the station itself is owned by North American Broadcasting Company, Inc.
WSNY - Sunny 95
WSNY is a commercial FM radio station in Columbus, Ohio. It airs an adult contemporary radio format and is owned by the Columbus Radio Group subsidiary of Saga Communications. From mid-November until the Christmas holidays, WSNY switches to Christmas music.
WZCB - The Beat
WZCB – branded 106.7 The Beat – is a commercial mainstream urban radio station licensed to Dublin, Ohio, serving the Columbus metro area. Owned by iHeartMedia, the WZCB studios are located in Downtown Columbus, while its transmitter resides near Columbus' northeast side.
Television Stations
According to Nielsen's Total Audience Report for 2020, television is still the most used electronic medium for U.S. adults. On average, Americans aged 18 and older spend more than four hours a day watching TV, still beating the three hours and 45 minutes they interact with their smartphone on an average day by roughly half an hour.
10 WBNS
WBNS-TV, virtual channel 10, is a CBS-affiliated television station licensed to Columbus, Ohio, United States. Owned by Tegna Inc., it is a sister station to the company's sole radio properties, WBNS and WBNS-FM.
WTTE Fox 28
WTTE, virtual channel 28, is a TBD-affiliated television station licensed to Columbus, Ohio, United States. Owned by Cunningham Broadcasting, it is operated under a local marketing agreement by the Sinclair Broadcast Group, making it a sister station to ABC/MyNetworkTV/Fox affiliate WSYX.
NBC 4
WCMH-TV, virtual channel 4, is an NBC-affiliated television station licensed to Columbus, Ohio, United States. The station is owned by Irving, Texas-based Nexstar Media Group.
ABC 6
WSYX, virtual channel 6, is a ABC/MyNetworkTV/Fox-affiliated television station licensed to Columbus, Ohio, United States.
Print Media / Newspaper
Often times newspapers are mocked as being obsolete, and while this may be true and many print publications have gone out of fashion, it doesn't mean newspapers are entirely dead. I still get a free local newspaper every now and then, but I tend to throw it in the recycling bin without reading it, so I can't say it's entirely dead. In order be able to survive the print media apocalypse, newspapers have moved onto combining and other options such as digital print, social media and even streaming. While news papers are not complete dead, it is dying platform that is barely hanging on by a thread and many of them have moved on to online publication, social media and apps.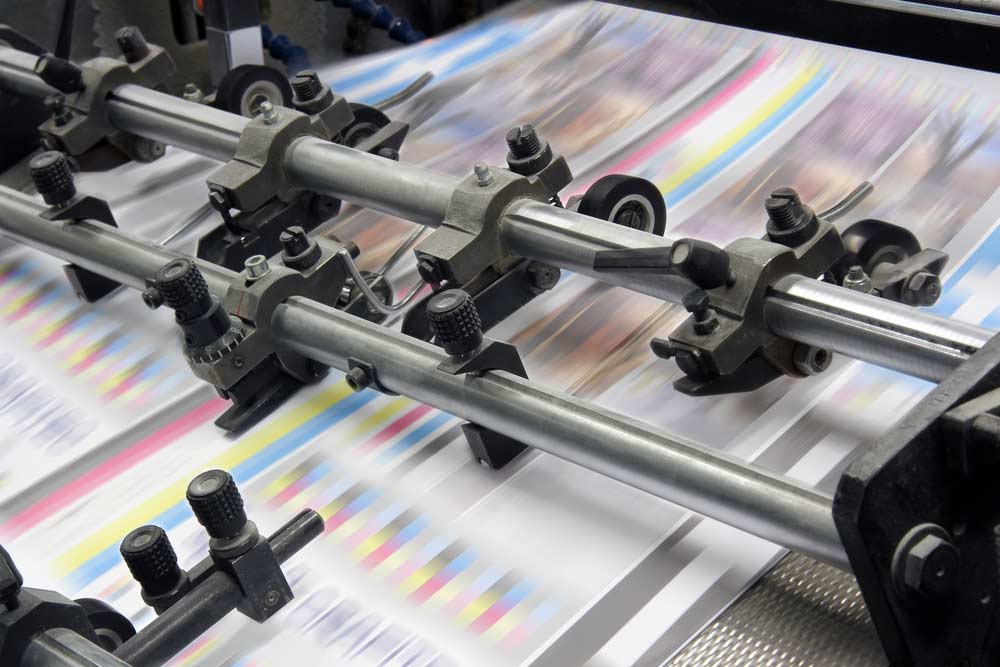 The Columbus Dispatch
The Columbus Dispatch was founded in 1871, is the largest daily newspaper in central Ohio. With roots dating back to 1865, it is Ohio's oldest continuously-published daily newspaper. In a sale announced on June 3, 2015, ownership of the Dispatch was transferred to New Media Investment Group.
Columbus Alive
Columbus Alive (also presented as alive! and aLIVE) is a free weekly news publication serving Columbus, Ohio. The newspaper focusses on local music, art, and culture and is distributed on Thursdays. The publication was acquired by The Columbus Dispatch in the first half of 2006. In 2015, the Dispatch was acquired by New Media Investment
The Lantern
The Lantern is the daily newspaper of Ohio State, providing easily accessible coverage on campus and throughout Columbus. The Lantern has been consistently ranked among the top student-run publications in the country. Even though The Lantern is a student run paper, our coverage is professional and accurate. Copies of the paper are free and available on campus and throughout Columbus.
The Columbus Free Press
The "Free Press" is an independent news organization that delivers complete, accurate, and timely coverage of social and political news to the citizens of Greater Columbus, Ohio. They are driven by principle and policy, not partisanship.
Magazines
Like newspapers, magazines are becoming obsolete. As a matter of fact, many of the magazine publications listed below have shrunk their disribution much like newspapers have. People still read magazines in 2020's. However, research shows a decline in readership for the first time since 2012. Sales of print publications, including magazines, have also plummeted from 46 billion U.S. dollars to an estimated 28 billion. Magazines are not dead, but they are still hanging onto dear life by a thread and most of these media companies have moved to web, social media and adopted a more blogging style of presentation.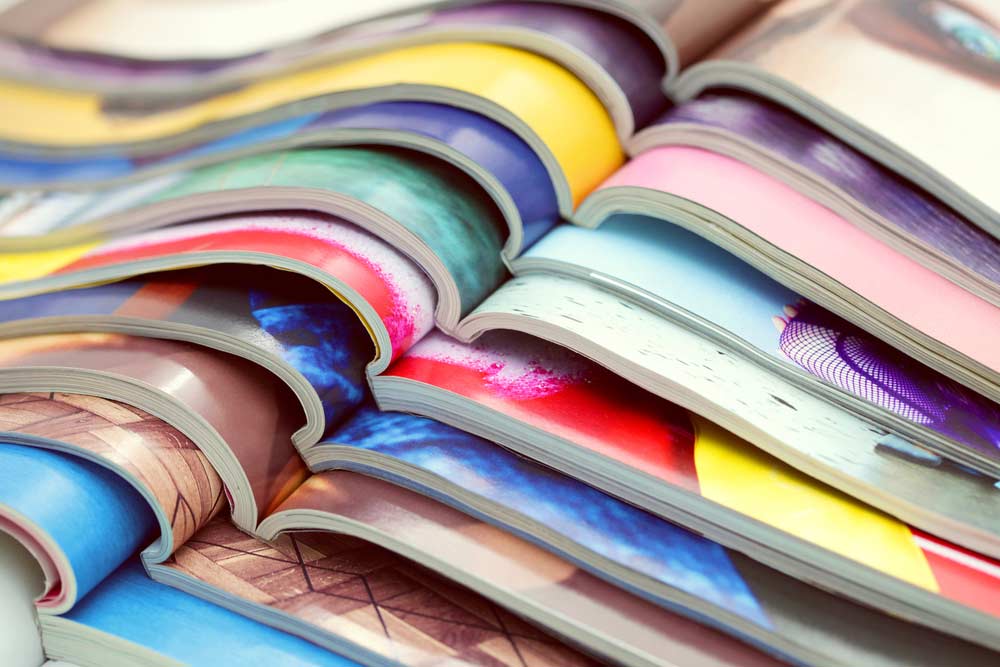 Columbus Monthly
Columbus Monthly has built its place in the local media hierarchy for providing quality, informed coverage of Columbus's news, arts and entertainment. The magazine contains articles on varied subjects such as personality profiles, short stories, investigative journalism, event listings and reviews. The magazine lets readers know what is happening in Columbus by providing insightful opinion pieces and reviews on politics, culture, entertainment and travel.
614 Now
The 614 Now started out as a 614 Magazine and the media platform is availabl eonline at 614now.com. Entertainment, Lifestyle and Culture. It's our daily focus and the 614 Now. The media team produces curated content, original stories and social media engagement.
City Scene Media Group
Central Ohio's home for arts & entertainment. CityScene Magazine is Columbus' source for arts, entertainment and style.
Digital Media
Technically all of the media companies listed are considered "digital media", the media companies I've listed below have always been digital media and never seen any other incarnation. Right now, digital media is the most dominant form of media since smartphones and internet are now part of the cultural norm.
The Columbus Underground
We are a hyper-local, community-driven, new media enterprise that creates unique exclusive content, and provides connections to our community. We tell the stories of Columbus by showcasing the best reasons why it is great to live here and why you should build your life here.
Columbus on The Cheap
Columbus on the Cheap is part of a network of nearly 60 "On the Cheap" sites across the U.S., Canada, and tourist destinations of the Caribbean and Europe called Cities on the Cheap.

By Daclaud Lee,
Project Manager and SEO Consultant at Archmore Business Web
Find out how Archmore Business Web can help you get more customers to your restaurant with SEO!
Book a call with Mike Forrest, CEO of Archmore Business Web