How To Get Your Website Ranked in Search Engines
By Daclaud Lee, Project Manager / SEO Consultant at Archmore Business Web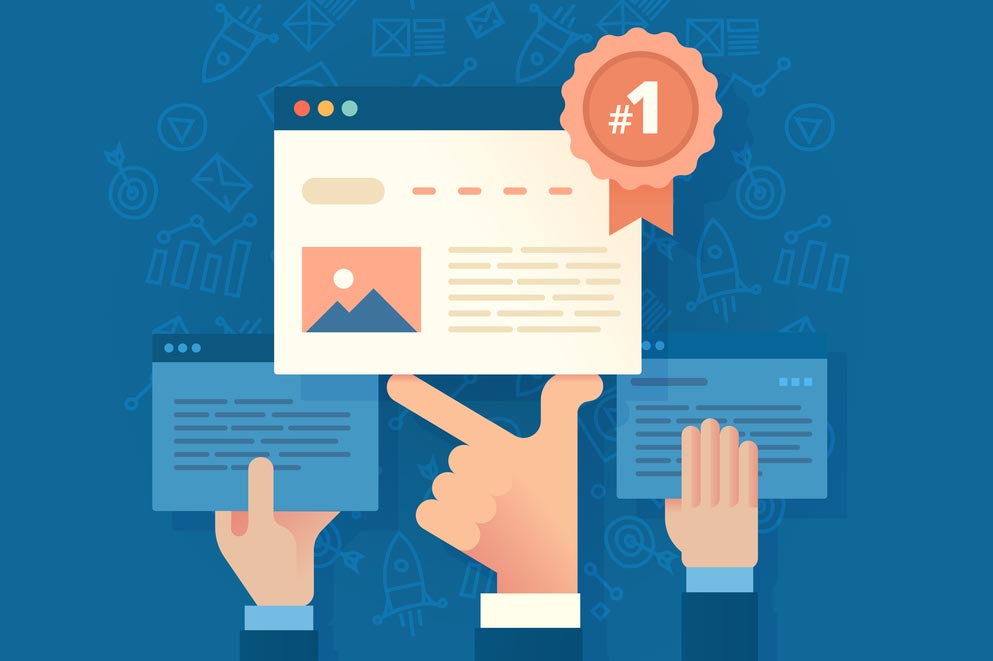 Don't let your business miss out on the revenue opportunities available by not ranking well in search engines. Having a good keyword ranking strategy is essential to any website. Having a keyword on page 1 of Google search will increase web traffic, lead generation, and conversions. It doesn't take a genius to figure out that more than half of all search engine users click on a result on the first page, and the higher you rank on that SERP, the better off your website will be!
Get Top Rankings for the Right Keywords!
There are keywords that people are searching for and keywords that people are not searching for. You want to make sure that your website is ranking for the right keywords. Without SEO, I have seen websites who are in the financial advisory business accidentally rank for keywords that relate to taxes and accounting (since the two fields are very similar and may have related keywords). I have also seen beauty spas rank for keywords relating to plsstic surgery because both websites have content relating to aesthetics. You don't want this to happen, because you are losing out on potential customers!
1. Pick Your Keyword
Before you can get your website ranked, you will need to know what keywords you want to rank for. Keywords are the cornerstone of good SEO. No keywords, no traffic. When deciding on a keyword for your website, think about what people would be searching for to find your product or service. Start with a broad word that describes your product and will be popular in search, then add more specific keywords with the one you choose. When you choose your keyword, you want to make sure that people are actually looking for it. Typically the higher the number of people searching for a keyword, the more competitive and harder to rank it becomes.
Are you having trouble choosing keywords to rank for?
Learn more about the difference between long tail and short tail keywords!
3. Write Good Content Centered Around Your Keyword
Now that you know what your audience's intent is, you need to write content that fullfills their needs. SEO content is simply writing on your page for the search engine spiders. You have to use the keywords that people search for in a sentence about your product or service. Good content is the most important thing for good SEO. But don't worry, good content isn't as difficult to create as you think! Often times great content is created unintentionally. Just start writing and see how far it gets you.
What do I do if I still can't get my content ranked in search engines?
If you find yourself stuck and can't get your keywords ranked, then hire an award winning SEO expert to get your content ranked for you!
5. Have Unique Images to Help Narrate Your Content
Having high quality and uinique images will help your website get ranked. Did you know that Google Image Search is it's own search engine? Having quality images on your website is one of the best ways to get to the top of Google. You don't necessarily have to hire a photographer, but having unique images can actually help your images get ranked better. You can always take your own photos using your smart phone.
Search Engine Trivia
Google Images is a search engine owned by Google that allows users to search the World Wide Web for images. It was introduced on July 12, 2001 due to a demand for pictures of the Green Versace dress of Jennifer Lopez worn in February 2000. In 2011, reverse image search functionality was added.
What if I can't Take My Own Photos?
Laziness and forgetfullness are no excuses, but if they are, then stock photos will work just fine. If you cannot source your own photos for whatever reason, then you can always use stock photos to create a narrative for your content. While stock photos are commonly used by many different websites, it is better to have a stock photo to accompany your content then none at all. There are many stock photo websites out there that provide a library of images for you to use.
Do you have difficulty obtaining the right images?
6. Have a Good Website That is Well Structured
This should not come as such a surprise, but having a high quality and well structured website can help you rank for your keywords. The key determining factor is how well the rest of your website relates to the keyword that you want to rank for. For example, you have a higher chance of ranking for a particular keyword if the rest of your website has content revolving around the keyword that you want to rank for.
Important note on ranking factors: you do not want to be repetative! Each page you create should be centered around a unique keyword or key phrase that you want to rank for. You generally do not want to have two pages trying to rank for the same keyword. This is a bad SEO strategy and it may end up confusing the search engines. Eventually you will want to canonicalize the older content so your newer content will rank. However, you do want to write supplemental content to help your main page rank better.
10. Make Sure Content Is Easy To Read
Google does not like content that is difficult to read. Therefore it is necessary to use proper sentences that are short and to the point. Remember all the rules in High School English? Well, they still apply to your website's content! Search engine algorithms are sophisticated enough to know the difference between good writing and terrible writing. So, in order to appease the algorithms, make sure your content is easy enough for an elementary school student to understand. Google hates complicated content that requires PhD level of comprehension. The more simple your words are, the easier it is for Google to rank your web page.