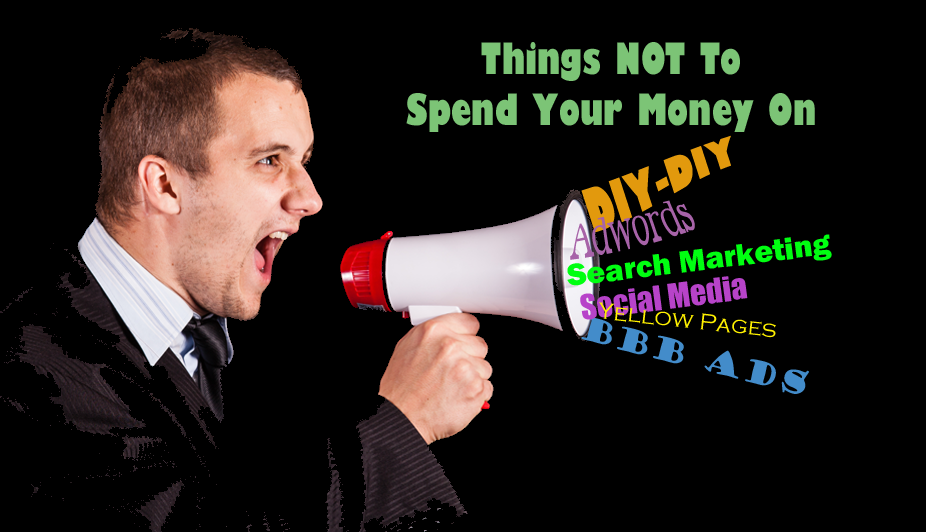 Things Not To Spend Your Money On
By Mike Forrest, Owner/CEO at Archmore Business Web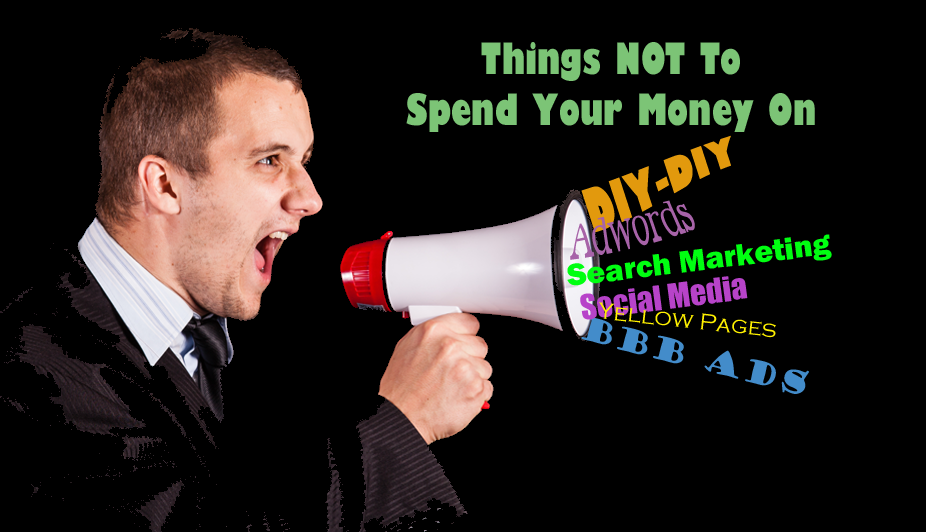 This is written for savvy business people who do not work with the internet all day.
In business it is important to not just do things right but you must do the
RIGHT
things
RIGHT
. Acknowledging you cannot do everything.
Do you want to take advantage of the web to improve your business sales?
You have a lot of information available on what to do to improve your sales and marketing and they all take some resources. It is important to set down what are pretty wasted activities and spending when it comes to the internet.
Website:
In order to be in the game on the web you need a website. But unless you sell cosmetics, clothing or the like it does not have to be a work of art. The site needs to be clean, respectable, accurate and mainstream. That is it. You can spend far too much time and money getting an original piece of art that is a monument to your business. Compare your site to your competition. You will not get more traffic or sell more products even if your site wins an originality or beauty contest. I frequently see too much of a focus on the exact image on the website.
Promotion:
You want to promote your brand or your business on the web so those interested will at least find your website and check out what you have to offer. There are many, many points of view on this. I find, especially for small business, too much focus is on social media. Too much time spend on posting with very little if any return. Frequently return is not measured.
If your business has limited resources, you need to focus on activities that you can measure. I was monitoring one campaign by a "yellow pages" look alike. My client got something like 269 phone calls from this campaign. My analysis, however, showed that all but two of these calls were not from new prospects. You can say that, well two prospects aren't bad. Well you cannot say that really without more information. I said I could not rule them out as prospects. It turns out that the two calls did not result in any new business.
The other side of this is the cost both time and money. I believe that this advertising campaign was over six months and cost around $1,000 maybe more. My recommendation was not to do this again.
What Promotion Should You Do?
This is a topic for another day and it is very specific to your business and your market.
You definitely need to get your website in front of those people looking for your products or services. There are many ways to do this but which ones are best for you vary greatly. Here are some types of things you can do on the web.
Organic search Marketing (SEO work)
Paid Search Ads (Google AdWords)
Banner ads to be seen by those in your demographic and have some interest in your products or services
Facebook or other social media ads (you can choose some demographics)
Social media posts, Facebook, Twitter, Pinterest, YouTube, Instagram and others
Email program
Paid listings on directory sites (Angies List, Yellow Pages, BBB and dozens of others)
Here is some more information on just two of these:
Organic Search Marketing
When it comes to getting people to your website the very best way is Search marketing in Organic search placement. Organic search is already responsible for driving the most traffic to your website. Why not improve this as much as you can?
Paid listing services
Another area I see frequently being used but rarely monitored is paying for listings on other websites. Angies list, Yellow pages and so on. You pay monthly and the promoter tells you how many people could have seen your listing. Sometimes they will monitor phone calls to your business from the phone number on their site but they rely on you to only look at the overview and not drill down to actually see new business. Sometimes these can work for you but many times it does not pay.
The best advice for any business is to monitor what you do even if that costs you more. Almost any good web marketing firm will give you options for monitoring.

By Mike Forrest, Owner/CEO at Archmore Business Web


Do you need help getting more business? We have the solution!
Speak with Mike Forrest, CEO of Archmore Business Web
Check out the rest of the Archmore blog!