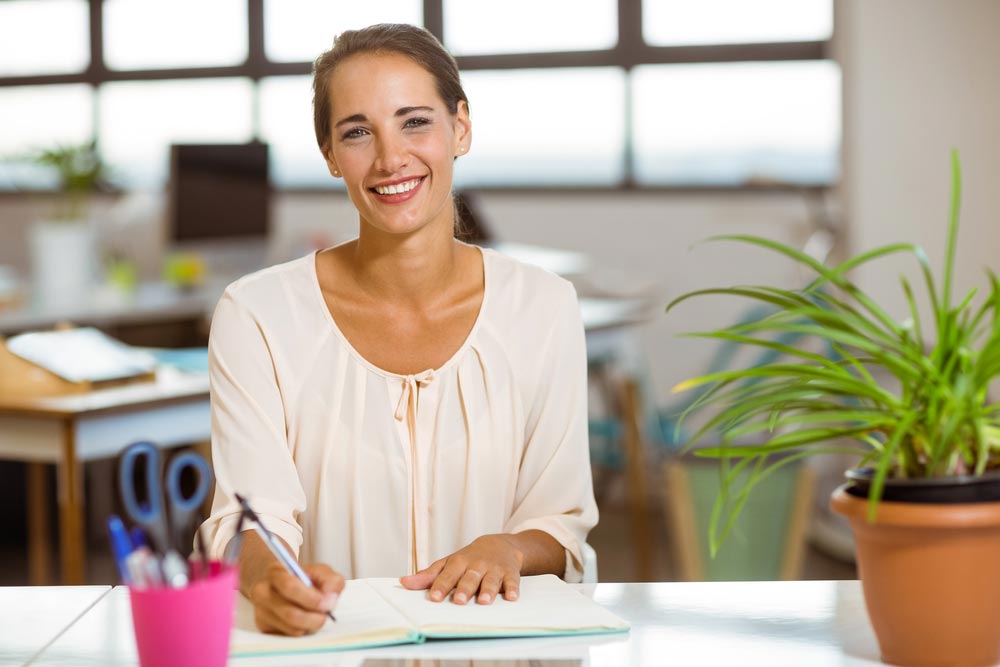 What Information Should I Be Giving to My Web or Graphic Designer?
By Alfonso Flores, Graphic and Web Designer at Archmore Business Web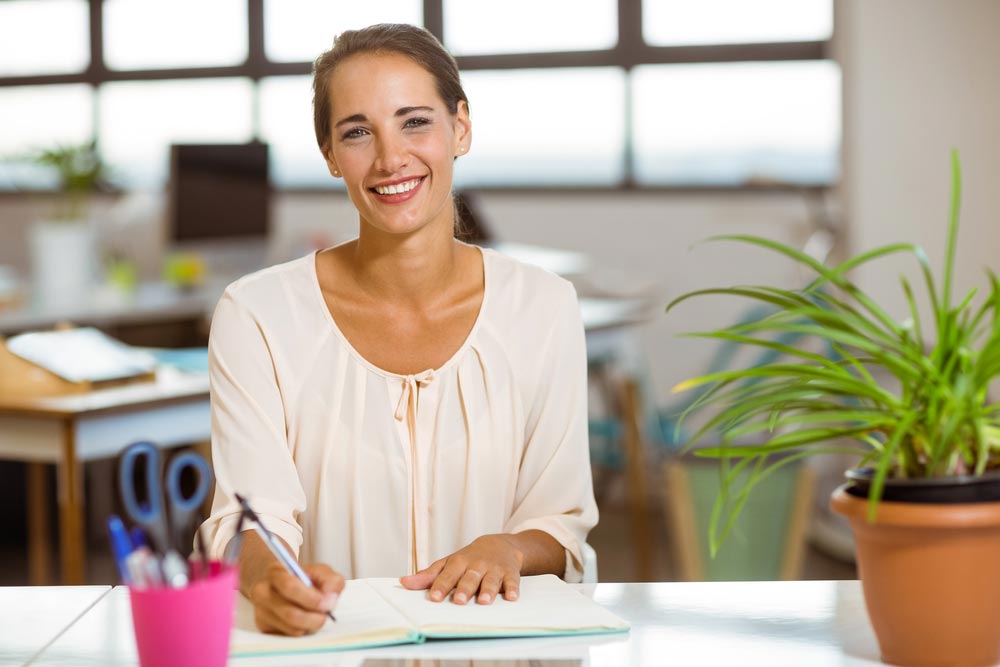 When a client looks at a new design being presented to them they may say that certain expectations are not being met, but in reality were those expectations even mentioned to the designer to begin with?

I have learned during my time as a designer that if a client isn't giving me the information I need, I sometimes have to "read the minds" of clients by designing in a way that I personally feel they would agree with based off of the task at hand, but in reality the design would have been closer to what they wanted if the necessary information was provided to the designer to begin with. Below I am going to explain what information I believe is necessary to hand over to your designer before they begin your design project in order for them to ideally create pieces for your specific business.

Some of this may seem like common sense, and if it doesn't that is the purpose of this article, to inform you on how you can help a designer help you accomplish your goals.
Your Desired Form of Communication
This helps the designer know which form of communication they can reach out to you at. If you never use an email, why would you give them that email to reach out to you with when they have questions regarding the project?

This is important because a designer could be trying to reach out to you by email for a crucial piece of missing information that they need for the design. This can lead to a project hold or even an extended completion date simply because of unseen emails in your inbox.
Your Brand Assets
One of the most important pieces of information to give to your designer at the start of the project is your brand assets that pertain to the project. A cohesive design that reflects your business's individual brand is crucial. Brand Awareness is when a business can be identified or pointed out based on the visual components of their brand. For example, if your company's brand uses black and purple with a bold and strong typeface, the last thing you would want your designer to do would be to design with light blues and greens with script looking fonts simply because those assets do not represent your brand in any way.

A successful design that reflects your brand would use all of your company's primary colors, your logo, your typefaces and any kind of other assets that would allow customers to easily recognize your individual brand apart from other companies including your competitors.
Your Aesthetic Preference for the Project, Your Design Inspiration
Basically what I mean here is that it is necessary to relay to your designer what kind of visual theme you are hoping to see throughout the design. If you have any aesthetic examples or inspirations you have found yourself, it is important to let your designer know what those inspirations are or else you may be disappointed if the design is the opposite of what you expected!

For instance, if the vision in your head of your website design has a darker theme with black and grey backgrounds, white text, dark images with pops of color, you will most likely be a little surprised if your design comes back with a lighter theme with white and bright colored backgrounds, black text, and white-gradient images. This isn't what you were thinking in your head so you may be hesitant to agree with the design since it doesn't fully coincide with your own personal vision of what you wanted to see. Not every client is easily convinced that what they imagine in their head is not the visual route to go, which can be difficult for a designer, so giving your designer a general idea of what kind of theme you would want to see (if you have a preference) will avoid any time put into a design the client didn't expect to see.
Your Target Customer or Audience
You may have heard this before, but in order to successfully create a design that works, a designer should design with a target audience in mind. If a design is too general, it can be potentially ignored by the customer or audience you are trying to reach out to.

For instance, a design that was created to influence kids to eat their vegetables should have bright colors, fun fonts and illustrations that portray an enjoyable experience. If the design included dark toned images of vegetables with bold text that reads "EAT YOUR VEGETABLES", you most likely won't be convincing any kids to stop eating junk foods, let alone even have them notice it or give any thought to the design at all.
Your Goals as a Client, Your Core Values and Beliefs
In order for your designer to design with your goals in mind, you must give them an idea as to what those goals are. Solving problems through visual representation is the job of a designer and letting them know what goals you want to accomplish is necessary. This gives your designer an accurate idea of what information should be prominent in the design.

Giving your designer insight on your business's values and beliefs could help them design with a tone in mind that speaks to your target audience. If you want your voice to be portrayed in the design, give your designer some information about what matters to your business the most.

For example, if you want to capitalize on the fact that you are an environmentally friendly and sustainable company, you cannot assume that the designer knows this or knows that you want to make this prominent in the design. Usually, the designer may have a general idea about your company and would potentially already know the background of your company and what you believe in, but that isn't always the case, especially if you are working with a new designer who isn't familiar with your business.
Assets that are Usable
A major obstacle that can hold up the process of your design is the usability of the assets that you have provided to your designer. A "low res" logo compared to a "high res" logo is a perfect example of this.

Some business's don't understand that a designer can't make a logo "high res" or high resolution (high quality) unless they made that logo themselves or have the actual high resolution, or vector files for that logo. A designer can't make an image or a logo higher quality if the image that was provided to them was low quality to begin with. If a logo or image isn't usable and low quality, that designer would either have to hope to find a version of it that is usable online, or remake that logo themselves (which can take hours).
Your Business Strengths and Weaknesses
This is important because it gives the designer an idea of what they can do to help your business improve, and what strengths lie within your business to inspire a general idea or theme within your design. If a business feels as though their strength is their experience in their profession, a designer can use that information to carry out a successful design that supports that strength. If your business's weakness is that they lack younger professionals in the workplace, your designer can add in design elements and wording to potentially call upon younger professionals in their design composition.
Your Competitors
Another important piece of information you should give to your designer are some of your current competitors. Looking at previous projects that your competitors have done or simply their website can give your designer an idea on what you may be expecting and also what specific elements the designer should be doing better compared to your competitors.
Realistic Expectations
Let your designer know what you expect to see. You are reaching out to them for the design so be honest and test their limits. Don't be afraid to tell the designer what you need, but remember that every designer comes with a different set of experiences and skills. This is also why designers usually have an online portfolio for clients to get a good idea of what their "style" or way of visually designing looks like.

You also shouldn't expect a designer to be able to create an image you see in your head if you don't appropriately relay those ideas to them. This sounds and seems so simple, but you have no idea how many times I, as a designer, have had a design reworked simply because it didn't line up with their expectations, but those expectations were never made clear.
What to Remember
Following all of the tips above should help clear the air on how you can help your designer know what you expect and how they can successfully carry out the project. Leaving out necessary information at the start of a project only hurts the chances of your designer creating something that stands out to your target consumers right off of the bat. Always remember that you can help your designer help you by providing them with the necessary informational tools and assets they may need for your design request.
We have also created a questionnaire to help us gather some of these details. If you are interested in a copy, send us an email at info@archmorebusinessweb.com.

By Alfonso Flores,
Graphic and Web Designer at Archmore Business Web