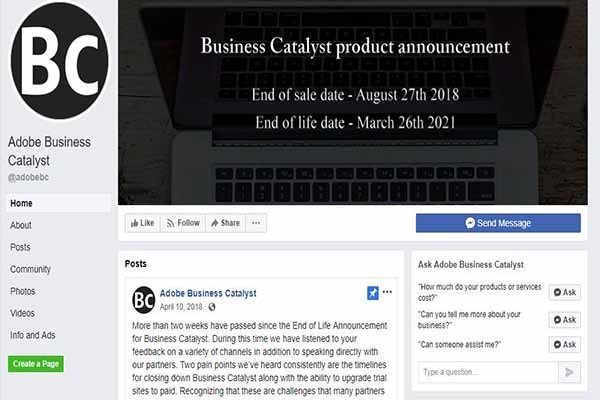 A Message to Adobe Business Catalyst Users
By Daclaud Lee, SEO and Digital Marketing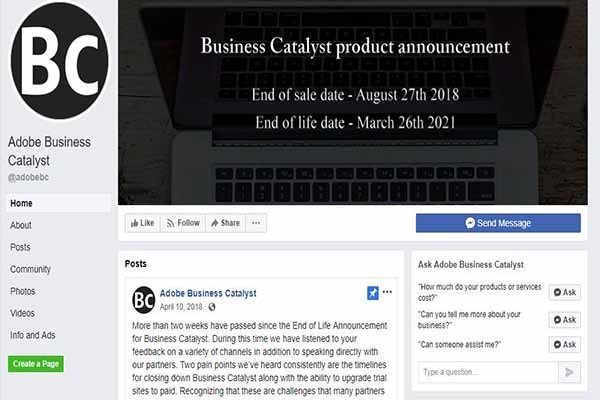 By now I'm sure you all know that Adobe Business Catalyst had announced that they will be shutting down all of their servers. I'm sure this must have been devastating news to anyone who was partnered with Business Catalyst and had a website with them. I'm telling you not to worry because we have a solution.
From Adobe Business Catalyst
Adobe will stop hosting existing sites on Business Catalyst on March 26th, 2021. Adobe encourages customers to download their data and migrate to other systems well before March 26th, 2021. Detailed how-to information and assistance is available. Customers' data will be retained by Adobe until March 26th, 2021, after which date the data will be deleted. Data retention is for the sole purpose of allowing customers to export their data and transfer to another platform.
We Can Help!
Get help with Adobe Business Catalyst migration!

By Daclaud Lee, SEO and Digital Marketing at Archmore Business Web

Do you need help getting more business? We have the solution!
Speak with Mike Forrest, CEO of Archmore Business Web
Check out the rest of the Archmore blog!