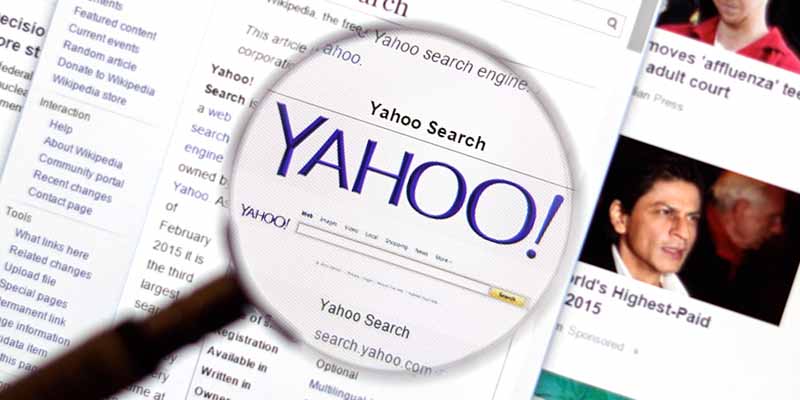 Bright Local No Longer Reporting Yahoo Rankings
By Daclaud Lee, SEO and Digital Marketing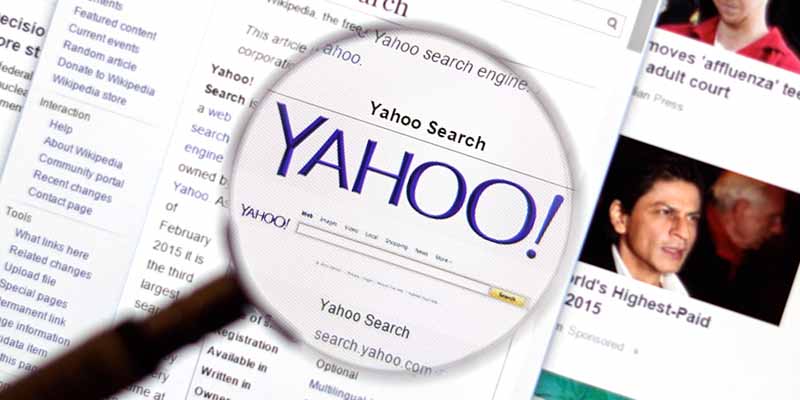 Why is Bright Local Removing Yahoo from Reports?
Well, here's Bright Local's official response: "From March 1st, Yahoo will not be featured in Local Search Rank Checker Report and Local Search Audit reports. You'll no longer be able to request rankings from Yahoo or Yahoo Local, and these columns and sections will be removed from the relevant reports."
By removing Yahoo, all Bright Local partners will receive the following benefits
Much Faster Reporting times for all customers
Reporting What Really Matters
No More Duplicating Effort
More Time Spent on the Features You Want
"In short, it'll be like Yahoo and Yahoo Local never existed in BrightLocal, leaving you, and us, to focus on the data that really has an impact."
Source: See Ya(hoo) Later! How BrightLocal Is Streamlining Reports and Focusing on What Matters
How does this Affect You as an Archmore Client?
The quick answer is, this does not affect our clients. We never really focused on Yahoo for SEO since we always saw it as irrelevant. According to Search Engine Marketshare Worldwide, Yahoo searches make up a mere 1.64% of user searches. As your Columbus, Ohio digital marketing agency, we prefer to use Bright Local for all of our clients ranking reports due to their accurate and easy view reporting. These reports allowed us to track client keyword rankings within major search engines like Google, Bing and previously Yahoo. Bright Local's ranking reports gives us a clear picture of what on page and off page SEO improvements we have to make on our client's websites each month. Our clients will be able to see the progress of our work each month and see first hand the before and after results of our SEO work, seeing a positive growth in keyword rankings and citation building campaigns.
Search Engine Optimization for Google
It was around 2003 when Google began overtaking Yahoo as the most popular search engine. Today, Google makes up for more than 92% of all searches. As your digital marketing partner, our primary objective is to optimize your website for Google search. Yahoo uses a different set of algorithms and we believe we should use all of our time and resources working to optimize for a search engine that will generate our clients the most clicks and website visits. Whether or not Google can indefinitely maintain its position as the number one search engine in the world is up for debate, but for now, it is and that's all that really matters.
The Statistics from Search Engine Market Share Worldwide January 2020
According to search engine market share worldwide, Google makes up 92.51% of all searches. Bing is at 2.45%, Yahoo is at 1.64%, Baidu is at 1.1%, YANDEX RU is at 0.54% and DuckDuckGo coming in at 0.44%. (Note: these stats reflect January 2020 and may change.)

Source: StatCounter
The Rise and Fall of Yahoo
During it's heyday, Yahoo was at one point the most popular search engine. Back in the 1990's some of the main search engines were Lycos, Webcrawler, Excite and AltaVista to name but a few. Yahoo started out as a project for two graduate students Jerry Yang and David Filo in January 1994. Yahoo was considered one of the pioneers of the early days of the internet in the 1990's and early 2000's. In a way, Yahoo was the first to offer users cloud storage way before Google Drive and Dropbox. Once one of the largest internet companies, Yahoo slowly declined starting in the late 2000s. One of the reasons why it declined was a lack of mobile business. "Yahoo's mobile business barely existed" when Marissa Mayer took over as CEO in 2012. Yahoo was purchased by Verizon Communications in 2017, but only time will tell whether or not Yahoo can be saved.
If you are curious as to why Yahoo declined, you may want to check out this article on The Harvard Business Review: The Decline of Yahoo in its Own Words.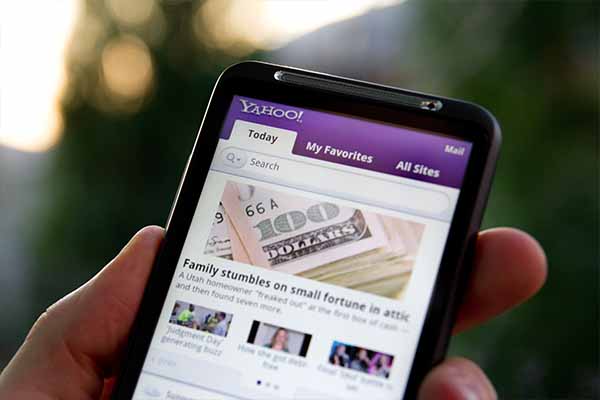 What did Yahoo Offer?
In early 1998, Yahoo added email, shopping, classifieds, personals, games, traveler, weather, maps, people search, celebrity chats as well as other features. Yahoo was also one of the first web directories that gathered business listing (which is essential to off page SEO and citation building).
Yahoo Music
Before Spotify or Pandora, there was Yahoo Music in 2001. Yahoo Music allowed users to listen to up to 1000 songs a month for free or subscribe for $4 a month for CD quality music with no ads.
Yahoo Broadcast
In 1999 Yahoo purchased Broadcast.com from Mark Cuban. In a way, this was a "proto-YouTube", but the concept never really took off and was relatively unheard of. In spite of it's failure, the deal turned Mark Cuban into a Billionaire.
Yahoo GeoCities
From 1999 - 2009 Yahoo GeoCities allowed people to build their own websites. GeoCities websites were notoriously known to be "famously ugly" with "flashy text" and "pixelated graphics", "neon colors" and often times "broken html." A GeoCities website pretty much defined what websites were like in the early late 1990's and early 2000s. Nowadays a WordPress website design is the way to go and features a reliable content management system for blogging and web page creation. WordPress also allows for better SEO implementation.
Yahoo Flickr
In 2004, Yahoo launched a photo sharing platform called Flickr. The website is still around, but it is nowhere as popular as Instagram or even Pinterest.
The Future of Reporting Keyword Rankings
Bright Local will still report keyword rankings for the search engines that matter and will remove the ones that don't. Google is the main search engine to focus on. In the words of Bright Local: "In short, it'll be like Yahoo and Yahoo Local never existed in BrightLocal, leaving you, and us, to focus on the data that really has an impact." in a nutshell, Yahoo is essentially dead to to us and is no longer relevant for reporting.

By Daclaud Lee, SEO and Digital Marketing at Archmore Business Web

Do you need help getting more business? We have the solution!
Speak with Mike Forrest, CEO of Archmore Business Web
Check out the rest of the Archmore blog!