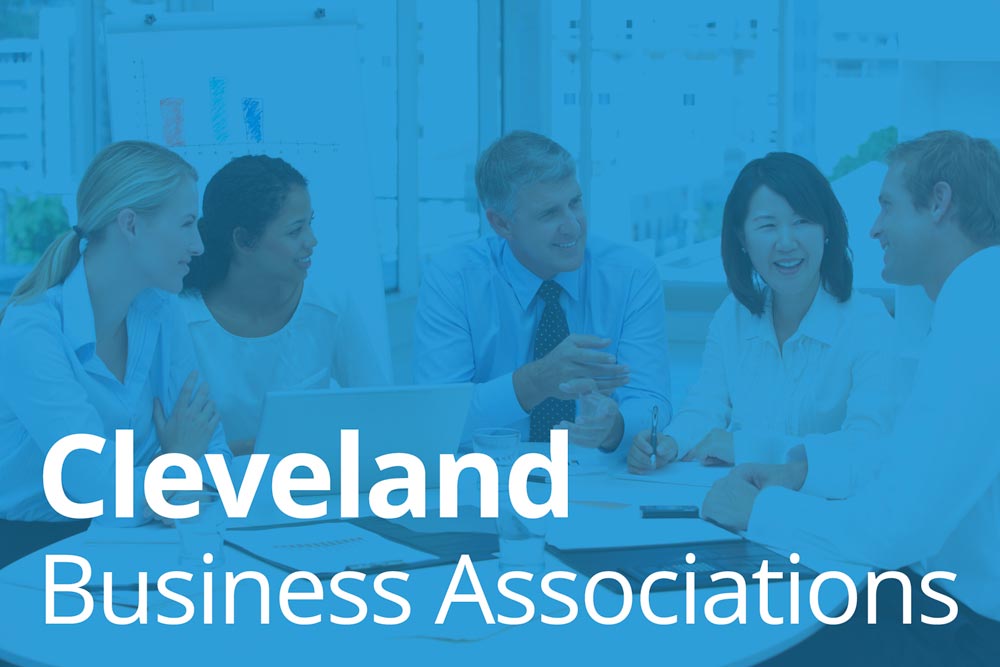 Business Associations in Cleveland, Ohio
By Daclaud Lee, Project Manager / SEO Consultant at Archmore Business Web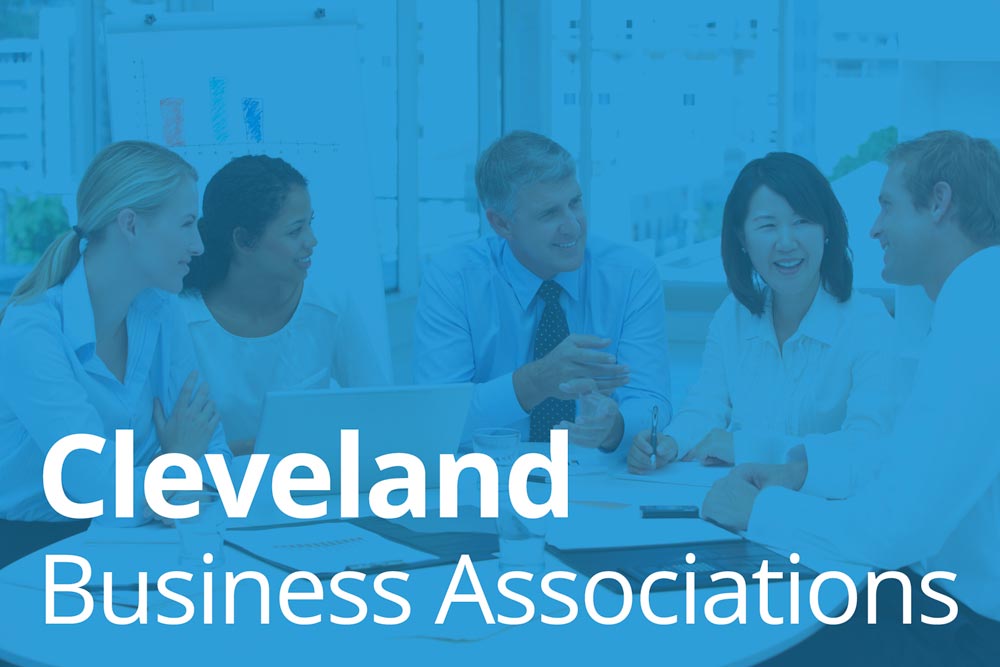 *disclaimer: we do not endorse or have business relationhips with any of the organizations featured within this article. This is just a compiled list of different organizations that can be found in Cleveland, Ohio. All of the information presented here is entirely objective and whether or not you join one is entirely up to you.
What Can a Cleveland, Ohio Business Association do for You?
If you're a business owner in Cleveland, Ohio, there are a lot of organizations you can join to ensure your success. You can get financial support from these groups or use their resources to make your business more efficient. Use this list to find the right association for your business!
Cleveland Ohio area business associations are independent organizations that enable local companies to work together on issues of concern to them. These associations help members find their niche in the market, while at the same time offering advice and guidance to address day-to-day business activities. Business associations are essential for Cleveland Ohio because spokespeople are the ones that will help businesses establish a strong and unified presence. All of their efforts are aimed at protecting their shared interests. If you are looking to acquire the services of a spokesperson, you should check out The Cleveland Chamber of Commerce or other renowned business associations in Cleveland, Ohio. I have compiled a list of these organizations below.
Starting a New Business in Cleveland, Ohio?
The Archmore Business Web is a digital marketing agency. We serve clients in Cleveland, Ohio with web design, SEO services and a variety of other digital marketing solutions. If you're looking for a new website or if you'd like to implement a comprehensive digital marketing strategy, we can help! We are a full service website design and consulting company. We offer effective user friendly websites that help you to generate leads through search engines. All of our sites are developed with Search Engine Optimization in mind with this maxim in mind: Search Engine Optimization Is Your Best Friend! We work with you to create a cost-effective strategy to get your website found by your target customer at both a national and local level. Your website is crucial to your brand but no matter what the size of your business, you only have the same size screen as your competitors to validate your business and build consumer confidence. A website should
Get Digital Marketing and SEO For Your Business!
Our team of search engine optimization specialists is here to help your Cleveland business rank higher on search engines. To do this, we optimize your site's structure and content to tailor to the targeted keywords that potential customers will use. In recent years, search engine algorithms have become highly sophisticated meaning that there are a few 'tricks' to the trade in order to take full advantage of this recent technological development. As the best SEO company in Cleveland, Ohio, Archmore Business Web has a proven track record for sucess! With over 15 years of experience in the web industry, we have been successful in acquiring clients from Cleveland, OH that enjoy a much higher return on investment.
Website and Graphic Design For Your Business!
As small business consultants, we offer high quality website design and graphic design services that will help you convert new sales! Let us help you build your brand! Call now talk to one of our digital marketing experts today! (614) 568-7500.
A List of Business Associations in Cleveland, OH
Whether you own a business, operate as an organization representing the interests of your clients, or simply want to be included on a list of businesses in the Cleveland, Ohio area that benefit from networking and showing off your goods and services to other business entities and potential customers, then this is for you. That's what we're here for at the Cleveland Business Association Directory. We work with all sorts of organizations and help them find whatever it is that will help them attract more business. So, if you are looking for more exposure, whether it's online or off, contact us today!
Women Entrepreneurs Of America, Inc.
Women Entrepreneurs Of America, Inc. was established in November 2002 in Cleveland, Ohio by Entrepreneur Extraordinaire Yolanda Lamar-Wilder. Inspired by her own personal and business experiences in the corporate sector during the 80's and 90's, she set out to design an organization based on what she wished had been available to her. Yolanda's business style is bold and upfront and her leadership qualities are inspirational. Bonus: get a free woman owned business logo for your Cleveland, Ohio business!
Business Volunteers Unlimited
Business leaders, in collaboration with The Cleveland Foundation, The George Gund Foundation and United Way of Greater Cleveland, established BVU in 1993. CNE was founded in Akron in 2001 by a coalition of community leaders from the public and private sectors, including an operating endowment funded by the GAR Foundation and the John S. and James L. Knight Foundation. In September 2011, BVU and CNE merged, with a combined 29 years of strengthening nonprofits. Engaging businesses and nonprofits to work together to strengthen the Northeast Ohio community.
Hispanic Center for Economic Development
The Northeast Ohio Hispanic Center for Economic Development (NEOHCED) is committed to equitable asset building in Cleveland's Latino, and other underserved communities, by providing economic and entrepreneurial technical assistance, training, and advocacy. The Hispanic Business Center (HBC) assists all business owners in achieving their goals-regardless of age, race, income level, gender or company size. HBC is home to Northeast Ohio's only Latino Small Business Development Center (SBDC). Our business advisors specialize in Business Advising, Capital Source Identification, Business Plan Development, Marketing strategies, Strategic Planning, Business Certifications, Financial Projections, Business Assessment Valuation, Loan Packaging, and Accounting.
SCORE Mentors Cleveland
The Cleveland chapter of SCORE has over 80 volunteers from diverse business backgrounds. Backing us is a nation-wide team of 10,000 more volunteers and a deep library of online resources. The volunteers of SCORE Cleveland are business owners, managers, retired executives, attorneys, accountants, and experts in their fields with industry specific expertise. They share their experiences and knowledge to help potential and existing small business owners achieve success.
Maingate Business Development Corporation
Maingate Business Development Corporation (Maingate) was incorporated in 1990 by area business owners to stem decline and effect positive change in the key industrial-buiness area located to the southeast of Downtown Cleveland. The Maingate organization was formed with the purpose of focusing on reinvigorating business retention, expansion and attraction to the area, with activities ranging from master planning and upgrading the physical environment and improving safety in the area. Maingate also focuses on advocating the needs businesses in the area in regards to city government, marketing and overall enhancement of the area's image.
Economic Community Development Institute
ECDI is based in Columbus, with offices in Cleveland, Cincinnati, Akron, Canton, Toledo and Portsmouth. For small business clients in Ohio, Kentucky and Indiana, we serve a one-stop resource center. We are a leading SBA microloan intermediary, a certified Community Development Corporation, and Treasury-designated Community Development Financial Institution.
Greater Cleveland Partnership (GCP)
Greater Cleveland Partnership (GCP) is the region's leading economic development organization and the largest metropolitan chamber of commerce in the nation with more than 12,000 members. Guided by a board of corporate and entrepreneurial CEOs, the organization focuses on strategic initiatives, member services, and advocacy to build a vibrant environment for all businesses.
Council of Smaller Enterprises COSE
As the small business division of the Greater Cleveland Partnership, COSE (Council of Smaller Enterprises) has supported and advocated for the small businesses in the region since 1972. As the region's small business expert organization, COSE offers its members networking and educational events, advocacy on legislative and regulatory issues and cost-effective group purchasing programs. Through a deep understanding of small businesses, COSE provides the right solutions and resources to help members succeed – every day – because small business growth and success is the organization's priority.
Business Advisers of Cleveland
From its inception, the council's mission was to provide business advice and counseling to public and private, large and small, for-profit and not-for-profit organizations. In 1996, the council changed its name to Business Advisers of Cleveland to better reflect what had become its focus. Currently, over 60 volunteers, men and women, mostly retired from successful careers but some still working, annually help several hundred Business Advisers of Cleveland clients transform their business dreams into reality and problems into solutions.
Why Join a Business Association in Cleveland, OH?
Joining a business association in Cleveland can provides business owners with opportunities to network and learn from others as well as work together to help the community grow. Membership is one of the best ways for a new business owner to integrate into the community and develop long-lasting relationships with other local businesses.
Get Additional Help With Digital Marketing!
We work with and support local businesses in Cleveland, Ohio! Regardless of what your business is, don't be hesitant to contact us and start getting noticed! We are here to help you push past your competitors and continue growing as a business. Give us a call or send us a message today!

By Daclaud Lee, Project Manager / SEO at Archmore Business Web
Find out how Archmore Business Web can help you get MASSIVE traffic to your website!
Book a call with Mike Forrest, CEO of Archmore Business Web
Check out the rest of the Archmore blog!