Business and Networking Meetup Groups in Columbus Ohio
By Daclaud Lee, Project Manager / SEO Consultant at Archmore Business Web
Using Meetup to Grow Your Business
Many people have successfully used Meetup to promote their business by building a community. Meetup's community of members makes it easy to connect with business professionals as well as potential customers and clients. Meetup's platform allows users to connect with other community leaders, innvators and experts in order to start or grow your business. As an SEO Agency in Columbus, Ohio, we also utilized meetup to help potential clients with their website and search engine optimization.
Read More:  A Comprehensive Review of the Meetup App.
How Does Meetup Work?
Meetup is basically a social media platform, but unlike Facebook, Instagram or Twitter, the main focus is on connecting with people for group activities. Joining Meetup is free, but if you want to start your own group, then you will need to pay a yearly fee. Consider this fee a marketing and promotional cost. Once you start your subscription, you get to host special events centered around your group. You can promote product launches or even connect with like-minded people to brainstorm new ideas. On top of that, there are many existing business and networking groups that have existed on Meetup for quite some time.
Should I Join and Existing Meetup Group or Start My Own?
This depends entirely on your business goals. For example, if an existing group already has a graphic designer and that person is part of the leadership team, then it might be in your best interest to join a different group or to start your own. You might be seen as direct competition. Some groups may not care about competing businesses, so it's best to just ask the leadership team or main Meetup organizer whether or not it's okay to join. There are many business networking groups that limit their members on one profession or industry, so the referrals are fairly distributed without favoritism.
Connect with Professionals on Meetup
As a website designer in Columbus, Ohio, we have joined Meetup in order to connect with business owners who might need help with website design services. Other business professionals may want to connect in different ways. The value of connecting with other business professionals on Meetup depends entirely on your business goals.
Why Join a Business Networking Meetup?
Joining a business meetup can help you network and connect with different business owners. The goal of many of these business meetups are to exchange business information and referrals. Referral business is often considered the best way to get more customers and clients.
According to an article on Forbes: 78% of B2B marketers say that referral programs generate good or excellent leads. 60% of marketers say that referral programs generate a high volume of leads. 54% say that referral programs have a lower cost-per-lead than other channels. Marketers rate referrals as the 2nd-highest source of quality leads. [Source: Forbes.com]
Below are a few business and networking Meetup groups that I had discovered in Columbus, Ohio.
Are you on Meetup? Do you want to have Archmore Business Web can help you get MASSIVE traffic to your website?
Book a call with Mike Forrest, CEO of Archmore Business Web
Connected Networking Group
This group is a great way to get together and meet other local business owners and business professionals. If you are looking to make new friends and strengthen business connections, this is the place for you. We have multiple events all over Central Ohio. We have live events, virtual events, and hybrid events! We have early morning events, and late night events and everything in between! Watch for our Networking Luncheons at the COHATCH North High Brewing in Downtown Dublin, where you get to meet new people AND build immediate rapport over lunch! How's that for efficiency!
Columbus Professional Networking Meetup
Columbus Professional Networking Meetup
As one of the longest standing GoldStar networking groups in Central Ohio, we encourage business growth through relationships. Our group has over $400,000 in referrals pass between our members in 2017 alone!
Network After Work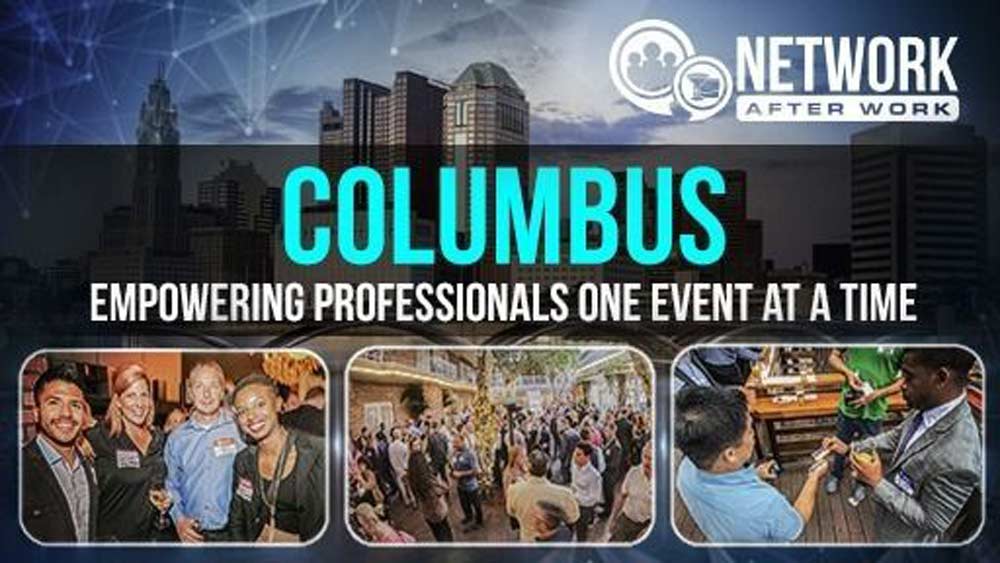 Network After Work is a professional community consisting of Entrepreneurs, Professionals, Executives and thought leaders who understand the importance of building meaningful connections. Built on the idea that professionals in every industry across the world all share a common goal, to develop strong relationships that help grow their businesses and careers. Through meeting in-person and virtually, Network After Work provides a platform that makes connecting easy. Hosting live events in 87 US locations with plans to add additional US cities and international locations, growing your business and relationships has never been easier.
Business Leaders of Central Ohio (BLOC-O)
Recognizing that the most successful people didn't get their success on their own. Even Solopreneurs find insights when chatting about their ideas to others. Handing out business cards is easy, but building the kinds of relationships that will support our aspirations as Entrepreneurs and Small Business Leaders takes more.
The Business Success Group
The Success Group is a free Central Ohio business networking group for entrepreneurs and business professionals. The group was started by local entrepreneur and business professional Jayson Waits in February 2008. Our mission is to promote local business growth and development through a synergy, as the Ancient Greek's define as "joint work, assistance, help." Through this synergy we are helping local businesses build professional relationships and empowering them with education, resources and support.
Small Business Skills Meetup
We're organizing training events for all the tools you need where you can ask questions & get tips everyday!
CORG Network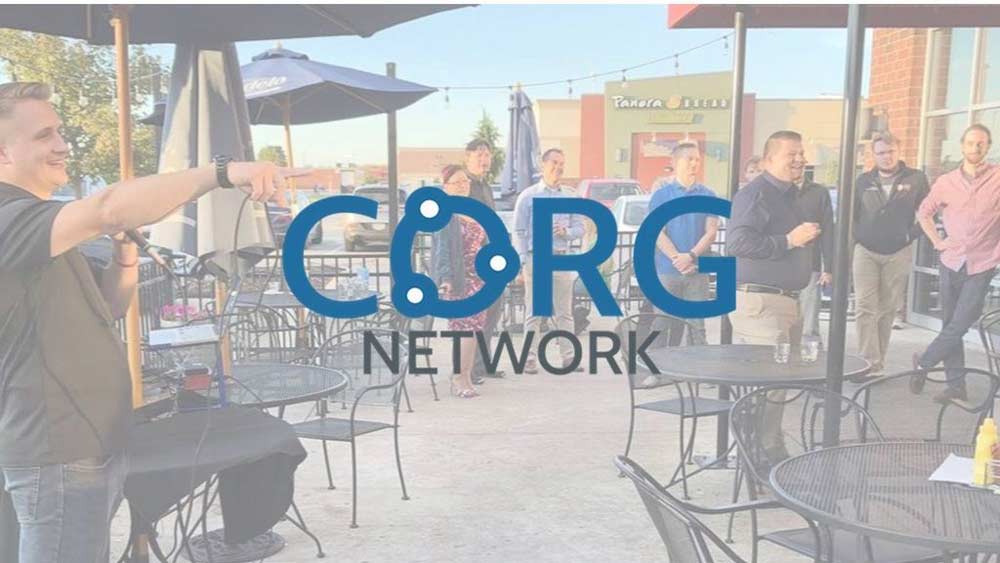 The CORG network is designed to build quality relationships, foster personal development, and maximize professional growth through networking. Our chapters are open to guests at any time. Our social events are also open to anyone that can benefit from expanding their network and meeting really great people!
Columbus Business Agility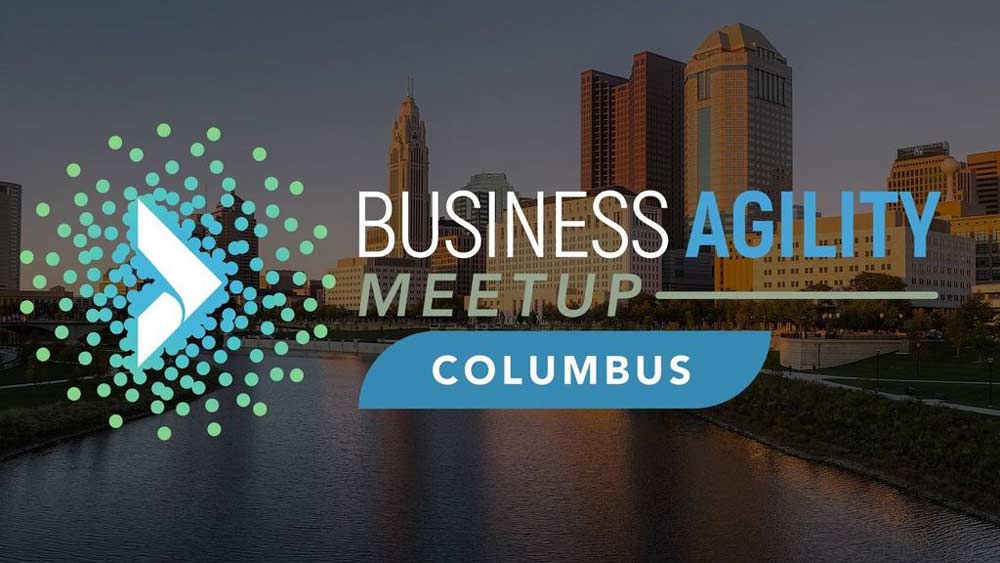 All too often, agile transformations start within an enterprise IT organization, with very few transformations ultimately extending to include an organization's business partners to achieve true enterprise business agility. The overall focus of the group is to discuss and find innovative ways to engage our business partners to realize agility successes, like improved time to market, sense and respond to the marketplace, and organizing an enterprise around customer value. To that end, the Columbus Scaling Agile Meetup merged with the Columbus chapter of the Business Agility Institute in December, 2018 to further the goal of creating a world-class Columbus business agility community.
Central Ohio Women's Business Meetup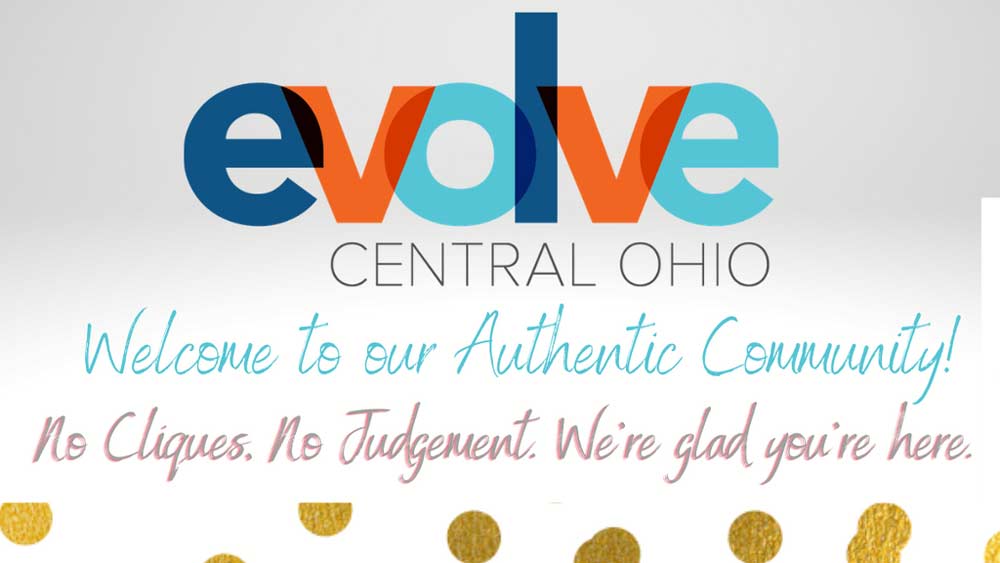 Central Ohio Women's Business Meetup
We are comprised of business women in a wide variety of roles and businesses. We focus on mentor speakers, business mastermind topics, and opening our networks with a guided process. We look to encourage, empower, and mentor women in business to help us stay in business!
Synergy National - Business Development Community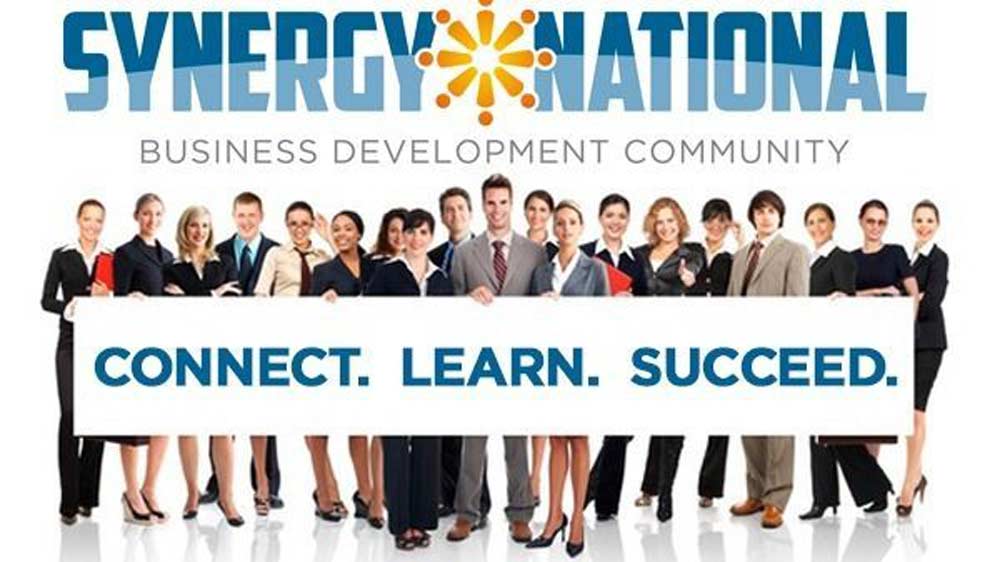 Synergy National - Business Development Community
If you are an Entrepreneur, Solopreneur, Business Owner or Business Professional, we understand that you can feel isolated, frustrated, and overwhelmed by the responsibility of operating your business while increasing your revenue. Our community of peers, coaches, and successful entrepreneurs provide the camaraderie, rich relationships, and necessary resources needed to grow and flourish. So, take action and visit us, leverage our resources, make more money, and obtain results! You deserve to reach your dreams and achieve success and Synergy National is here to support your business endeavors!
Easton Business Connections
Networking and referrals: We meet every week for lunch on Thursday at Noon, at the Easton Rusty Bucket in the back meeting room. Our group is designed to create powerful brand advocates for you and your business. Meetings are fun and interesting. Join us for lunch and see how you can grow your business with us.
Columbus Product Club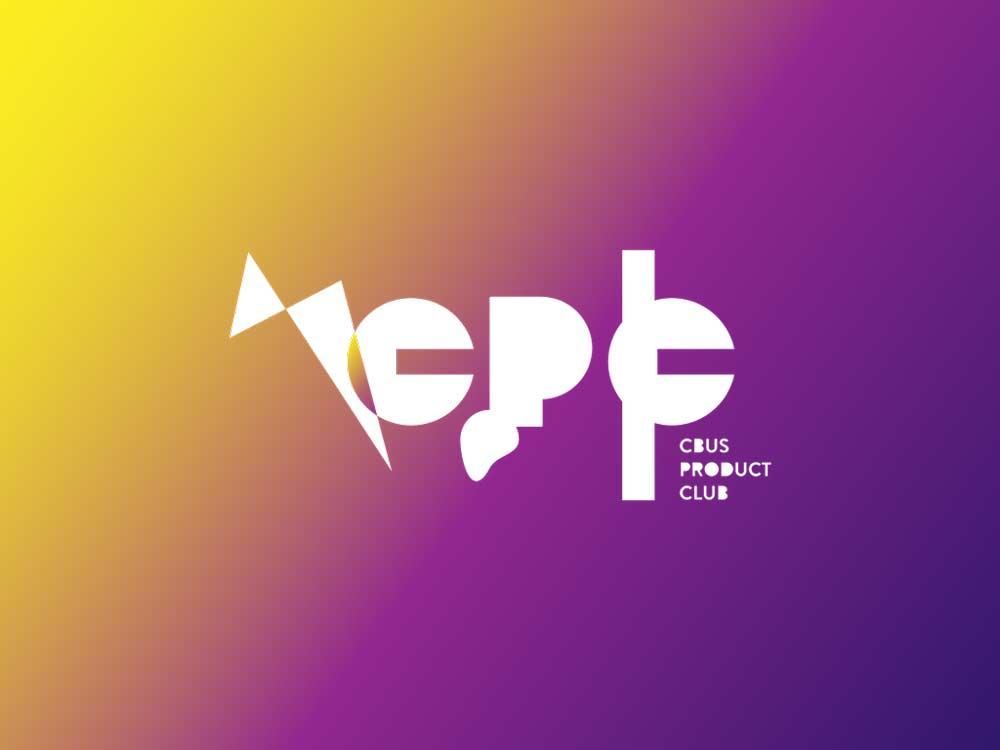 The Columbus Product Club is a free professional group striving to connect Start-ups, Product Managers, and Entrepreneurs in Central Ohio to rally around building a strong product management community. The club's goal is to provide a forum for learning and networking. We believe this group will help drive a movement around maturing the product management discipline in Columbus, improve the way technology is invested in and built through modern agile practices, and build the startup community in our city.
Product Hunt Columbus
The startup ecosystem in Columbus, OH is exploding, lots of new & amazing products being created and hitting the market. The Product Hunt Columbus Meetup brings together startup folks, new products, hidden gems, seasoned entrepreneurs, and lots of people interested in new products, technology & startups. We're all here to demo and try new products, share stories and learn from each other! If you're a fan of Product Hunt, love talking about the latest products, startups, how to build them, how to design them and how to grow them - this is your event. Whether you're a developer, an investor or entrepreneur, a digital veteran or a curious newbie, join us and spread the entrepreneurial fire in Columbus.
Become a Better Networker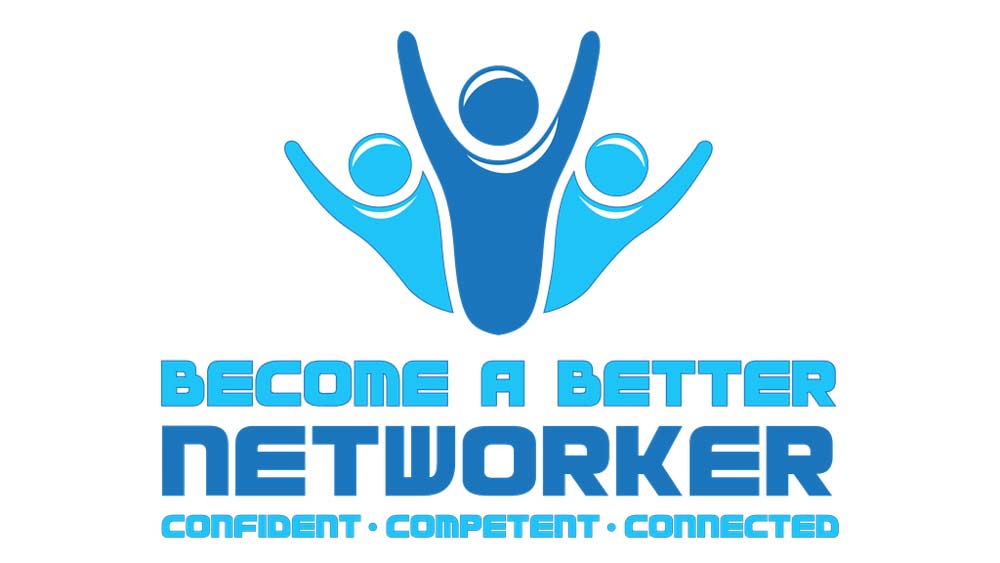 This Meetup is specifically designed for first-timers, newer networkers, and those who are looking to improve their networking skills in a fun, comfortable, and productive environment.
Final Words on Meetup.com
Whether or not you join a Meetup group for business networking is entirely up to you. Being a part of a Meetup group will probably require some time dedication on your part, so your schedule will need to match with the event organizer's. This can be challenging, since not everyone is on the same work schedule (or even time zone). Being a member of a business or networking Meetup group in Columbus, Ohio can have its perks depending on which group you join. So join one or join them all! You may find some benefit in being a member. If not, then you can always start your own Meetup group for your business niche!

By Daclaud Lee,
Project Manager / SEO Consultant at Archmore Business Web