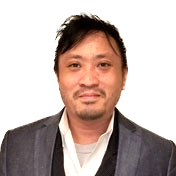 Daclaud Lee
Web Development and SEO
Archmore Business Web
Contact Daclaud Lee for any questions or concerns about your SEO or Web Development project. He is always happy to help!
Contact us for more information.
Our Location
Archmore Business Web
Full-Service Digital Marketing, Web Design and SEO
2nd Floor 309 S State St Westerville, Ohio 43081
Blog Articles
Daclaud Lee is a project manager at Archmore Business Web. His expertise includes SEO, web development and digital marketing. If you would like to learn more about our digital marketing process, then be sure to check out our blog.
January 9, 2023
If you are a startup company, then you need SEO. You're probably are going to be starting off with a limited budget so your chances of ranking well on page 1 of Google right away are pretty much zilch. How can you beat the odds? You can beat them with a good SEO for strategy for your startup!