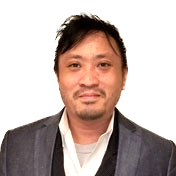 Daclaud Lee
Web Development and SEO
Archmore Business Web
Contact Daclaud Lee for any questions or concerns about your SEO or Web Development project. He is always happy to help!
Contact us for more information.
Our Location
Archmore Business Web
Full-Service Digital Marketing, Web Design and SEO
2nd Floor 309 S State St Westerville, Ohio 43081
Blog Articles
Daclaud Lee is a project manager at Archmore Business Web. His expertise includes SEO, web development and digital marketing. If you would like to learn more about our digital marketing process, then be sure to check out our blog.
February 25, 2022
When you think about search engines, Google is probably the first thing that comes to mind. It's become so ubiquitous that we use its name as a verb. Have you ever heard a friend say he "googled" something? Google has become the world's go-to search engine because they do an excellent job of giving people exactly what they want. Google is the best search engine out there, but there are many others. Here are some other engines you may not have thought of!