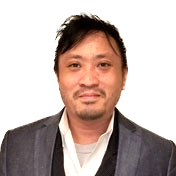 Daclaud Lee
Web Development and SEO
Archmore Business Web
Contact Daclaud Lee for any questions or concerns about your SEO or Web Development project. He is always happy to help!
Contact us for more information.
Our Location
Archmore Business Web
Full-Service Digital Marketing, Web Design and SEO
2nd Floor 309 S State St Westerville, Ohio 43081
Blog Articles
Daclaud Lee is a project manager at Archmore Business Web. His expertise includes SEO, web development and digital marketing. If you would like to learn more about our digital marketing process, then be sure to check out our blog.
February 24, 2021
In a nutshell, a Landing Page is a web page that appears (where you "land on") when you click on a link. This link can be an email link, a blog link, a social media link, a link from an ad, a QR code or an organic search link. A landing page can be any page on your website that you intend for visitors to find. Landing pages are an important aspect of every website and is essential for digital marketing and SEO strategy.