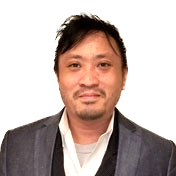 Daclaud Lee
Web Development and SEO
Archmore Business Web
Contact Daclaud Lee for any questions or concerns about your SEO or Web Development project. He is always happy to help!
Contact us for more information.
Our Location
Archmore Business Web
Full-Service Digital Marketing, Web Design and SEO
2nd Floor 309 S State St Westerville, Ohio 43081
Blog Articles
Daclaud Lee is a project manager at Archmore Business Web. His expertise includes SEO, web development and digital marketing. If you would like to learn more about our digital marketing process, then be sure to check out our blog.
May 23, 2023
The Marriage of AI and SEO: Optimizing with Artificial Intelligence By Daclaud Lee, SEO Consultant and AI Prompt Engineer Welcome to the exciting world where cutting-edge technology meets the art of digital marketing. In this age of rapid advancements, it's no surprise that artificial intelligence (AI) has forged a powerful bond with search engine optimization (SEO). This harmonious union has given birth to a new era of intelligent optimization, revolutionizing the way businesses and marketers approach their online presence. Picture this: a world where your website understands your customers better than ever before. A world where search engines can anticipate user intent, delivering personalized and relevant results that leave visitors in awe. This is the world that AI and SEO
[…]