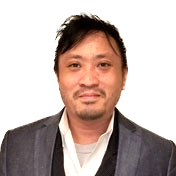 Daclaud Lee
Web Development and SEO
Archmore Business Web
Contact Daclaud Lee for any questions or concerns about your SEO or Web Development project. He is always happy to help!
Contact us for more information.
Our Location
Archmore Business Web
Full-Service Digital Marketing, Web Design and SEO
2nd Floor 309 S State St Westerville, Ohio 43081
Blog Articles
Daclaud Lee is a project manager at Archmore Business Web. His expertise includes SEO, web development and digital marketing. If you would like to learn more about our digital marketing process, then be sure to check out our blog.
October 1, 2022
Happy Halloween, folks and welcome to our newest series: SEO Horror stories. This one is about the consequences of cancel culture and how you need to be politically correct with your content, or else you will get hunted down and cancelled!  The Twitter mob is relentless and they will burn you at the stake if they suspect you are a vampire or a witch (I'm only using these terms facetiously because this is a Halloween SEO horror article).