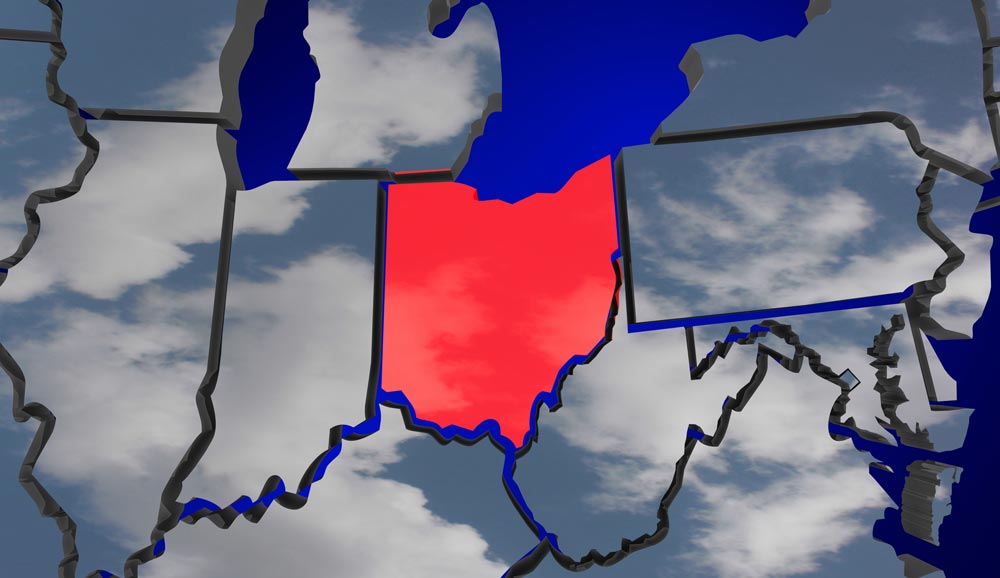 What Fortune 500 Businesses Are Based in Ohio?
By Daclaud Lee, Project Manager / SEO at Archmore Business Web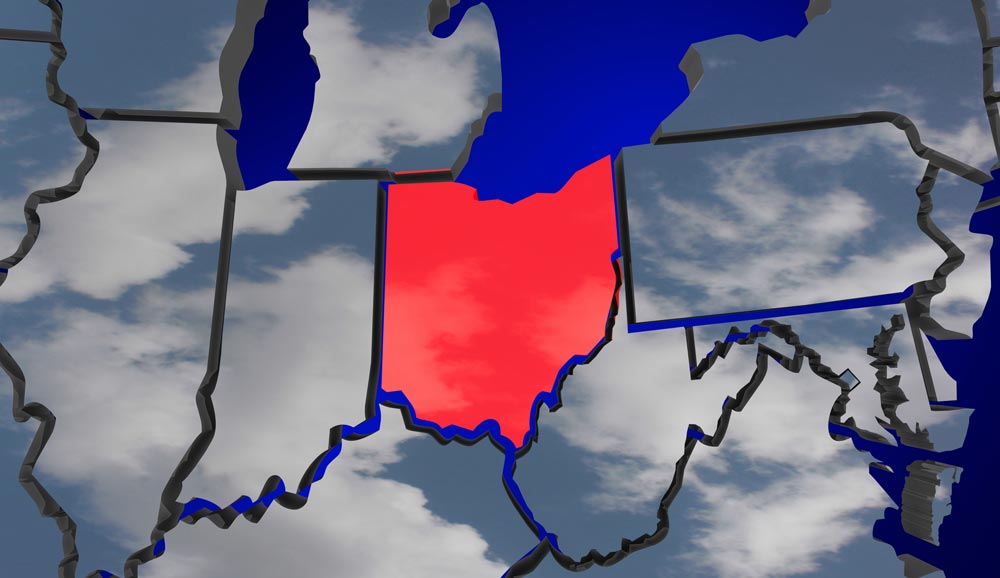 The Fortune 500 is an annual list compiled and published by Fortune magazine that ranks 500 of the largest United States corporations by total revenue for their respective fiscal years. The list includes publicly held companies, along with privately held companies for which revenues are publicly available. I picked out the ones that were from Ohio. Below is a list of many Fortune 500 companies based in Ohio.
Disclaimer: This list was generated 11/09/2021 and is subject to change. We may or may not get around to updating this blog post if there are some drastic changes in the future (like if they move their headquarters or go out business), because we are a Digital Marketing agency and NOT a news outlet.
Akron, Ohio
Goodyear Tire and Rubber
The Goodyear Tire & Rubber Company is one of the largest tire companies in the world. Founded in 1898 by Frank Seiberling, the company has grown to become an international leader in tire production. Goodyear develops innovative technologies for tires and also builds aircraft, space vehicles, car tires, motorcycle tires, crossovers and performance tires under its own brand name. The company employs more than 72,000 individuals worldwide across over 65 countries.
FirstEnergy Corp
FirstEnergy Corp. is an electric utility company headquartered in Akron, OH, with its principal business in the generation, transmission and distribution of electric power. The company's predecessors began in 1886 as the Ohio Edison Company after the merger of The Union Electric Light and Power Company of Akron and Ohio Electric Light & Power Company of Canton. In 1990, Ohio Edison acquired Centerior Energy Corp. In 1992, it changed its name to FirstEnergy Corp., and has since acquired many other companies.
Cincinnati, Ohio
Kroger
The Kroger Company is an American retail company founded in 1883. It is the United States' largest supermarket chain by revenue ($108 billion) and the second-largest grocery retailer in the United States. Kroger is also the third largest retailer in the world behind Walmart, according to Interbrand's Best Global Brands report. Kroger is headquartered in downtown Cincinnati, Ohio.
Procter & Gamble
Procter & Gamble Company designs, manufactures, and sells a wide range of cleaning agents, personal care products, pharmaceuticals, and health-related products. In total, P&G serves approximately 4.7 billion people around the world with its brands, which include: Always, Ambi Pur, Ariel, Bounty, Charmin, Crest, Dawn, Downy, Fairy, Febreze, Gain, Gillette, Head & Shoulders, Lenor, Olay, Oral-B, Pampers, Pantene.
Macy's
As one of the oldest department store in the United States, Macy's boasts over 150 years of retail history. Macy's is an iconic American brand with an extensive collection of design-driven, affordable and fashion-forward apparel and accessories for men, women and kids. The store's roots date back to 1858 when Rowland Hussey Macy founded a dry-goods store in New York City. Now an American icon, Macy's is best known for its annual holiday parade and the largest indoor light show in the world.
Fifth Third Bancorp
Fifth Third Bank is a bank headquartered in Cincinnati, Ohio, at Fifth Third Center. It is the principal subsidiary of Fifth Third Bancorp, a diversified bank holding company. Fifth Third Bank offers a wide variety of traditional banking products and services including checking, savings, CDs, money markets, credit cards, mortgages and home Llans. Fifth Third Bank has over 1,200 branches located in the Midwest region.
Cincinnati Financial
Cincinnati Financial Corporation is headquartered in Cincinnati, Ohio. It is a property and casualty insurance holding company. The Company offers personal, commercial and specialty lines of property and casualty insurance through its subsidiaries that underwrite municipal bonds.The Company's property and casualty insurance operations are conducted through its subsidiaries, which consist of The Cincinnati Insurance Company, The Cincinnati Indemnity Company and The Cincinnati Casualty Company.
Western & Southern Financial Group
Commonly known as Western & Southern, they are a financial services company headquartered in Cincinnati, Ohio. It is a not-for-profit organization and has more than $67.5 billion in assets under management as of March 2017, and currently employs nearly 1,000 associates and staff members across its 16 offices and investment centers located throughout the United States. Western & Southern offers investment banking, risk management, financial advisory, institutional securities brokerage services, retail brokerage services, fixed income broker-dealer services, private equity firm services, asset management, insurance company operations and banking.
Columbus, Ohio
Nationwide Insurance
Nationwide Mutual Insurance Company and affiliated companies, commonly shortened to Nationwide, is a group of large U.S. insurance and financial services companies based in Columbus, OH. They offer more than just insurance, they provide a range of financial products and services including retirement savings accounts, home loans, and a broad array of insurance coverages. Service provided across all 50 states, Puerto Rico, the Virgin Islands, and the District of Columbia.
Bath & Body Works
Bath & Body Works, Inc. is an American specialty retailer of personal care products, home fragrance, and candles. It is a specialty retailer of personal care products and fragrances. Their comprehensive product line includes premium body care, luxurious lotions and creams, attractive gift sets and exclusive home fragrance products in both light and air Diffusers, Fragrance Mists and Candles. It sells its products through various retail distribution channels, including department stores, national grocery chains, stand-alone stores and websites.
Big Lots
Big Lots, Inc. is an American retail company headquartered in Columbus, Ohio with over 1,400 stores in 47 states. Their product lines include: housewares, furniture, toys and other domestic products. Big Lots is known for its low prices and large selection of goods, often either closeout merchandise or overstocked items from major retail chains. Big Lots stores sells brand-name furniture, housewares, toys, seasonal products, electronics, books, apparel, appliances and more.
American Electric Power
American Electric Power (NYSE: AEP) delivers electricity to more than 5 million customers in 11 states. AEP ranks among the nation's largest generators of electricity, owning nearly 38,000 megawatts of generating capacity in the U.S. Headquartered in Columbus, Ohio, AEP's operations are focused on delivering clean, safe, reliable and affordable energy to its customers. AEP ranks among the largest electric utilities in the United States, serves nearly 5 million customers within its 11-state system which extends from New York to Texas and from Michigan to Florida.
Dublin, Ohio
Cardinal Health
Headquartered in Dublin, Ohio, Cardinal Health employs 33,000 colleagues worldwide who serve more than 400 hospital systems, approximately 675,000 physicians and other providers primarily in the outpatient or ambulatory environments. Cardinal Health provides global health care services company providing innovative distribution solutions, complex medical logistics and supply-chain management, and business process outsourcing services to the healthcare industry to meet the critical needs of healthcare providers worldwide. Cardinal Health has operations in more than 40 countries and has 1,600 facilities around the world.
Findlay, Ohio
Marathon Petroleum
Marathon Petroleum Corporation is a large American petroleum refining, marketing, and transportation company that was founded in Findlay, Ohio on February 17, 1887. The company specializes in petroleum refining, marketing, and transportation and has approximately 10,000 Marathon branded fuel stations primarily in the Midwest, New England, the Gulf Coast, the eastern U.S., Hawaii, the Southwestern U.S. and Western Canada. Marathon Petroleum is both the largest refiner in North America. With over 2.5 million barrels per day of refining capacity, it is the largest independent refiner in the United States based on refined product output.
Maumee, Ohio
Dana Incorporated
Based in Maumee, Ohio, Dana's product offering for Light Vehicle includes axles, generally with permanent magnet traction motors for hybrid electric vehicle, full hybrid electric vehicle, full electric vehicle, parallel hybrid electric vehicle , series hybrid electric vehicle, and multiple applications with serial hybrid electric vehicle control schemes; high-strength steel casing or cast aluminum wheels; and power transfer units. Dana also offers complete driveline systems that represent matched combinations of the above-mentioned components, such as the SOFTSERIESTM Driveline System.
Mayfield Village, Ohio
Progressive Insurance
Headquartered in Mayfield Village, Ohio, The Progressive Corporation is an American insurance company, the third largest insurance carrier and the No. 1 commercial auto insurer in the United States. The company was co-founded in 1937 by Jack Green and Joseph M. Lewis. The Progressive Corporation operates principally through its direct insurance operations and its wholly owned subsidiary, The Progressive Casualty Insurance Company (PCI). The company provides automobile, homeowners, motorcycle, boat, personal watercraft, commercial multiple peril (CMP), farmowners multiperil (FMP), pet liability, motorcycle multipolicy, and commercial auto insurance. The Progressive Corporation provides insurance products at both the direct-to-consumer level and through select agents.
Orrville, Ohio
J.M. Smucker
The J. M. Smucker Company, also known as Smucker and Smucker' was founded in 1897. Headquartered in Orrville, Ohio, Smucker's is an American manufacturer of foods including specialty food brands, fruit spreads, shortening, ice cream toppings, fruit snacks, juices and beverages. The company's products are sold in grocery stores throughout the United States, Canada, Mexico, United Kingdom, Ireland, parts of Europe and Australia/New Zealand under various brands.
Perrysburg, Ohio
Owens-Illinois
Commonly known as O-I Glass, Owens-Illinois is one of the world's leading manufacturers of container glass products. It is one of the world's largest manufacturers of glass containers, holding the position of largest manufacturer of glass containers in North America, South America, Asia-Pacific and Europe. O-I's other major business lines are fiberglass insulation products, architectural sheet glass fabrications, building glass products, performance specialty glass products and joint venture investments in China.
Toledo, Ohio
Owens Corning
Owens Corning is an American company founded in 1938, best known for manufacturing glass fibers for insulation. The company was the first to produce fiberglass insulation, and now provides a variety of technologies including continuous filament glass, rigid foam insulation, spray foam insulation, and fiberglass mats as well as a broad portfolio of engineered products to solve thermal problems.
West Chester, Ohio
AK Steel
AK Steel Holding Corporation is a steel producer headquartered in West Chester Township, Butler County, Ohio. The company, which derived its name from Armco and Kawasaki subsidiaries, was founded in 1985 as a merger of Armstrong World Industries and the Ohio-Kentucky division of U.S. Steel Corporation. In 1990, the company acquired Inland Steel Company, followed by Timkin in 1994. In 2007 the company finished converting its steelmaking facilities to minimill steelmaking techniques.
Westlake, Ohio
TravelCenters of America
TravelCenters of America (TA) is the largest publicly traded full-service truck stop and travel center company in the United States with over 430 locations across 44 U.S. states and one Canadian province. The company was founded in 1960 in Corbin, Kentucky, by J. Clarence Hinckley when he purchased two truck stops. TA operates full service centers, convenience stores, and restaurants under the TravelCenters of America, TA, Petro Stopping Centers, TA Express, GOASIS and Quaker Steak & Lube brands.
Are You A Business Owner?
Becoming a Fortune 500 company is no easy task. Many of these companies have conducted decades (some even over a century) of business. Even though your company may not be in the Fortune 500, it doesn't mean you can't get there! If you are a business owner and need a helping hand in developing your digital marketing strategy, then we are here to help! Archmore Business Web is an award winning digital marketing agency based in Ohio and we love working with local Ohio business owners; from small business to enterprise!
Ohio Digital Marketing Agency at Your Service!
At Archmore Business Web, we develop your business the right way! We will build your website site keeping in mind all of the features you need, keeping the costs to a minimum, and keeping it user friendly. Your website is crucial to your brand but no matter what the size of your business, you only have the same size screen as your competitors to validate your business and build consumer confidence. A website should be aesthetically pleasing but above all structurally sound; it must work and it must be affordable. Whatever your business may entail, we work with you to deliver the right online solution.
By Daclaud Lee, Project Manager / SEO Consultant at Archmore Business Web
Daclaud Lee is an SEO Consultant at Archmore Business Web. He is the guy who gets your website found in the search engines. If you need SEO for your website, then contact us today!
Award Winning SEO Consultants serving Ohio!
Award Winning Website Designers serving Ohio!
Find out how Archmore Business Web can help you get MASSIVE traffic to your website!
Book a call with Mike Forrest, CEO of Archmore Business Web
Summary
Article Name
What Fortune 500 Businesses Are Based in Ohio?
Description
The Fortune 500 is an annual list compiled and published by Fortune magazine that ranks 500 of the largest United States corporations by total revenue for their respective fiscal years.
Author