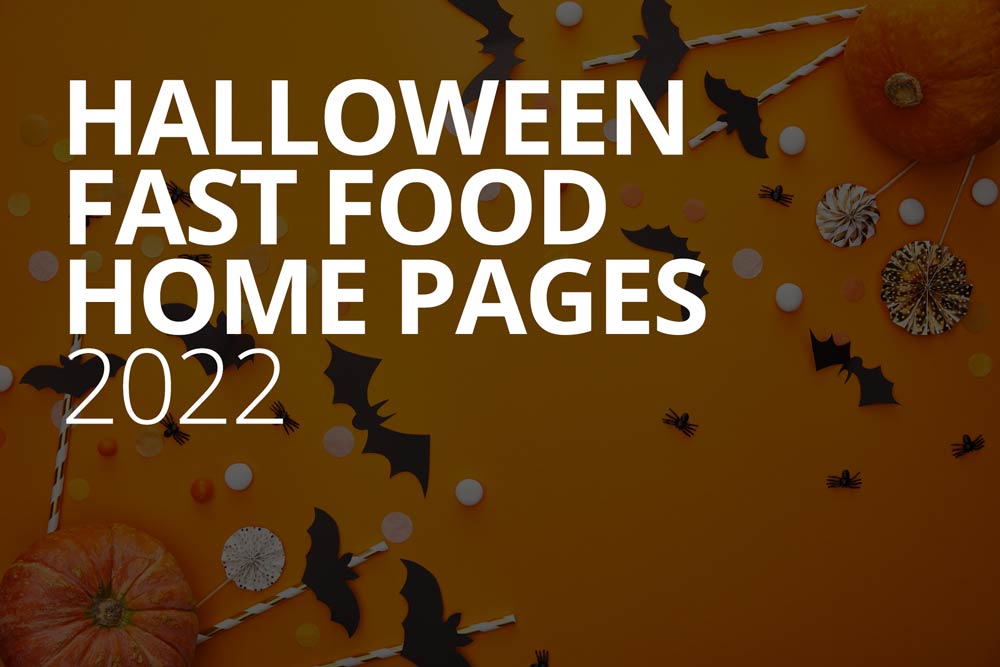 Halloween Fast Food Home Pages | 2022
By Daclaud Lee, Project Manager / SEO Consultant at Archmore Business Web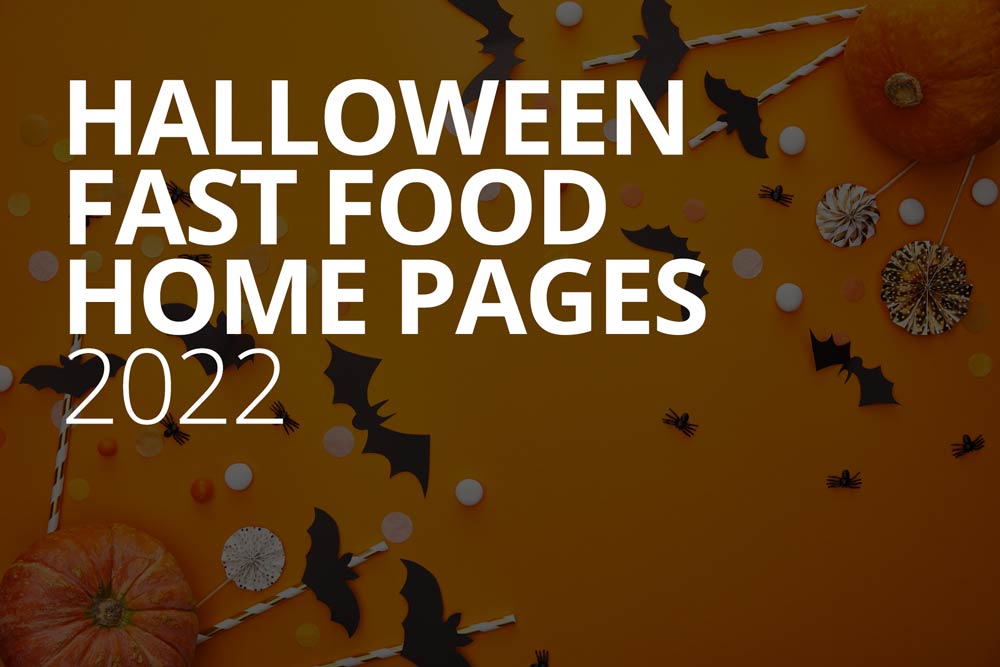 Halloween is one of the most profitable holidays for many retailers. In the fast food industry, however, there are several aspects that differ from traditional shopping and offer entirely new challenges — such as restaurants having to make their home page visually appealing and relevant to customers before producing costumes that reflect the concept of a brand. Families with children are especially in need of healthy options during this time of year, so finding ways to increase sales at these restaurants can be crucial.
McDonald's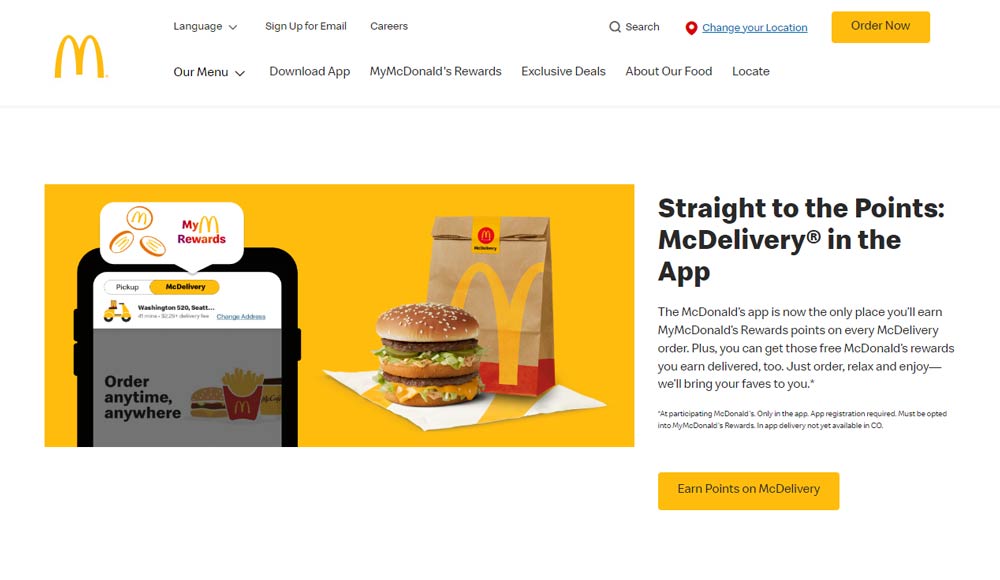 For some reason, McDonalds is very subtle about Halloween. While they did bring back their Boo Buckets in 2022 as a nostalgia promotion that mainly targeted adult millennials, they didn't really incorporate any Halloween themes on their website. As a matter of fact, McDonald's decided to rebrand in the mid 2010's as a more "upscale" and "classy" restaurant, completely ignoring their roots targeting kids and families.
Burger King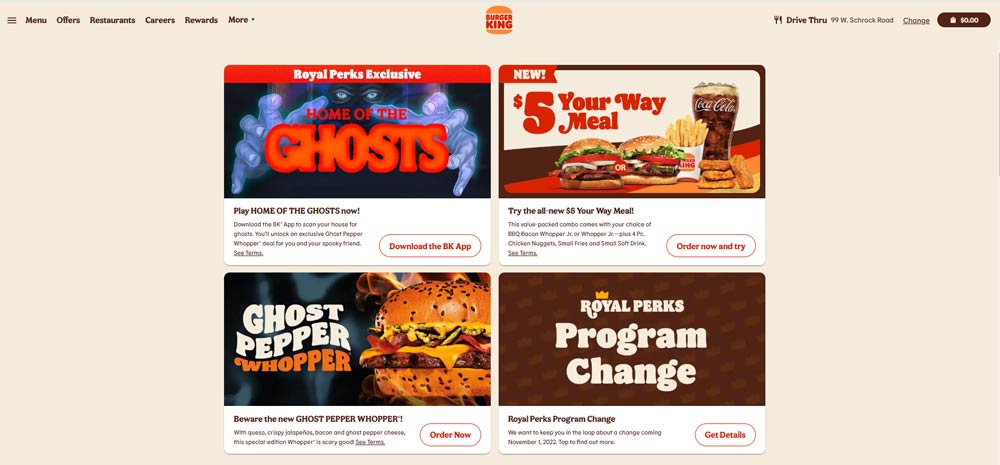 Burger King's Halloween marketing for 2022 was heavily focused on users downloading their app. Have you ever wanted to try a Halloween themed Whopper? In the past, Burger King had previously launched two versions the Nightmare King (one was on a green bun and another on a black bun). Well in 2022, Burger King released the Ghost Pepper Whopper as well as a game where you can win a free Ghost Pepper Whopper using by playing "Home of the Ghosts" on their app.  
Wendy's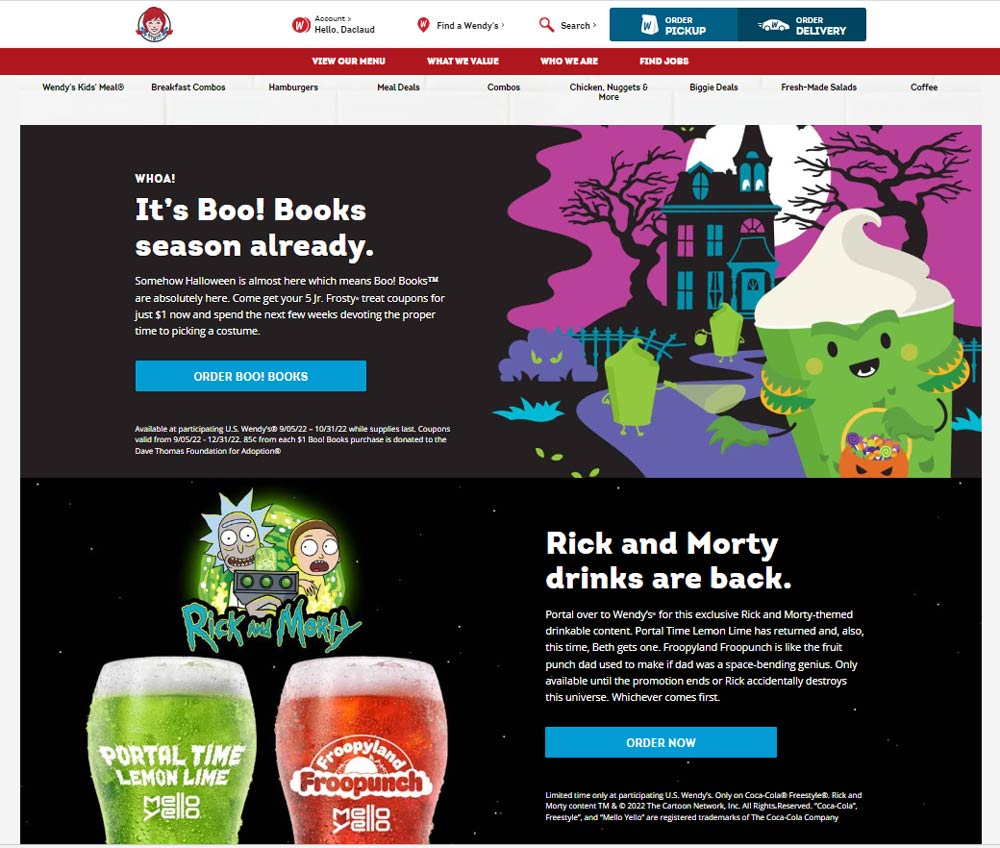 October 2022 will be the start of a great Halloween tradition. Wendy's restaurants in select areas will carry a Boo Book as part of the October campaign for customers to enjoy. The Boo Book is an exclusive product that you can only get during the month of October when you visit your local Wendy's restaurant. The Boo Book contains free frosty coupons and other coupons that can be redeemed at participating restaurants in October 2022.
Swenson's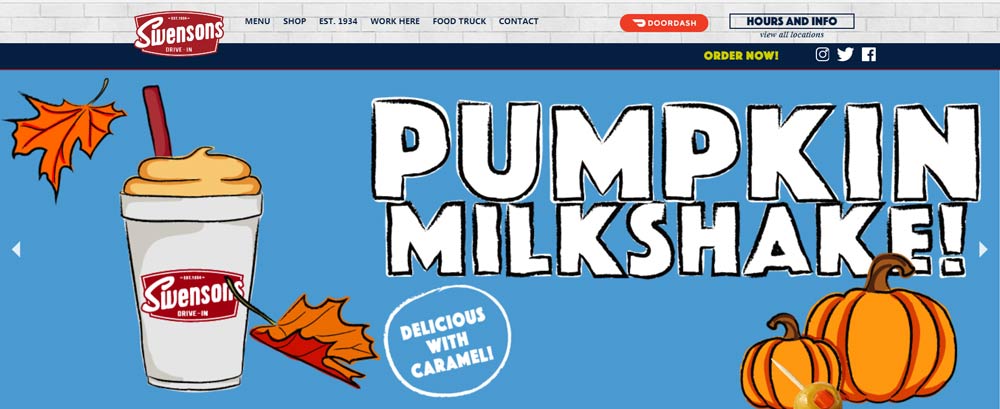 Pumpkin flavors are definitely a Fall favorite! The pumpkin milkshake promotion at Swenson's definitely gives out Fall vibes! Instead of Jack O Lanterns, they incorporate Fall leaves and uncarved pumpkins for 2022. 
Chipotle

If you want a free burrito, then be sure to stop by Chipotle while wearing a costume! The fast casual restaurant has been doing this promotion for more than a decade and it may have contributed to their success as a restaurant. 
Rally's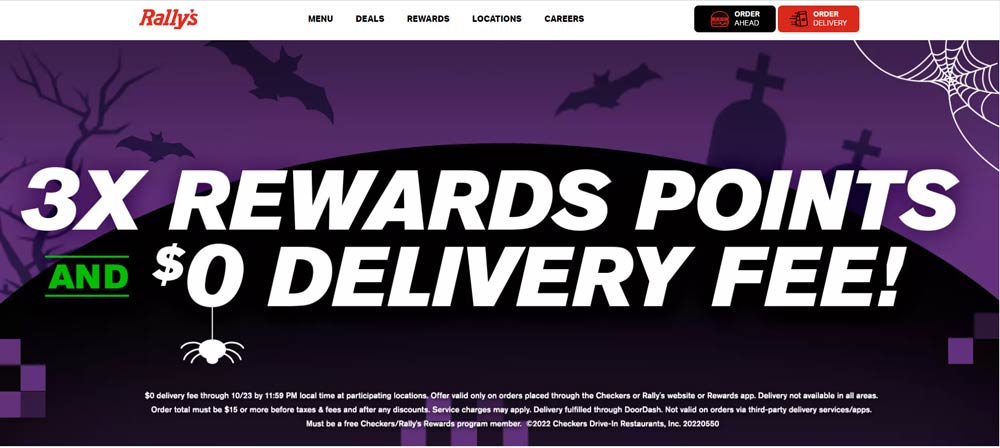 With creepy bats, spider webs and cemetery headstones, Rally's home page is decked out for Halloween! Their main focus was their rewards program, which they seem to be promoting actively in 2022.
Popeyes Chicken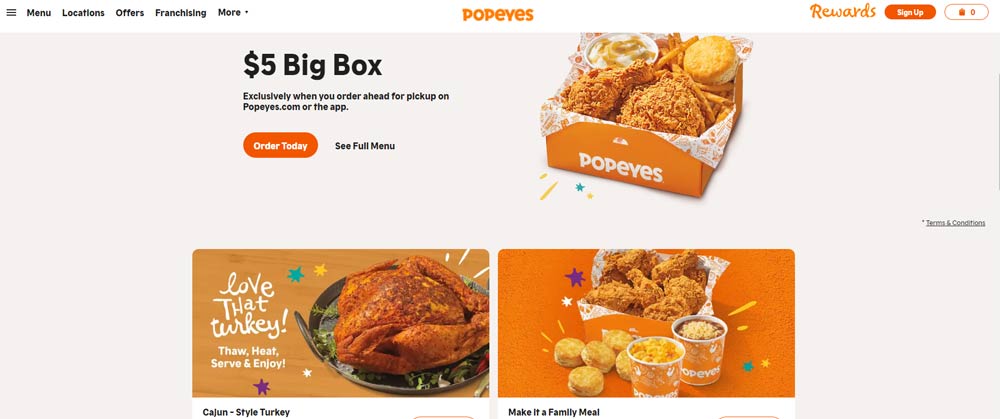 Rather than capitalizing on Halloween, Popeyes Chicken decided to skip the holiday completely and focus on turkey. Maybe they wanted to have a head start on Thanksgiving?
Taco Bell

No Halloween for Taco Bell. Instead of spooky season, they decided to focus on Fall sports.
White Castle

Instead of using Halloween as their main draw, White Castle decided to appeal to the gamer community in 2022 with an Apex Legends deal. Partnering with Monster Energy Drink, White Castle's late hours seem to appeal the type of person who orders Door Dash and doesn't leave the house.  
Chick-fil-A

While their website does not have any Halloween imagery, they do mention catering for Halloween parties. Their tag line includes Trick or Treat, and reminding people that chicken is better than candy.  

By Daclaud Lee, Project Manager and SEO Consultant at Archmore Business Web.
Daclaud is an award winning SEO and digital marketing consultant. He has a Bachelor of Science in Digital Marketing and has been practicing SEO, web development and social media advertising since 2009.
We'll Get You "Monstrous Traffic" To Your Website!
Book a call with Mike Forrest, CEO of Archmore Business Web