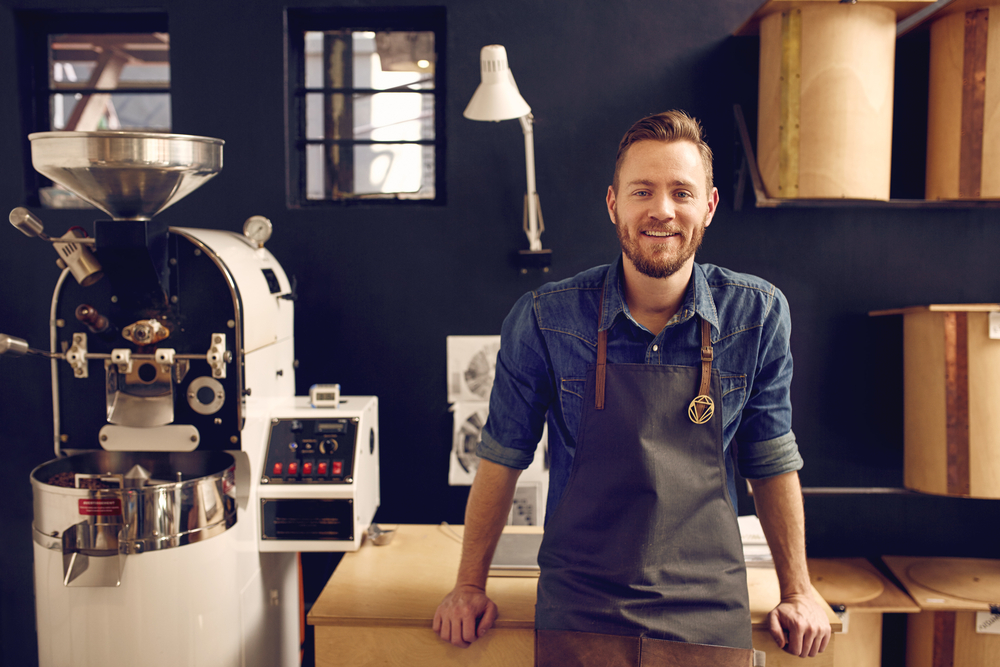 Why SEO is Essential to Service Area Businesses
By Daclaud Lee, SEO and Digital Marketing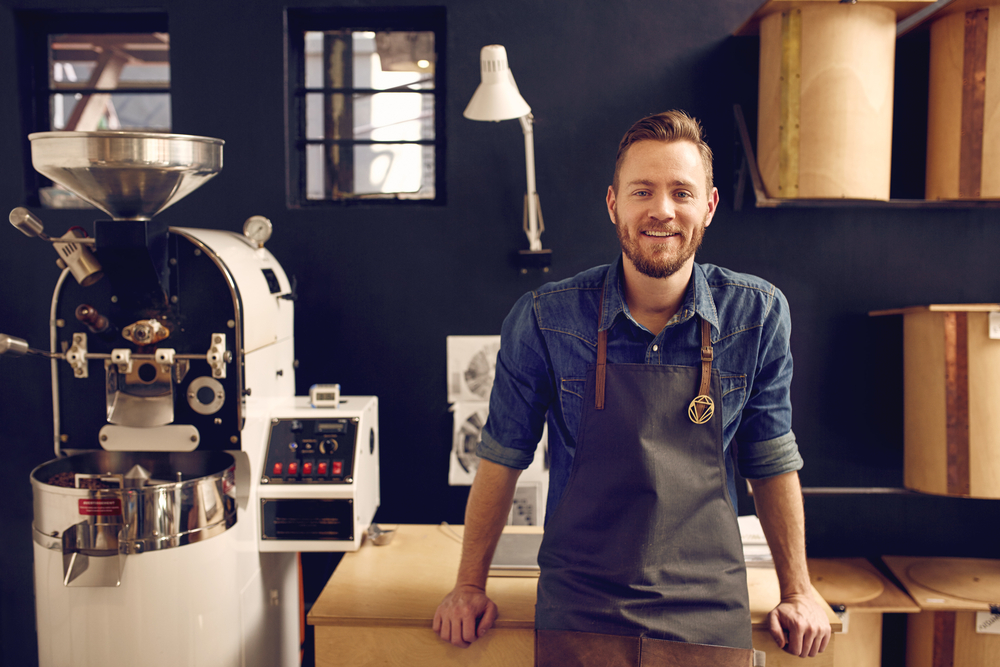 Why do you need SEO for your SAB?
SEO (Search Engine Optimization) is essential for Service Area Business (SAB). If your business serves your customers outside of your physical location, then you are a SAB and therefore, a good SEO strategy will be essential to your business. We explain how you can get your website ranked in the search engines in different geographical areas using keywords.
If you have a website, then you've probably already done all of the basic SEO implementations (if you haven't, then you really should). However, if you don't have time to do it yourself, then you should hire us! Contact us for a free quote and we can do the work for you, while you focus on your business!
Once you have your basic SEO done, you may notice that your website is still not ranking for certain keywords. Or you may have noticed that you are not ranking for keywords in areas outside of your immediate business location (the listing you created on Google My Business). The reason why you aren't ranking is because you need to do more on page SEO for areas outside your business location. This type on on page optimization needs to include the keyword and information about the city or area you want to rank in.
If you are in a highly competitive business, and you feel like you need to expand your business to other areas, then your website could benefit highly from SEO that targets keywords in different cities.
Getting Your Service Area Business Ranked on Google
If you are a service area business, then it is 100% possible to get ranked on page 1 of Google for keywords in different locations. For example, I am searching for "Electrician Dublin, Ohio" and we see an electrician who is not located in Dublin, but serves Dublin appear (this electrician is located in Pickerington, which is a good 30 miles away). This can be done with an area specific landing page.
Realistic vs Unrealistic Expectations of SAB SEO
Everyone wants to rank high in Google Maps. This is 100% possible and the likelihood of it happening is highly dependent upon how close the searcher is to your location. There is no way to "game the system" and get your business ranked in Google Maps if your physical location is further away from your competitors relative to the searcher's location. Google is all about fairness and they had spent decades reworking their algorithms to be fair to businesses who are in the area you are searching for the service for.
Example of how Google Maps Ranking works
For example, if someone is looking for an electrician in Dublin, OH, and you are an electrician that serves Dublin, OH but your physical address is in Pickerington, OH (which is a good 30 miles away give or take), then odds are, your business will probably not get first preference if the searcher is located in Dublin, OH, because Google will prioritize all the electricians in Dublin, OH before they prioritize an electrician that serves Dublin, but is located in Pickerington. This is because the intention of Google Maps is there to give the user driving directions to the nearest and most relevant location based on their location (for example if you are on your smart phone, Google will determine your location based on your GPS coordinates via satellite and if you are on desktop or wifi, Google will base your location off of the IP address of the internet service provider that you are using. Therefore, it is impossible for your business to get ranked high in one area of town when your actual physical location is on the other side of town. However, if your search is conducted close to your side of town, then chances are higher it will appear within the maps area the closer the distance the user made the search.
Exceptions to the Rule
Let's say for example you run a Witchcraft Store (I used this example because it is a very niche market and there are very few businesses of this type) and your store is located in Clintonville or Worthington, Ohio and there the searcher wanted to find a witchcraft store in Dublin, Ohio; well, if there are no known witchcraft stores in Dublin, Ohio, then your the nearest store of that type will get ranked for that search (witchcraft Dublin, OH), because there are no stores of that type in Dublin. However, if you are a pizza restaurant that delivers all over Columbus, then you may be out of luck since Google's algorithms will prioritize local pizza restaurants based on proximity before they will prioritize yours. However, it is still possible to rank in the Organic Search area of the search engine. So basically getting ranked in Google Maps is all about proximity and there is nothing you can really do about it if you are far away.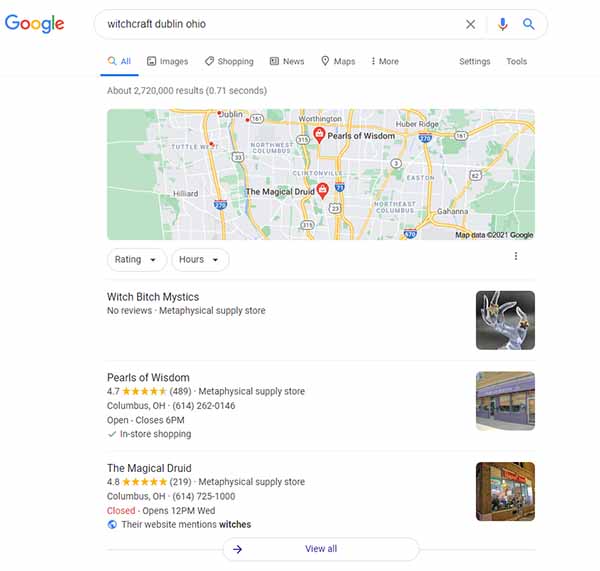 What is a Service Area Business?
Your business is considered a service area business (SAB) if you don't rely on a set location to serve your customers. If your business also serves customers in other parts of the country or even the world, then you are also considered a service area business (SAB). An exception to this is an e-Commerce store that ship out goods or even digital goods to customers at different locations. So, if you are an e-Commerce store, then your business does not fall into the SAB (service area business) category, so SEO for service area businesses may not apply to your website. However, if your business contains a mix of e-Commerce sales and services that you deliver to your customers, then SEO tactics for SAB (service area business) will work for you. For example, Best Buy is a brick and mortal retail and e-Commerce business, but their Geek Squad division is certainly considered a service area business (SAB).
Examples of service area businesses (SAB) that serves customers remotely:
Website Development / Design (that's what we do!)
Digital Marketing / SEO (also stuff we do!)
Graphic Designer (more stuff we do)
Accountant
Attorney
Consultant
Remote Tutor /Teacher
IT Services
Writer / Editing Services
Engineering
Customer Service
Project / Program Management
Account Manager / Account Executive
Recruiter / Recruiting Agency
Medical Coding
If you are unsure whether or not your business is a remote service area business, then just ask yourself: does your business rely on your physical location to serve customers? If not, then your business is considered a remote service area business.
Examples of service area businesses (SAB) that serve customers at their location include but are not limited to:
Catering / Food Delivery
Electrician
Carpet Cleaner
Mobile Dog Grooming
Mobile Barber / Hair Stylist
Appliance Repair
HVAC Repair
Plumber
Handyman
Maid Service
Tutoring
Security Installer
Lawn Care Specialist
Landscaping
Insurance Salesman
Transportation and Delivery Services
If you are unsure whether or not your business is a service area business, then ask yourself, do you serve customers outside your physical location? If yes, then your business is considered a service area business (SAB)!

By Daclaud Lee, SEO and Digital Marketing at Archmore Business Web

Do you need help getting more business? We have the solution!
Speak with Mike Forrest, CEO of Archmore Business Web
Check out the rest of the Archmore blog!