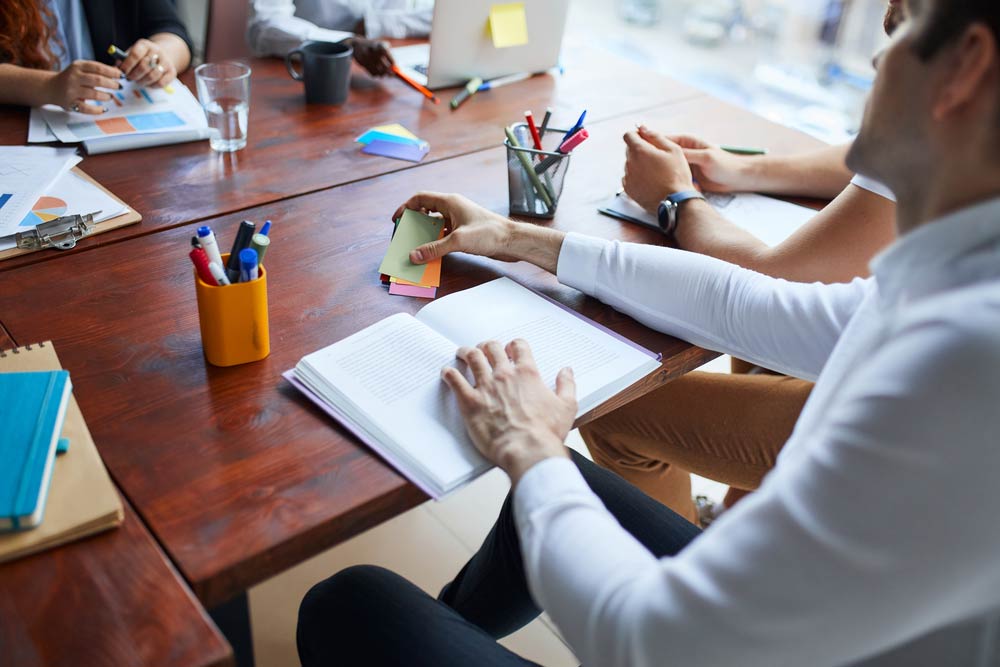 Business Associations in Dayton, Ohio
By Daclaud Lee, Project Manager / SEO at Archmore Business Web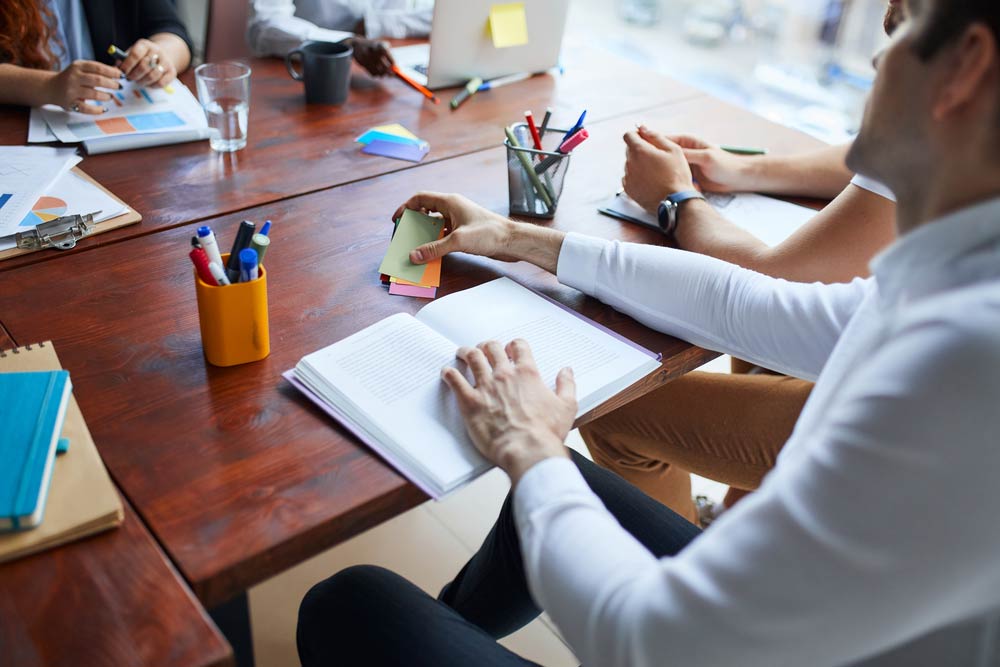 *disclaimer: we do not endorse or have business relationhips with any of the organizations featured within this article. This is just a compiled list of different organizations that can be found in Dayton, Ohio. All of the information presented here is entirely objective and whether or not you join one is entirely up to you.
What Can a Dayton, Ohio Business Association do for You?
Business associations in Dayton, Ohio are membership organizations designed to promote Dayton Ohio area business interests of their members. These associations typically perform activities that would be unduly costly or time-consuming for an individual company to perform by itself, including lobbying, information gathering, research, and setting industry standards. Business associations in Dayton Ohio can include spokespeople that will help businesses establish a strong and unified presence and effectively protect their shared interests. Leading business associations in the Dayton, Ohio include The Dayton Chambers of Commerce among others. I have compiled a list below of all the local Dayton area business associations that can help a new startup business or an existing business in Dayton.
Starting a New Business in Dayton, Ohio?
You have the option to join a business association in Dayton, but you also have the option of digital marketing! Archmore Business Web is a digital marketing agency that serves Dayton, Ohio. We are award winning website designers for Dayton, Ohio. We do it all from start to finish. Your website is crucial to your brand but no matter what the size of your business, you only have the same size screen as your competitors to validate your business and build consumer confidence. A website should be aesthetically pleasing but above all structurally sound; it must work and it must be affordable. Whatever your business may entail, we work with you to deliver the right internet solution.
Get Digital Marketing and SEO For Your Business!
Are you a business in Dayton, Ohio? If so, then we can help get you the traffic and business you need! We offer digital marketing services and Search Engine Optimization services to get your website found! As the best SEO company in Dayton, Ohio, Archmore Business Web has a proven track record for sucess! Whether or not you join a business association in Dayton, you can still contact us by filling out our contact form to get a free quote and SEO report for your business in Dayton, Ohio! We know that business can be tough, but our team can get you more more customers!
Website and Graphic Design For Your Business!
As small business consultants, we offer high quality website design and graphic design services that will help you convert new sales! Let us help you build your brand! Call now talk to one of our digital marketing experts today! (614) 568-7500.
A List of Business Associations in Dayton, OH
This is a partial list of the many Business Associations in Dayton, Ohio. If you are interested in being included on this list, then send us a message. You must specify that you want to be included in the Dayton, Ohio business association list.
eWomenNetwork
Through the philosophy of abundance, we consciously and intentionally look for ways to share information, leads, contacts, and business. Yes, eWomenNetwork represents a heart-centered approach which honors how women connect, collaborate and create with each other. Our philosophy is "give first, share always" and this approach is the core of our membership culture. Click here to get a free woman owned business logo for your Dayton, Ohio business.
Dayton Area Chamber of Commerce
The Dayton Area Chamber of Commerce is the largest business organization in the Dayton, Ohio region. It is a business association in Dayton serving 2,200 business members in nine counties. We are a trade association of businesses, professionals and individuals focused on three core competency areas: government advocacy, economic development and member services.
SCORE Mentors Dayton
Dayton SCORE Mentors Provides Small Business Training and Mentoring. High quality business advice and training are provided to small businesses from certified Dayton SCORE mentors. As a business association in Dayton, SCORE provides business services in one-on-one meetings and workshops designed to meet the needs of start-up and existing small businesses.
Dayton Hispanic Chamber of Commerce
The Mission of the Dayton Hispanic Chamber of Commerce is to promote economic development through growth of Hispanic business and the Hispanic market. The Dayton Hispanic Chamber strives to provide opportunities for you and your business through networking, advocacy and education. Dayton Hispanic Chamber of Commerce is a business association in Dayton that helps the community understand how each company contributes to the economic growth and social development in the Greater Dayton Area.
Dayton Bar Association
An association for Lawyers. Dayton Bar Association's mission is to enhance member professional standards of excellence. Collaboration among the Bench and Bar, and the successful practice of law and personal well-being of our members. This business association in Dayton, Ohio is only for attorneys.
DRMA - Dayton Region Manufacturers Association
The Dayton Region Manufacturers Association (DRMA) is the voice for our region's manufacturing industry. DRMA is a catalyst of innovation, a builder of partnerships, and a champion for education to keep manufacturing in the Dayton region moving forward. Throughout its history, DRMA has helped preserve the vitality of the region's manufacturing base by fostering cooperation and competition and by adapting to a continually evolving marketplace. As a business association in Dayton Ohio, DRMA builds on its proud tradition and embraces today's challenges as opportunities for growth that will partner with manufacturers into the future.
Dayton BOMA
Dayton BOMA was founded in 1907, the Building Owners and Managers Association (BOMA) International is a federation of U.S. local associations and global affiliates. The leading trade association for commercial real estate professionals for more than 100 years, it represents the owners, managers, service providers and other property professionals of all commercial building types, including office, industrial, medical, corporate and mixed-use. BOMA International is the partner individuals in the commercial real estate industry choose to maximize value for their careers, organizations and assets.
Dayton Development Coalition
Being a business business association in Dayton OH, the DDC helps companies grow! The Dayton Region specializes in scientific breakthroughs that work their way into the everyday fabric of our world. Every time you board an airplane, start your car, or pop open a can of craft beer, you connect to the Dayton Region's culture of innovation. We dream big, then we find a way to make that dream come alive. The DDC once built it from wood and fabric; today we build it from advanced composites and carbon fiber. We create a network of fiber and data like no other in the world.
Why Join a Business Association in Dayton, OH?
A business association in Dayton, Ohio provides its members with opportunities to network and share information as well as resources. Joining a business association provides a new business owner with contact information for other local businesses, speeding up the process of integrating into the community. By joining a business association in Dayton, Ohio, you can create new relationships and build a sense of trust within the community.
Get Additional Help With Digital Marketing!
We work with and support local businesses in Dayton, Ohio! Regardless of what your business is, don't be hesitant to contact us and start getting noticed! We are here to help you push past your competitors and continue growing as a business. Give us a call or send us a message today!

By Daclaud Lee, Project Manager / SEO at Archmore Business Web

Find out how Archmore Business Web can help you get MASSIVE traffic to your website!
Book a call with Mike Forrest, CEO of Archmore Business Web
Check out the rest of the Archmore blog!