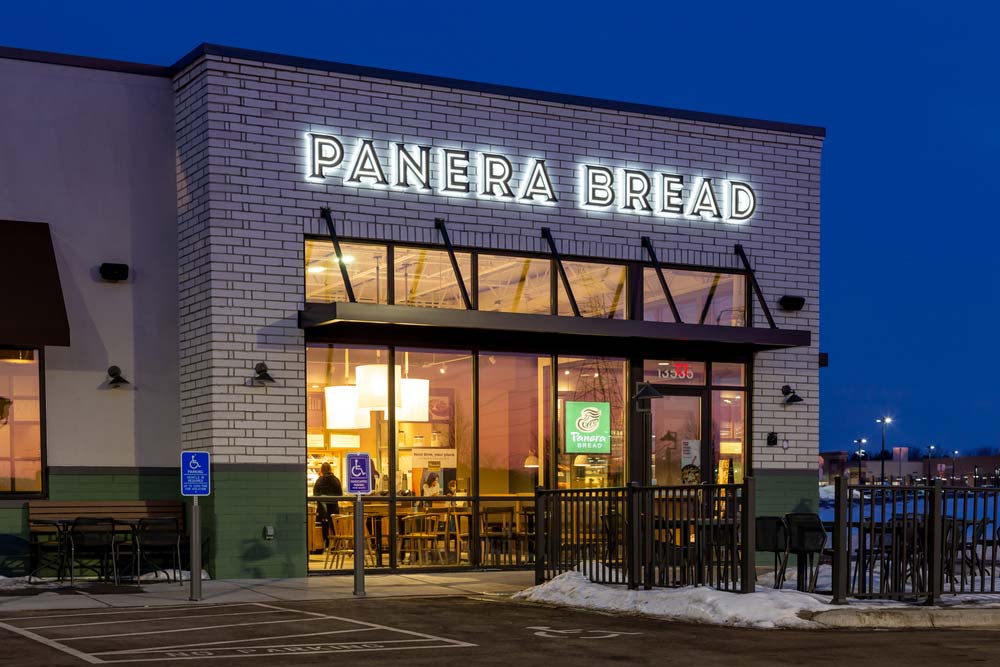 I Just Joined Panera's Unlimited Sip Club
By Daclaud Lee, Project Manager / SEO Consultant at Archmore Business Web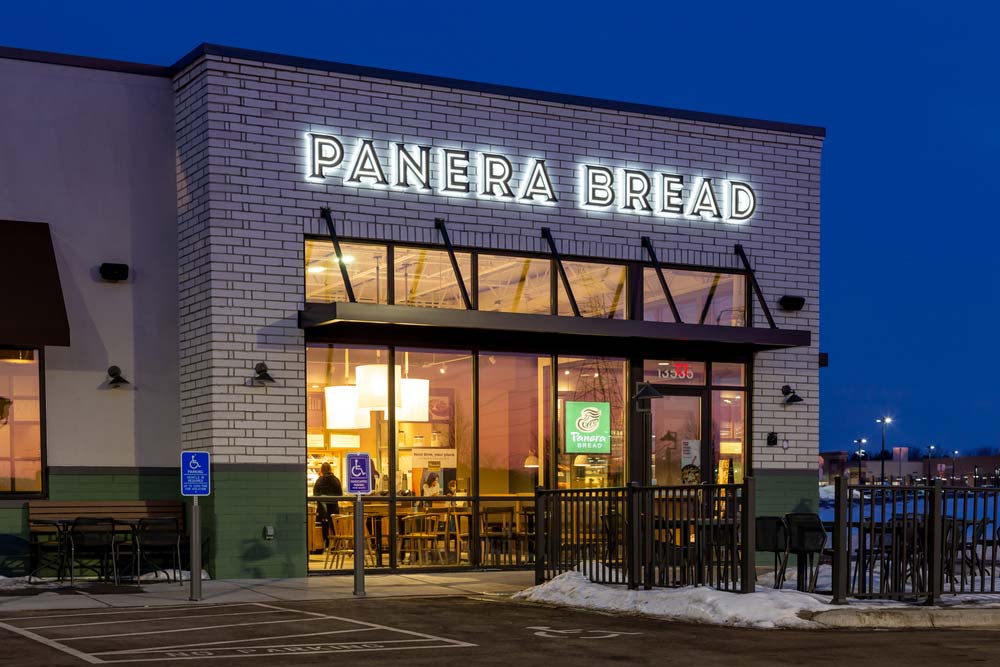 What's better than doing SEO for a coffee shop? Drinking coffee while I do it! Panera's Unlimited Sip Club, helps me with that. While we have a Keurig coffee machine at the office and I also have a personal coffee maker at my desk, I prefer Panera's coffee. All I have to do is walk three blocks from my office, grab my coffee and walk back. It's something I do on my break and it only takes 15 minutes out of my day.
Disclaimer:I want to make this clear. This article was written simply as an OPINION piece and Panera is NOT paying me to write this article, nor am I part of some affiliate program, nor are they even a client of ours. I even paid for the sip club out of pocket, so they are not bribing me in any way. That being said, I am mainly writing this because from a marketing point of view, because it's absolute genius!
If you drink coffee or tea, then you should join Panera's Unlimited Sip Club too! I just joined Panera Bread's unlimited sip club on September 18, 2022 because I received an email from them stating that I would get one month free. I figured why not and gave them my credit card number for a subscription...
Is Panera's Unlimited Sip Club Worth it?
Hell yeah it is! A cup of coffee is normally around $3-4 and you are paying 11.99 a month. I'm not even a math guy and I can see the value in it! I can get just about any beverage I want (exceptions apply) from any Panera store anytime I want for a monthly subscription fee of $11.99! It's a great deal, especially since I don't have to hassle with making my own drink in the morning when traveling to meetings or the office. Therefore, it saves me a ton of money every day I visit, so why not?
Get a Discount if You Pay in Advance for 1 Year 
I paid in $120 advance for the whole year and received a discount, so that's basically $10 a month. Do I have any regrets pre-paying for a one year membership? No, because and the unlimited sip club is totally awesome and I definitely get my money's worth. I go there at least 5 times a week, so that's a lot of savings! 
With the sip club, you can usually bypass the hassle of asking an employee for a cup by simply picking up your cup at the pick up station. Some stores even leave a bunch of cups and a kiosk out front so unlimited sip club members can just pick one up without even talking to an employee. Many customers will not face this issue when it comes to this program because some stores may not adopt this practice and they might just leave your cup at the pick up station. In most stores, you don't have to really deal with the hassle of asking an employee for a cup, but there are still stores like that out there.
Save Money and Get Unlimited Drinks at Panera!
Panera's unlimited sip club allows members to get as much coffee and beverages as you want. Considering the average price of a cup of coffee is $3-5, this is absolutely worth it! I can say with absolute conviction that this is one of the best values in the world of coffee! This is one deal that I see absolutely no flaws in!
When Did Panera Launch The Unlimited Sip Club?
According to Fox News, Panera's Coffee Club launched in February 2020 and quickly gained popularity with its range of monthly subscriptions. The initial Coffee Club cost $8.99 for three cups per month, which included a cup of coffee or espresso beverage and a pastry or snack. By the end of 2021, the Coffee Club had grown to 600,000 subscribers, of which 300,000 were paying (most new members receive free membership for the first three months and then are charged).
Here's a video I found with an interview with the current CEO of Panera who decided on implementing the unlimited sip club. For $10.99 a month, you get as many drinks as you want! The reason why they implemented this program is because they know their customers will also be ordering food too.
* As of September 2022, the unlimited sip club allows you one drink and unlimited refills of that drink every 2 hours, but this could change if you are reading this article past the date of publication. 
How Does Panera Bread's Unlimited Sip Club Work?
The Sip Club membership is intended to be easy. You can log onto the app, select your drink and make your order. If you don't have your phone with you, no worries! Nobody will check to make sure that you have the subscription.
Download the Panera Bread App
Open The App
Select Start New Order
Select Rapid Pick Up
Select The Panera Nearest You
Choose Your Method of Pickup and Time
Select Beverages
Choose From Regular or Charged Lemonades, Coffee, Teas or Fountain Drinks
Add to Order
Click on Shopping Bag
Hit Continue
Subscription Based = Recurring Revenue For Panera
Not just unlimited coffee and drinks for you, but Panera's Sip Club is a great idea for business. They get paid whether you use it or not. This works out for them because (I think) for the most part, Panera throws away their coffees, teas and lemonades at the end of the day anyways. So in order to prevent waste and give them recurring revenues, they have created an unlimited sip club that allows customers to refill on anything off of the menu.
Having a pay-as-you-go model works for coffee shops and restaurants, but Panera's unlimited sip club gives its restaurants a sustainable, recurring revenue. This strategy is set up to generate extra sales, with the potential for increased guest counts and increased average check size as well.
Possible Problems with The Unlimited Sip Club
Of course, customer theft is always an issue. However, I still believe that Panera makes its money back because a cup of coffee really has a high profit margin and they can't reheat and reuse old coffee the next day anyways. The main loss of profits could potentially come from the Charged Lemonades, juice teas and fountain drinks, although I assume it is not that much of a loss since it takes a special type of person to actually sit there all day and drink fountain beverages until they can't possibly drink anymore.  Also, a large charged lemonade has over 400+ calories (a 12 ounce soda has over 120+ calories), so it would be super unhealthy for a person to drink more than one of these beverages a day.  
Even Panera says it themselves in an interview with Business Insider, that customers are stealing drinks, but they don't suffer much of a loss. Not that I am advocating stealing, I personally think the people who steal are scumbags, and I think Panera should at least have the customer verify by opening up their phone or giving their phone number. However, I could potentially see a Karen causing a scene about having to do this. So I guess it's best that they don't check if they don't want their employees to be blasted on Tik Tok for just doing their jobs. And yes, I know, I am probably going to offend a lot of thieves and Karens just by writing this, but someone has to say it.  
No Need To Feel Guilty!
It can seem wrong to just walk into a Panera without talking to anyone and just grabbing a cup and filling it up, but it's not. It's probably hard for Panera to take a loss on this since coffee has a relatively good profit margin.
It's part of the deal and you are paying for it. My guess is that they throw out the coffee and tea at the end of the night, so they would have to deal with some kind of loss anyways. So why not allow customers to enjoy it? 
The Employees do not require you to whip out your phone and prove that you are a member of the unlimited sip club. As a matter of fact (at least in my experience), they won't even question your presence there.
I have personally used my unlimited sip club as much as 1-3 times a day. I usually go into my local Panera in the morning for a hot cup of coffee. Once during my lunch break and a third time right after work to pick up another drink. 
Sometimes I may even grab a beverage (a zero calorie bubbly lime soda) in the late evening right before they close. 
Why I Think The Unlimited Sip Club is a Great Idea
The beverages at Panera have a really low profit margin and for health and sanitary reasons, they need to be discarded either at the end of each day or frequently. If Panera has to discard the beverages, then they might as well just allow customers to drink as much as they want in order to limit waste. The sip club gives Panera a recurring revenue stream and the customer can get unlimited refills and beverages. Therefore it's a win / win situation. 
Why I Recommend Panera's Unlimited Sip Club
Considering the average coffee at Panera Bread is $3, you really only need to go three or four times to get your money's worth. On every visit after that, you're going to be getting an awesome deal! From the fourth visit onward, it's pure savings!

By Daclaud Lee, Project Manager and SEO Consultant at Archmore Business Web. 
Daclaud is an award winning SEO and digital marketing consultant. He has a Bachelor of Science in Digital Marketing and has been practicing SEO, web development and social media advertising since 2009. As a former restaurant and bar owner, Daclaud has a deep understanding the every day challenges and routines of the food and beverage industry. 
Do you own a restaurant or bar? Find out how Archmore Business Web can help you get you MORE customers!
Book a call with Mike Forrest, CEO of Archmore Business Web