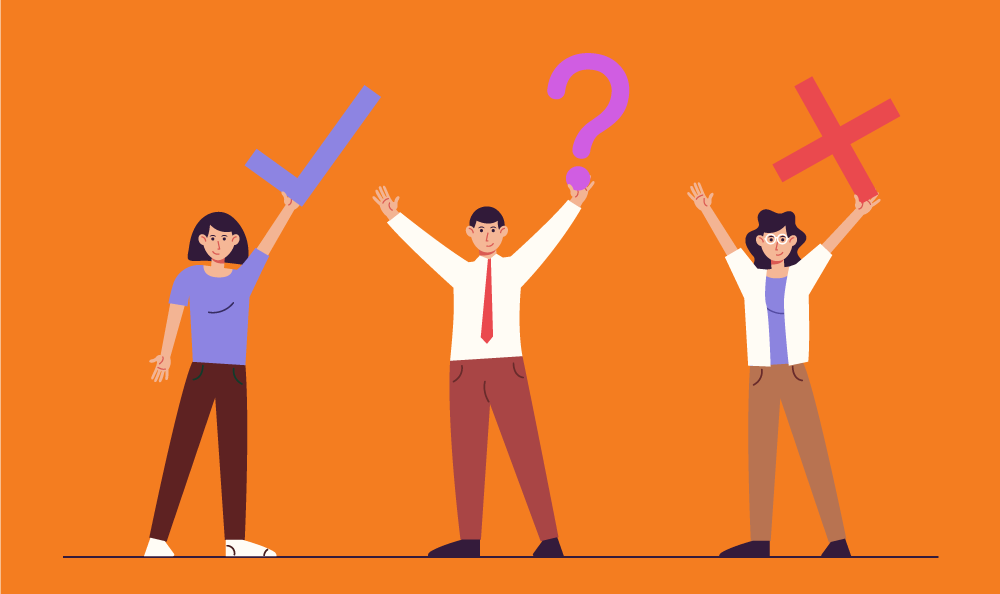 Online Reputation Management Strategies
By Daclaud Lee, Project Manager / SEO Consultant at Archmore Business Web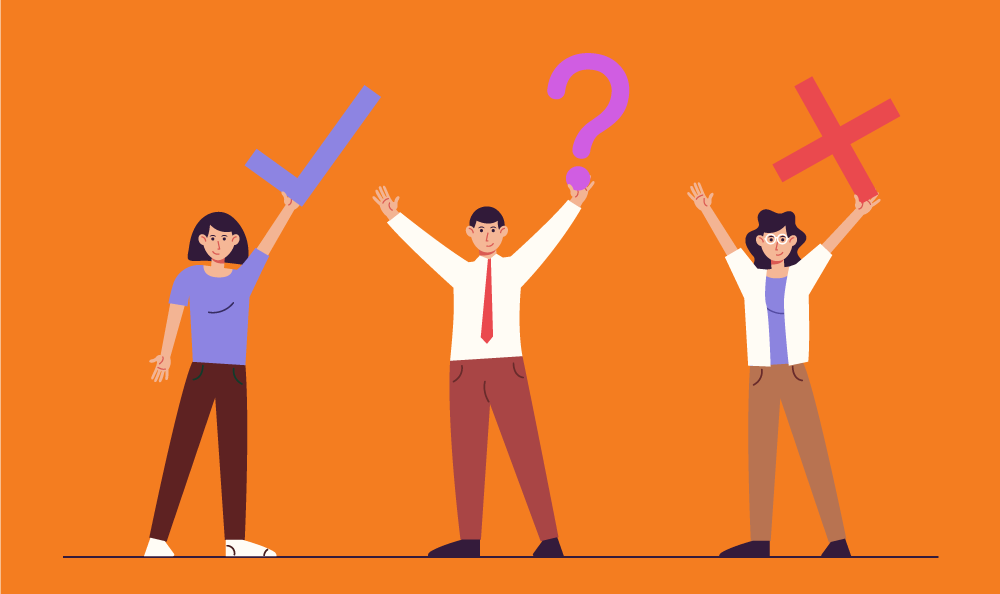 Online reputation management is a process that many businesses, brands and even individuals employ to manage their online reputations. When mistakes made by employees or brand mishaps occur, it's important that they are addressed effectively. The goal of ORM is to minimize any negative impact of these incidents in the online world. When done correctly, online reputation management can protect your brand's image and trustworthiness.
There are many strategies to deal with online reputation management. For example, if your brand is active on social media and you have a web presence, then you're probably using online reputation management strategies to influence the perception of your brand online. We will go through many of these online reputation management strategies within this article.
What Is Online Reputation Management?
Online Reputation Management is the means by which businesses can improve how potential customers perceive their brand and sites. More than a marketing effort, it's an essential part of the customer journey that provides a way to grow your brand while retaining existing customers.
Reputation management is the process of proactively managing what the public thinks about you, your products, and your business. There are two types of reputation management: proactive and reactive. Proactive management includes things like regularly responding to comments, interacting with your customers on social media, and employing real-time customer service. Reactive reputation management looks to address any existing issues with your customers before they can become bigger problems that harm your brand.
Why Reputation Management Is Essential for Your Business
Your reputation can make or break your business. If a customer has a bad experience with your product or service, you can be sure that he or she will tell people about it, negatively impacting your business. This is why you need to monitor it, accept the feedback (as long as it is constructive and not a personal attack), and deal with it appropriately.
There have been many situations where a business' reputation was severely damaged, and they didn't do anything about it. Most of the time people don't realize what damage it can do. It's crucial that you know everything about your reputation on the web, good or bad. If you have a positive reputation, you'll be able to keep it and enjoy the benefits. The same goes for negative reputations; as long as you take care of them, you don't have anything to worry about.
Even Chipotle recovered from disastrous food born bacterial outbreaks where their customers got sick. 
What Can I Do To Control My Online Reputation?
There are many things you can do to control your online reputation. Here are just a few examples. This list is by far complete, but the essential strategies will be covered. Every business is unique and you may need more for your online reputation management or you might get away with less. 
Take Control Of Your Business Listings
Expand Your Social Media Presence
Make Sure Your Website Ranks in Search Engines
Never Stop Blogging
Mitigate Negative Feedback
Respond to Negative Reviews
Improve Your Local or National Media Presence
Community Relations and PR
Establish a Relationship With Your Customers / Clients
Take Control of Your Business Listings
The first step you can take in online reputation management is to take control over your business listings. These listings include profiles on Google, Bing, and even third party sites like Yelp, Angi and Expertise. By taking claiming these profiles, you can maintain full control over the way your business is represented on these sites.
Your Google Business Profile is almost as essential as your website when it comes to reputation management. Often times, this will be the first thing your customers see when they are searching for your business on Google's search engine. Therefore, you need to make sure that you have claimed your profile, so you can optimize it in a way that depicts your brand the way you want the world to see it. 
Expand Your Social Media Brand Presence
The second thing you can do to ensure that your reputation management is as flawless as it can be is to claim as many social media profiles as you can for your business. If you don't already have one, then we would recommend starting with Facebook, Instagram, Twitter and Linkedin. If your business can produce video, then you can also create a YouTube and TikTok channel.
By claiming social media sites, you can often suppress negative news articles from media sites. This is all part of the SEO process. The more you websites you control for your brand, the less likely any negative news will appear within the search results. You can easily obtain 55 free social media links if you put in a few days of work.
Never Stop Blogging
If you are a business, then you probably have a website. Instead of just leaving your website out there to collect dust, make use of it by blogging about relevant changes in your business or brand. By blogging, you can show your customers that your brand has authority and that you are the expert behind your product or service. Maintaining a blog can also allow customers to hear your side of the story if you do encounter some bad press. 
Prevent Negative Reviews
The best way to maintain a good reputation is to prevent negative reviews about your business. You can do this by ensuring that you provide a solid product or service, but realistically, not everyone has the same expectations. The best way to prevent a negative review is to address the problem before it becomes public. You can do this, by offering the customer a chance to give you personal feedback via email rather than public feedback on a review site. 
If you can successfully handle a bad customer before they get worse, then you may be able to prevent them from going on an online rant or tirade about your brand. The last thing any business wants is to see a 1 star review pop up. The best way to mitigate it is with prevention. 
Respond To Negative Reviews
So you've failed to prevent a negative review. You did all in your power to make the customer happy, but that person just had a bone to pick with you, or maybe they were just so miserable with their lives that they just couldn't let go of a grudge. Maybe they just hate your brand just for being what it is. There is no rhyme or reason sometimes. This is unfortunate, buy enemies and haters are just going to be a fact of life of every business or organization. As long as you are doing something with your business, there will be an opposition. 
You can't stop everyone from posting a negative review, but you can respond to them (which is why you should have already claimed every business listing and social media profile for your business). By responding to negative comments, you can protect your online reputation by giving your side of the story. As long as you have a better ratio of positive to negative reviews, then your reputation won't suffer. Customers understand that no one is perfect and some customers may even be wary about a company that only has all 5 star reviews. 
Improve Your Local or National Media Presence
Press releases are an important part of any online reputation management strategy. You can use press releases to promote your business or person, announce a new product or service, and much more. By creating a positive relationship with the media, you can gain additional credibility to increase sales and online exposure. Not only that, but you can also potentially get a local backlink from these media sites.
Community Relations and PR
Another good strategy to promote your online reputation is to make use of community and public relations. By networking with other business owners and members of community, you can promote your brand's reputation locally.  You can do this by reaching out to business associations, schools, non profits as well as local events such as festivals and trade shows.
Establish a Relationship With Your Customers / Clients
Customer service has always been number one for any type of business. You don't need to be best buddies with your customers, but you do need to let them know that you are there for them. If they have a complaint, then you should address it (as long as it is within reason to do so). Every business is different and there is no one size fits all when it comes to customer services or client relations, but you should have a plan.
One sure fire strategy to build up customer relations is to keep in touch with your customer at least once a month via email (this is the bare minimum). You should also be responsive to their emails, phone calls and text messages (once again, within reasonable hours). However you handle your customer service is up to you, but customer relations is essential reputation management for your business. 
Hire a Professional For Reputation Management Services
You don't have to do it alone! We can help you with your online reputation management strategy! Get more reviews with our review marketing services and take control of your online reputation!

By Daclaud Lee, Project Manager and SEO Consultant at Archmore Business Web.
Daclaud is an award winning SEO and digital marketing consultant. He has a Bachelor of Science in Digital Marketing and has been practicing SEO, web development and social media advertising since 2009.
Get a Free Local SEO Report!
We are Archmore Business Web and our claim to fame is helping start up business owners get more out of their website!
Ask Us How We Can Improve Your Online Presence
We can help you with:
Website Design
SEO
Paid Advertising
Social Media
Graphics and Branding
Call now: 614-568-7500 Ext 1
Book a call with Mike Forrest, CEO of Archmore Business Web