Increase Your Carry Out, Catering and Delivery Business
By Daclaud Lee, SEO and Digital Marketing


How We Help You Get More Carry Out and Delivery Business?
Promote your restaurant business to people within your local area and beyond!
Leverage your Facebook page and create compelling ads that will convert!
Add your menu and restaurant info to up to 9 local food delivery partner websites (vendor permitting)
Help you with your short term sales goals
Increase your catering, carry out, and delivery business
Optimize your website and social media pages
Act NOW before people get new habits that don't include your restaurants!
We can get you more business now!
Call now for a custom program for your business! (614 568-7500 X71)
Email Mike Forrest mforrest@archmorebusinessweb.com
We Can Help You Get More Business!
We can help your restaurant in times of social isolation! People still need to eat and they still want their favorite food. We can help you get new and returning customers for carry out and delivery orders!
Social Distancing? You Can Still Get Business!
I don't have to tell you about the Coronavirus (aka Covid-19), because I'm sure it's affecting your business in a negative way. There is also probably no need to reiterate that Governor Mike DeWine announced on Sunday afternoon, March 15, a statewide government-issued order to close all restaurants and bars at 9pm ET.
As a restaurant and bar owner, you probably already know more than I do about the situation, and I don't want to sound like a broken record because thousands of other media outlets have already said what I'm saying now. I can, however empathize better with your situation than the typical journalist, because growing up, my parents owned restaurants, so I know how real the struggle is during these hard times. With my experience growing up in the business, working in the business and at one point in time even owning and managing a restaurant myself, I can definitely relate to what's going on. Now I am a digital marketer, and I want to help.
Your Restaurant Still Needs to Keep Going!
Your restaurant or bar has been ordered to close at 9pm, but doesn't mean you don't have bills to pay! A good digital marketing strategy can help your business get more customers during these difficult times! Contact us today and we can help you with your restaurant digital marketing strategy! Call us now and get a free digital marketing quote: 614-456-7500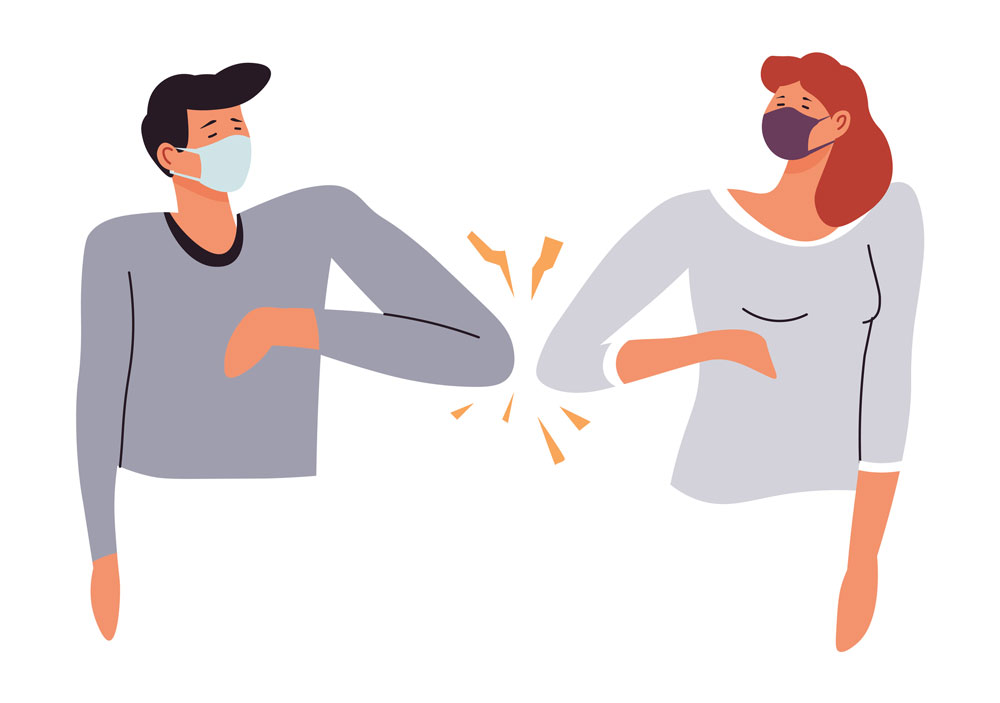 Do you need help getting more business? We have the solution!
Speak with Mike Forrest, CEO of Archmore Business Web
Check out the rest of the Archmore blog!
Your Digital Marketing Strategy for Covid-19
Your website is essential to your restaurant business! The professional web designers and digital marketers can make your website convert with powerful calls to actions (CTAs) and get you more customers!
Update Your Business Hours and Menu
The social distancing and quarantine is only temporary, so you need to let customers know it's only temporary, otherwise they may perceive it as permanent. Make sure these changes are reflected on your website. We can even help you maintain your website. Make sure your hours of operation are changed on your GMB (Google My Business Listing) too.
Encourage Customers to Buy Gift Cards
Gift cards allow you to have cash in hand and it allows the customer to use it when the pandemic is over. With all the media recommending self isolation and social distancing going on, people will be craving social interaction when this all passes. Expect customers to return to your restaurant for dine-in in the future. You can even offer discounts on gift cards as an incentive for your customers to buy them.
Promote Your Carry Out and Delivery Business
You need to aggressively promote your carry out business. Since dining in is something most people don't want to do because of social distancing, then you can always promote discounts (most commonly (10 - 20% off, but the amount is up to you) or a free appetizer (their choice or your choice) as a special with purchase of one or more entrees (you can set a limit on this). Sometimes it's better to give and when someone sees what they perceive as a great deal, they will pounce on it. Everyone likes a sale and who doesn't like freebies? A lot of restaurant delivery partners are also offering free delivery during this time as well, so take advantage of that.
Promote Your Catering Business
Get more catering contracts! Partner with local businesses and promote your catering business! Offer group trays or individual meals at a discounted price (with a minimum order of 10 for example). We can help you create a digital marketing strategy that will increase your sales through corporate catering.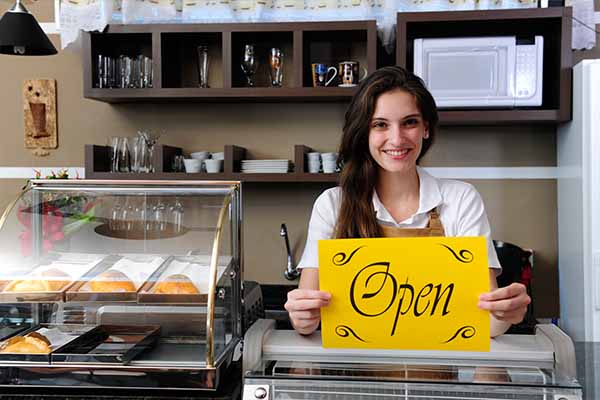 Online Ordering and Delivery Partners
Having your restaurant featured on an online ordering platform is essential for promoting your delivery business.
Online Ordering and Delivery Partners for Restaurants
Veteran restaurant owners should probably already know this, but the new restaurant owner may not, but delivery is essential nowadays, especially in times of social distancing and quarantine. Many restaurants in Columbus, Ohio can take advantage of the many online ordering and delivery services that are offered in the area. Here is but a partial list of delivery partners restaurants can utilize. The advantage of having a delivery partner is that they will advertise for you on their app and website as well as take the expense off your hands of having a full time delivery driver on staff.
Delivery partners can expand your sphere of influence and target customers that are further away. There are some delivery partners who are willing to deliver up to 15+ miles away! Keep in mind, not all of your delivery partners will do this, but it is possible depending on the delivery partner.
Uber Eats
Door Dash
Postmates
Grub Hub
Eat Street
Bite Squad
Seamless
Skip the Dishes
Cafe Courier
*note: GrubHub does not provide delivery drivers and is an online ordering platform only. You, as the restaurant owner will have to provide the driver.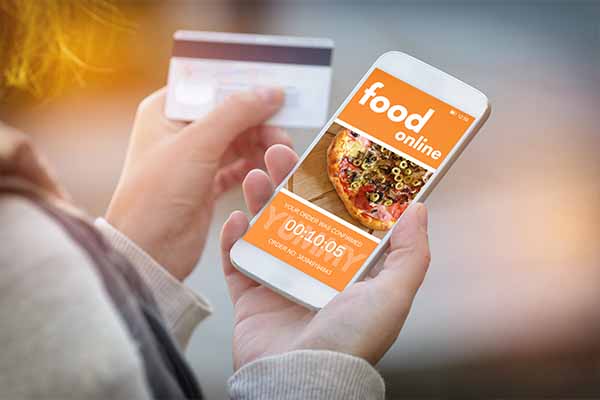 What Can My Servers Do?
You don't need to lay off your servers! Just give them a different job!
What Can Servers Do During These Hard Times?
The struggle is real. We all know servers rely on tips in order to make ends meet. We also know that as the restaurant owner, you will take a hit if you have to pay them to be idle. You also don't want to lay them off. However, it is possible to have servers double as delivery drivers and food runners in this state of social distancing and mandatory shut downs. Your servers will be happy that they can still earn tips as delivery drivers. For all the apps and websites out there who offer delivery service, there are still customers who may find your restaurant through directories, organic search results or pay-per-click ads. While I can safely say that most people own a smart phone, there is still a small minority who don't want to download your delivery partner's app (previously being in the restaurant business, I know how stubborn some customers can be), so they will be happy that you offer in-house delivery.
Clean and Sanitize The Restaurant
Another thing servers can do is clean the restaurant. During these difficult times, every business is recommended to sanitize everything in order to prevent the spread of Covid-19 to others. Since I am not a health expert, I have no right to preach, so I simply will let the the CDC explain How to Disinfect and Clean During the Coronavirus.
Further Training
This may be a good time to further cross train your servers in different areas of the restaurant. You can use this down time and give them paid training as well as opportunities to grow. Maybe they can do prep work, learn more about the bar and brush up on the menu? Realistically, I know their hours are most likely going to be cut, but the extra training will help when life goes back to normal.
Using Facebook Ads to Promote Take Out and Delivery
More than 80% of Facebook Ads fail because due to poor strategy, which is why we can help you do better!
Why Facebook Ads?
A lot of your current and potential customers are on Facebook. They may not have liked your page yet, so you can't reach out to them organically, but paid ads will allow you to do this. Facebook ads work right away and in real time. You control your budget and as long as the ads are active, people will see them. Facebook ads can also target specific demographics and interests, so we can help you narrow down your prospective customer. You can promote delivery and carry-out specials to people who reside close to your restaurant. Facebook ads can help you target your customers based on many things such as: location, age, gender and interests (including food). A well-crafted Facebook ad can bring you the right customer rather than be wasted on the wrong ones who may already have a dislike of the type of food you serve. (Obviously we would not be targeting vegans if you do not offer vegan options, but we can include them if you do).
We Will Help Your Restaurant Increase Sales!
Contact us now and we can help your restaurant increase your carry-out, catering, and delivery business during the pandemic.
Our Location
Archmore Business Web
Full-Service Digital Marketing, Web Design and SEO
130 Wetherby Lane Westerville, Ohio 43081