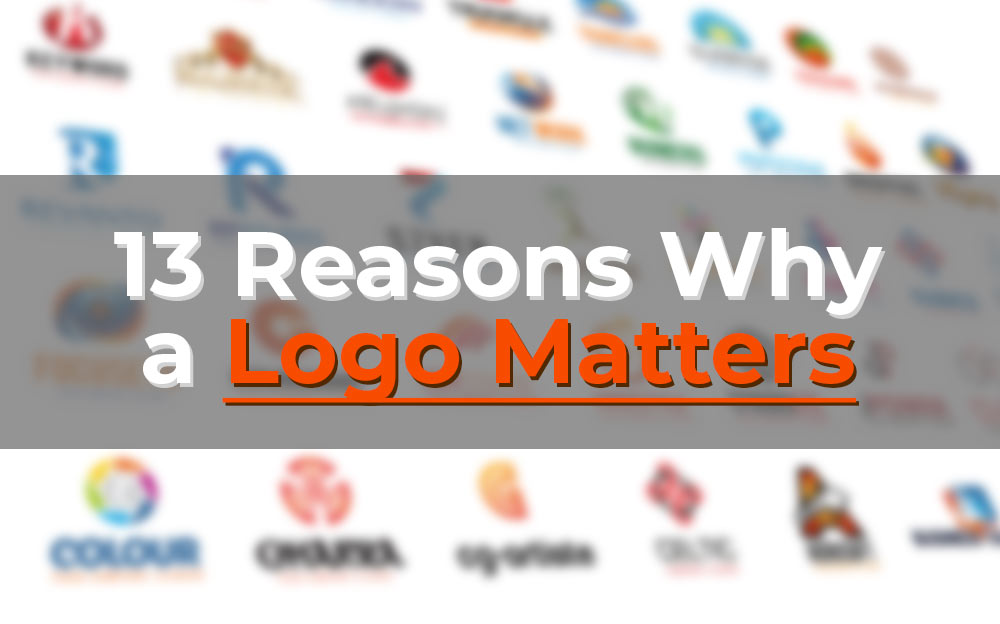 13 Reasons Why a Good Logo Matters
By Alfonso Flores, Graphic and Web Designer at Archmore Business Web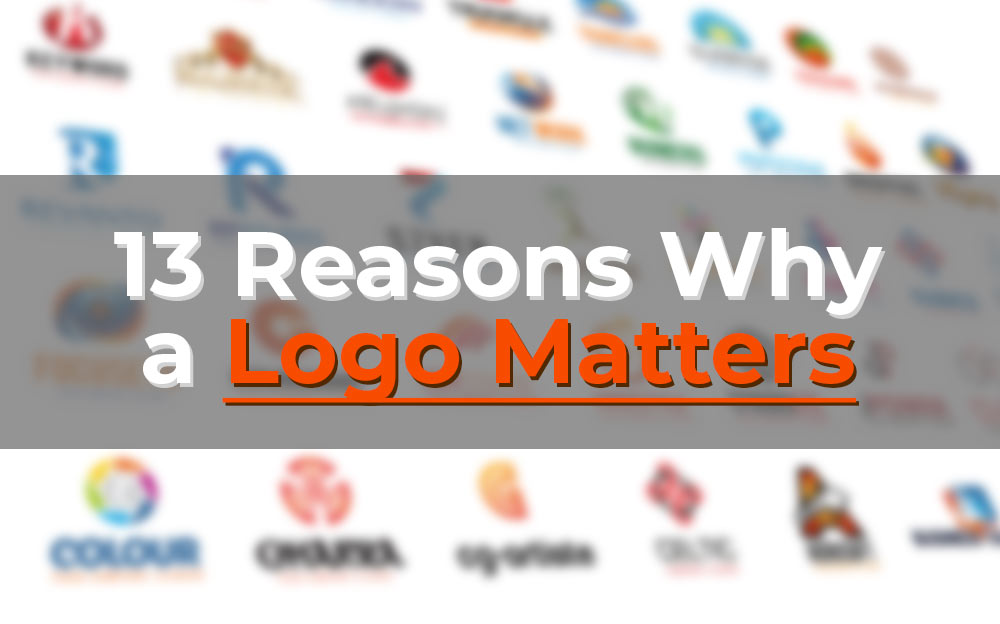 Today, we all recognize the Nike Swoosh, the McDonald's arches and the Starbucks Siren logo. A well-crafted logo can help guarantee your product or business' identity (such as a woman owned business logo for example) and enhance consumer trust in products and services. Logos also help products stand out on crowded store shelves. Logo design is part of the graphic design process.
A logo is important because it promotes your business and tells customers what to expect. A logo also helps build a company's reputation and create customer loyalty. Many businesses get their start by creating a basic logo or image to use on their materials and website, but this is only the beginning. Creating an effective logo isn't easy; it takes time and skill to be able to convey your company's identity in just one or two symbols.
This article will explain what goes into creating an effective logo. If you do decide to hire a graphic designer, then make sure you give your graphic designer the right information, so you can get exactly what you want.
1. Logos Promote Your Brand
A logo is a graphic element that represents your company's name, products and services. A logo's main purpose is to promote your business, so it is very important to choose one that can withstand the cost of both production and promotion.
2. The Icon of Your Brand Identity
Your logo is an Icon of your brand identity to show people who you are and what you are about. It represents the company name, mission, vision, or even personality. Logos are important because they provide information about the company like its mission statement or industry type. Logos help your brand become familiar to customers by displaying on signage, packaging, advertisements, uniforms, and other visual material. Repetition is key in developing brand recognition; the logo is often used on all these marketing materials to increase their effectiveness.
3. It is the Meaning of Your Brand's Purpose
The purpose of a logo is to be a flexible and unique identifier that a business uses to attract customers. Logos often carry a theme or message related to the product or service being sold. Logos can be used in ways that benefit a business financially, including being printed on packaging, store displays and promotional materials.
4. Eye Catching and Attention Grabbing
A good logo should make people remember you. A good logo should be easily identifiable even when stretched, squashed or thrown on a bag of corn chips. People automatically know what the golden arches mean and McDonald's has been in business for decades! So just like your kitchen table or your office desk, you want to pick out the logo that is going to be with you for a long time.
5. It Makes Your Brand Unique
A good logo will make your business or product unique. With millions and billions of competitors, you really want to be the diamond in the rough! Let's face it, there's a lot of competition out there. But with your own logo, you can be the only one in town to really stand out. Afterall, you worked hard to establish your business and brand. Now you need the right logo to match that image and personality.
6. A Logo is Necessary for Brand Awareness and Brand Consistency
Awareness is important for branding and identification of a company and organization in order to assist in the marketing and selling of their products or services. Consistency is the foundation of every successful brand. Ensuring your brand is consistent across all platforms is also important. With a logo, you can be certain that your customers will know who you are and what you do.
7. A Logo Defines Who You Are
A logo is the system within which a consistent set of graphic elements like typography, colors or symbols are used to create an image that is unique to your business. A good logo identifies across all mediums, giving you the visual platform for extension into all areas of brand marketing.
8. Promotes Professionalism and Expertise
Are you a professional? Then you need a logo. Are you an expert in your field? Then a good logo can showcase your expertise. Having a good logo will make your company or product appear more trustworthy and professional, so you want a design that is rightfully so. Your logo is your most valuable marketing tool. It helps present and promote your company and its products and services, and serves as a visual representation of your brand.
9. Setting the Tone of Your Brand
A logo is a powerful thing and can really set the tone for your company. Your logo's apperance is a person's initial impression of your brand. A good logo design defines the way your business is perceived by your customers, partners, investors and everyone else you do business with. Logo design plays a large role in the success of any business, big or small. A logo sets the tone for your brand by conveying message and feelings through a simple mark. It gives people an idea about what you stand for and what your brand can offer them.
10. Logos Can Invoke an Emotional Connection
Recognizing the importance of creating an emotional connection to the consumer, many marketers are employing what are called benefit/feature propositions. The benefit/feature proposition creates benefits that are caused by features. This is a very powerful tool since it allows marketers to disregard what they currently do not have, which is their product's shortcomings.
11. Your Logo Can Reinforce Brand Loyalty
A logo is more than just an identity for your business, it is a way to evoke emotion, establish credibility and loyalty with your audience. For example, Polo Ralph Lauren's classic "alligator" or "mounted polo player" motif has been featured on clothing, accessories and fragrances since brand was founded. The same goes for Louis Vuitton, which had an almost cult like following among many consumers, which lead to many knock offs of the popular LV purse, because everyone wanted one as a symbol of status.
12. A Logo Should Be Modern
What is a modern logo? Dynamic, powerful, simple. Our design agency creates logos that work for your business and create the most impact. Great logos represent quality and value. They're just as important to business as a storefront or a company vehicle. Logos must be memorable and identifiable, effective at small sizes, easily adaptable to print and Web publications and commercials, and simple enough to translate into international languages. It's critical to get it right.
13. Your Logo Should Stand the Test of Time
A good logo should stand the test of time. It's a visual representation of a company's brand, and a mark that customers will come to recognize and associate with a product or service. We partner with you to create a logo -- in letterform, symbol, or both -- for your organization, with a design process that takes into account the longevity of your brand.
Hire The Best Logo Designer
Make sure your logo is the best it can be! A professionally designed logo gives you an image that is memorable, unique and consistently impressive. Having a professional designer create your logo allows you to focus on building your business while we handle the marketing, promotions and all aspects of customer service. Hire a logo designer to craft your brand identity!
Logo design is a tricky thing. You want it to clearly represent your brand, but you also want to think of the ways in which people use your logo and should recognize you from that alone. Thankfully, Archmore Business Web has the personell who can create a unique logo that will stand out from the crowd and convey the message behind your brand.

By Alfonso Flores,
Graphic and Web Designer at Archmore Business Web


Do You Want a Badass Logo that Will Stand the Test of Time?
Book a call with Mike Forrest, CEO of Archmore Business Web
Summary
Article Name
13 Reasons Why a Good Logo Matters
Description
Today, we all recognize the Nike Swoosh, the McDonald's arches and the Starbucks Siren logo. A well-crafted logo can help guarantee your product's identity and enhance consumer trust in products and services. Logos also help products stand out on crowded store shelves
Author