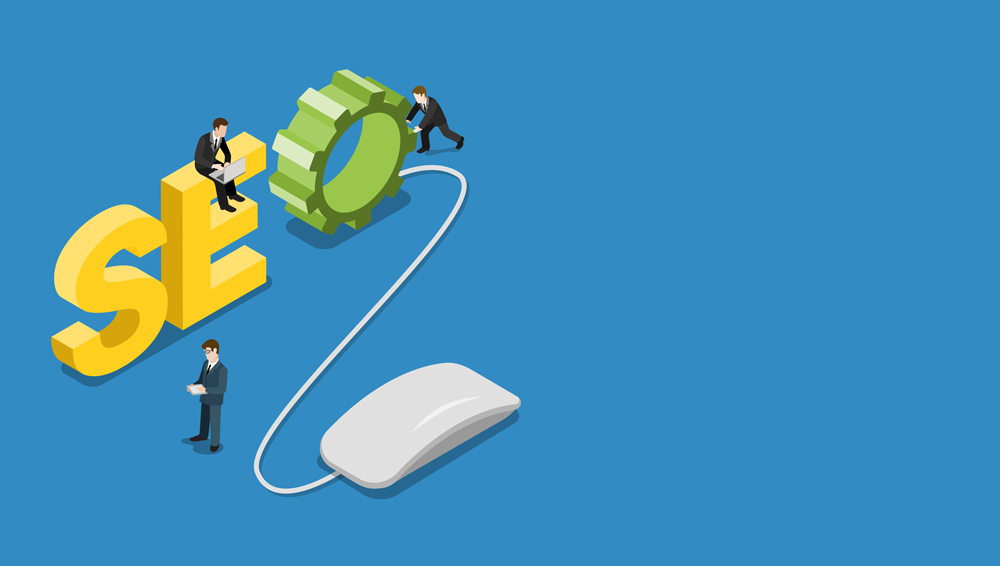 How Can Thin Content Hurt Your SEO?
By Daclaud Lee, Project Manager / SEO Consultant at Archmore Business Web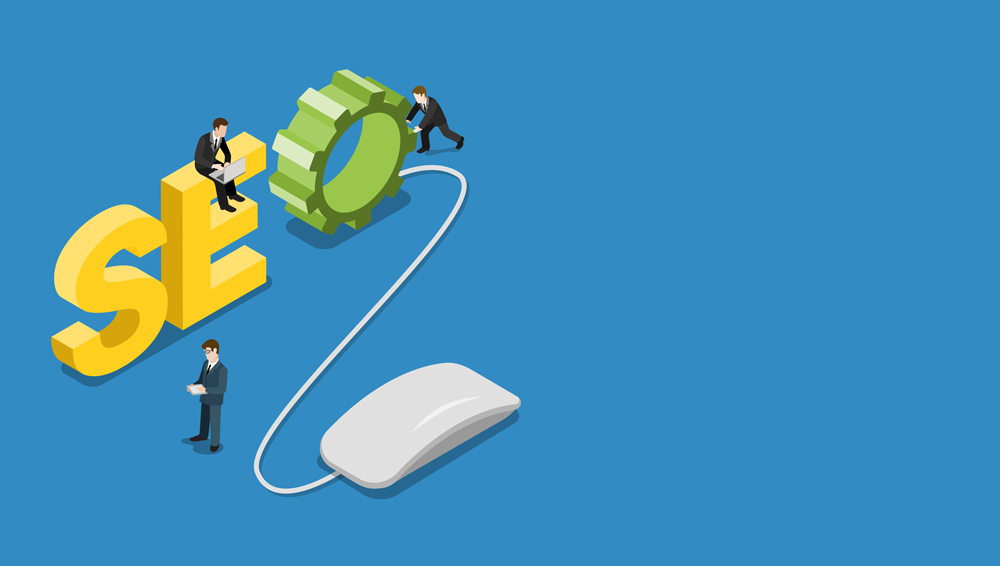 Have you ever wondered why your website was not ranking? If your website doesn't rank, then chances are you have thin content. As a website owner, you might wonder if your content can help or hurt your SEO? In other words, will the search engines be able to figure out what your website is about and help users find it? Is there a sweet spot when it comes to the amount of content that you need on each page in order for the search engines to properly understand what it's about?
Most websites today need to share important information about their business with their reader base. The content on your site is so important to getting a high search engine ranking, this content should be written in a way that makes it easy for the search engines to understand what your site is about.
Related Article: Every SEO Implementation That Your Website Needs
What Does Google Define as Thin Content?
This video was created in 2013 and features Matt Cutts, an ex Google employee. Matt Cutts was a name that was famous within the SEO community for years. Since his video is still featured in Google's official documentation, we can assume (at least for now), that this information is still relevant to today.
Source: https://developers.google.com/search/docs/advanced/guidelines/thin-content
What is Considered Thin Content?
Thin content is more than just content that doesn't hold much weight. You can have a ten thousand word essay and it could still be considered thin content under the right circumstances. Here is what I consider to be thin content.
Content with less than 500 words - realistically, you might need at least 2000 words to be competitive with other content of the same type.
Content that isn't relevant - if you have a high bounce rate, then your content may not be up to standards and you may want to re-write and re-format it. A high bounce rate is not necessarily bad, but if your content is not relevant to the user's search intent, then Google may de-rank your page.
No Focus Keyword - if you don't have a focus keyword in your content, then you really won't rank for that keyword.
Duplicate Content - a duplicated page on your website.
Scraped Content - republishing content without adding original content.
Copied / Plagiarized Content - taking credit for content featured on another publication.
Doorway Pages - content meant to redirect the user to a different web page or website
Thin Content Does Not Provide Any Value
Thin content is essentially content that provides very little value to the reader. For a more detailed definition, let's have a look at Google's official statement: "Thin content is content that adds little or no value to your users' experience. It often has little or no unique information and it contains very few words. Common examples are automatically generated content and flat pages."
What Else is Bad About Thin Content?
Thin content is just simply content that takes up space on your website. Not only that but it fails to provide any real value to your visitors, and will end up hurting your website ranking with search engines because no one will be able to find it. If you have thin content, then you might as well be invisible on the web.
What Does Google Expect?
Google tries to provide the best results that match the search intent of the user. If you want to rank high, you have to convince Google that you're answering the question of the user. To make this decision, Google will look at several ranking factors like HTML code and content. But it's also becoming increasingly important for Google to "understand" in which context your words are used. Google has to be able to find your page and analyze its content. Write clear and concise copy to help both Google and your users decide if your result is relevant to their request.
Relevant Content
If Google doesn't know what your page is about, it won't know how relevant your page would be to a user's search query. That's why it is important to include unique and informative copy on your site. Google's search engine wants to help Google's users, and so helping Google's search engines to understand your site helps you, too.
Related Article: How to Get Ranked in Google Search
Make Sure Your Content is The Best
If you write about a topic that you know and love, then Google will recognize your content as expert. This will help with your search engine rankings. If you are passionate about your subject, then it will be easy for you to show Google that your pages contain the expert answer they are looking for!
Share Your Content and Make it Shareable
One of the best ways to show Google that you have knowledge on a subject is through links to your site found in blogs, news articles, etc. Your site's popularity is also important for SEO purposes. The more people who like and share your content across their personal networks, the more likely it is that your website will be successful. Even if you only have a few followers on social media, it's worth engaging them when writing new posts or sharing articles from other websites with an interesting perspective.
Content is Always King
Website optimization is an essential part of any SEO strategy, but when it comes to SEO, content is always king. Users come to a website for a reason. That reason is content. Low-quality, thin content dilutes the purpose of your website. Content that is duplicated across pages, spun with little to no value added or irrelevant altogether harms your users and your search engine rankings. This is one of the most impactful things that can be done on a website today to improve its success. Some mistakes are made unknowingly while others can be avoided by taking a few extra steps before publishing a page.
Google's E-A-T
Expertise, Authority, and Trustworthiness
"EAT" is the acronym for Google's three core principles on how to create the greatest quality content: expertise, authority, and trustworthiness. "Needs met" refers to your ability to answer the questions users ask and provide them with the information they seek. All web content should aim at fulfilling these goals.
When creating content, you must put the user's needs first and write in a way that satisfies those needs. Specifically, Google's EAT guidelines emphasize that content must be Expert, Authoritative, and Trustworthy. And to satisfy the user, your content must address their needs (or queries) appropriately throughout the content.
Is Google EAT a Ranking Factor?
The short answer is no. Google has said that EAT is not one specific measurement, but in fact it is a confluence of a web page's Expertise, Authoritativeness and Trustworthiness. The higher quality a website is in regard to those three factors, the better it scores at EAT. And the better it scores at EAT, the more likely your business can rank high in search results.
Google's "Needs Met" and Relevant Content
Google's Needs Met is a metric that measures the number of users who were able to complete the goal on your site. This is meant to measure the completion of a task, or tasks, on your site. This makes relevant content on your website highly important, because Google's algorithms understand that people want to have their needs met. If you can't do that, then someone else will.
How to Fufill Google Needs Met
Users come to your site with a specific goal in mind - usually this is to find an answer to a question or to complete a task (think about the purpose of Amazon - you search for a product and buy it). It is therefore important that your page content matches their search query. Imagine that YOU are the user - what would you expect to see on a page when searching for the topic of this page? You may set up a tree diagram to help you create content that matches their query and includes any follow up questions they might have.
What is the Solution to Thin Content?
Sometimes, the best solution for your SEO issues is to rework content from the ground up. This gives you a chance to work keywords into content more organically; you can also control the flow of your sentences, delivering an optimal reader experience.
Rewriting Your Content
Rewriting the content on your website is a great way to give your user interface a boost. One of the ways you can increase the value of your content is by including keywords that help improve your search engine rankings. As the search engines crawl your site, the words in these keywords will make your site appear more credible and trustworthy. This can increase traffic to your site, which increases conversions and results in an overall positive experience for users.
A Digital Marketing Company Can Help
We can help you with existing content. Whether it's by fattening up the copy on your existing pages, or rewriting your content completely, we'll make sure your site has the engaging and informative content needed to grab attention and boost search engine optimization.
Our Copywriting Services
Your content could always use more polish. Let Archmore Business Web's team of talented copywriters rework your product descriptions, email templates, and more. We are a professional content writing service offering quality content for your website, blog, and product pages. We produce original, completely unique content that speaks directly to our client's audience. Whether you need an SEO copywriter to write in a professional tone or an SEO copywriter to create entertaining and entertaining content, our staff is specifically trained to meet your needs.

By Daclaud Lee,
Project Manager and SEO Consultant at Archmore Business Web
Don't be invisible because of thin content! Ask us how we can help you get MASSIVE traffic to your website!
Book a call with Mike Forrest, CEO of Archmore Business Web