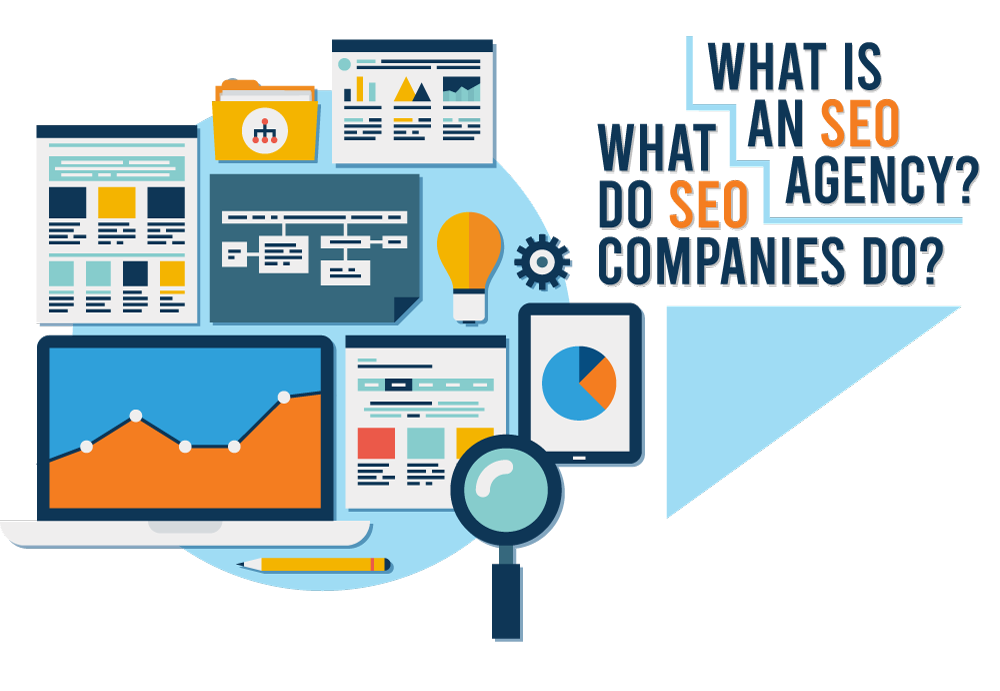 What Is an SEO Agency? What Do SEO Companies Do?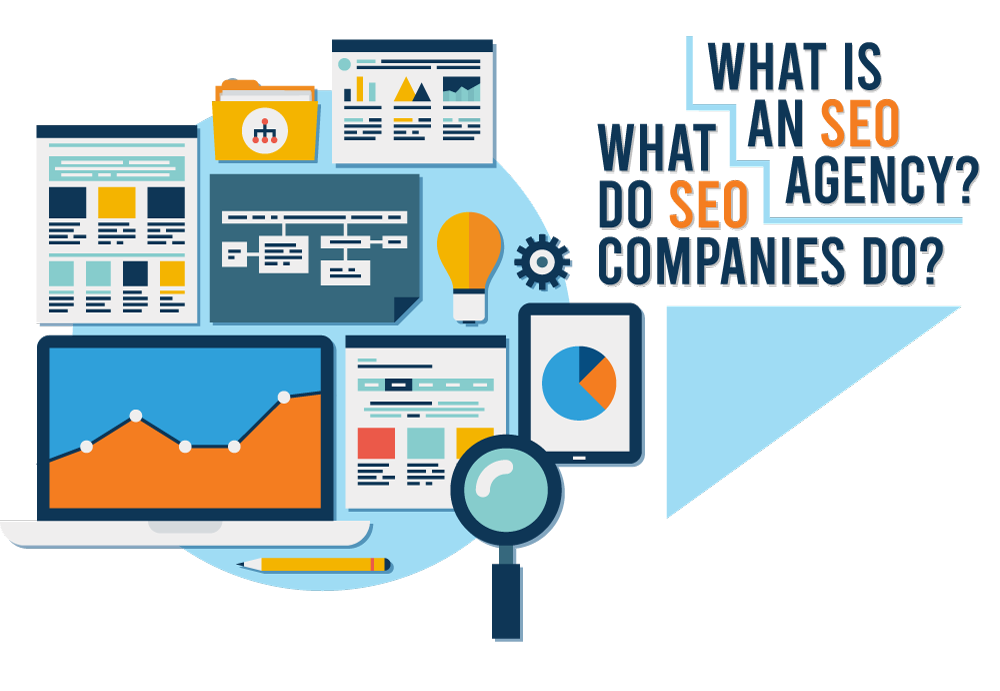 An SEO company is an essential partner for any business seeking to be visible to potential customers in their industry. But what exactly do they do? An SEO company's primary role is to optimize your website to get ranked in search engines and make it easier for search engines and searchers to find it. They also create content tailored to optimize conversion and encourage return visits, improve your site's visibility among competitors, increase the visibility of social media profiles and boost brand mentions through blogging.
SEO stands for Search Engine Optimization. It's the process of improving a website to achieve better rankings in the search engine results pages. The SEO company generally will create and publish relevant content on your site, update it regularly, and optimize its structure by adding keywords and meta tags. Learn about what the daily job roles of an SEO professional.
What Can Be Included With Your SEO Program?
Search engine optimization for small businesses is a comprehensive approach that includes many services. Let's face it, every type of business needs SEO. It is a combination of many sub-services like local SEO, mobile SEO, technical SEO, content SEO, and so on, working together to achieve the same objective: to bring in more money for the business owner.
Technical SEO
An SEO agency can perform technical SEO on your website. Technical SEO is the practice of improving the technical aspects of a website, such as its speed and accessibility, in order to increase search engine rankings. It focuses on making a website faster, more accessible and sharing that information with search engines.
Off Page SEO
Your SEO company may do backlinking or off page SEO if required. Off page SEO is basically performing activities that make the website popular besides just ranking it on search engine. The most common off-page SEO tasks are link building, content creation, social media marketing, video optimization and more. You can potentially get more traffic to your website with off page SEO.
What Will a Good SEO Agency Do For You?
The best SEO agencies focus on building and maintaining a long-term relationship with clients. They believe in listening to your goals and understanding your business. Google actually has some suggestions on how to hire an SEO agency. 
SEO is an investment. A good SEO agency will not only get your website ranked higher in the search engines, but will also get you more traffic for less money than any other form of marketing.
Search Engine Ranking
SEO is about working with websites to get them seen, and these rankings are calculated based on a variety of factors. Each search engine uses its own algorithm to calculate rankings, but two types of SERPS can be seen across all devices: desktop and mobile. Your SEO agency will work on your website to make sure it ranks for both devices
An SEO agency can make sure that your website is designed for mobile users, so that it presents properly on mobile devices and tablets. This can help you rank higher in search engines and get more users to engage with your site.
Website Analysis and SEO Audit
The first thing that needs to be done is an analysis of a website's existing statistics. The SEO company would use website analytics or a technical audit to find out the current statistics of the website in terms of how much traffic it generates, the speed, the keywords it ranks for as well as how well (or badly) it ranks at that time.
SEO analysis and auditing is the most important part of the SEO process, because after all this step will determine whether or not your website actually needs assistance. It's like consulting a doctor for an illness, but not knowing the symptoms first. You need to know what's wrong with the website before you can start fixing it.
Click Here: Get a FREE SEO audit and analysis of your website!
Keyword Ranking and Traffic Reports
SEO agencies will provide various reporting tools such as traffic reports, keyword ranking and competitor comparison reports. These tools can help you measure progress and determine how successful your SEO efforts are.
Competitor Analysis
SEO agencies are agencies that help clients to rank their websites for keywords and phrases in search engines, typically through some form of paid positioning. A good SEO agency will be able to identify competitors and find out what keywords the competitor is ranking for and successfully target those keywords.
Backlink Analysis
A backlink report is an essential tool for any SEO consultant to have. By using a program that you can access at any time, you can track all of your new and existing backlinks as well as determine what backlinks are the best.

By Daclaud Lee,
Project Manager and SEO Consultant at Archmore Business Web
Don't go with an SEO company! Ask us how we can help you get more customers!
Book a call with Mike Forrest, CEO of Archmore Business Web