Service Area Businesses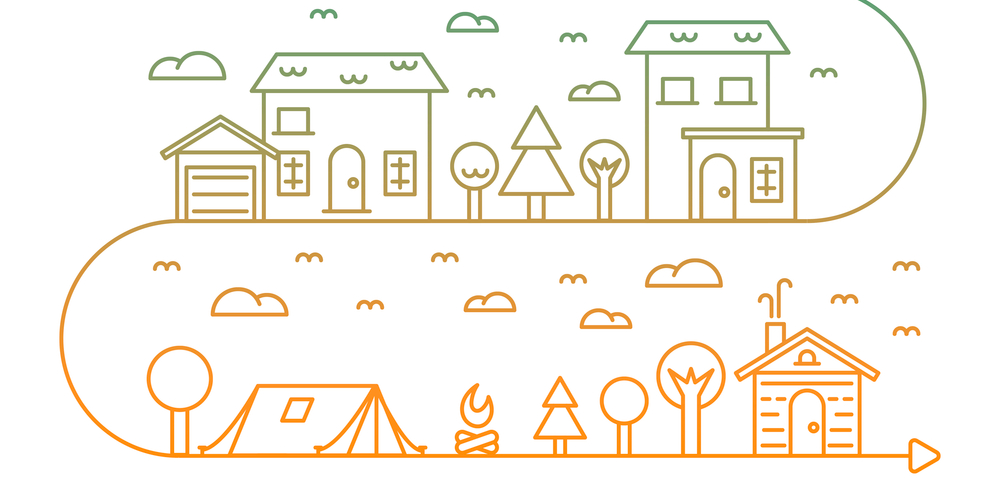 A service area business (SAB) may be defined as any business that recruits consultants but does not sell products or services directly to retail consumers. Or they can also be defined as a business that operated outside of their physical location and brings goods and services to their customers. Below are several examples of SABs as well as examples of common keywords you want to optimize your website for.
Related Article: Learn why Service Area Businesses can benefit from SEO.
Internet Professionals
The best way to start this list is to include ourselves! As digital marketers, we offer professional SEO services, website design, web development, graphic design, logo design, PPC marketing, social media management, reputation management and email marketing services to clients across the nation and all over the world! No matter where you are, we can help you beause we deliver the finished product as well as ongoing servces digitally. This is why we are considered a service area business, because we can serve customers outside of our actual location.
Accountants
Most businesses small, medium or large may need to outsource an accountant at some point. As long as you can do work remotely, then your accounting firm should make use of SEO services. Getting found for keywords such as "Bookkeeper + Columbus OH" or "Bookkeeper + Seattle WA" can certainly help clients from many different cities and states get ahold of you. Getting found for different accounting services within different cities can help you obtain more clients.
Attorneys
Some attorneys only operate within their office, but there are also attorneys that are willing to drive out to make house calls to their clients. If you are an attorney and have problems finding clients, then you need SEO services so your clients can find you! You can branch out to as many different areas as you are legally allowed to practice in.
Catering Companies
As a caterer, you may have partners with different event venues where your clients can host their events such as weddings, graduations or even corporate events. As a catering company, you will want to get ranked for generalized keywords such as "Catering + City" or more specialized and niche keywords such as "Chinese Catering", "Mexican Catering", "Wedding Catering", "Corporate Catering", or "Pizza Catering" for example. There are many restaurants that also offer catering services, and therefore SEO would also benefit restaurants as well.
Tutors and Educators
A lot of students out there need your services, but they may only be finding you on tutoring websites like Wyzant. However, you can have a website and reach out to even more potential students with SEO. Why limit yourself to just classified ads and tutoring websites where you are at the mercy of someone else's platform? If you create your own tutoring website, then you can have clients find you through SEO
.
Electricians
Just about every home owner will need an electrician at some point. Since electricians obviously have to go into their customer's home, SEO is highly important in order to get more business. With SEO, you can get customers from new neighborhoods as well as commercial and industrial clients without having to place a bid, because the will be looking for you. As an electrician, you will want to rank for "Residential Electrician + City" and maybe even "Commercial Electrician + City". Do that for every city you serve and you can get business from outside of your usual network.
Home Inspectors
As a home inspector, you might be inspecting houses or commercial buildings all over the city you do business in as well as neighboring areas. Since home inspections is a highly mobile job, then SEO is highly important. You will want to get ranked for keywords such as "Home Inspections + City" or even more specialized services such as "Radon Inspection" or "Mold Inspection" for example. Getting ranked for these keywords will be essential to any home inspection business.
HVAC Contractors
Just like electricians, HVAC contactors need to go to their customer's homes or businesses in order to work on air conditioners or furnaces. An HVAC contractor needs to rank for kewords such as: "Air Conditioning Repair + City" and "Furnace Repair + "City" as well as any variation of these keywords such as "AC Repair + City" or "Heating Repair + City"
Plumbers
Virtually everyone has had plumbing issues at one point or another. Therefore, SEO is great for your plumbing business! If you are a plumber, then you will want to get ranked in organic search for basic keywords such as "Plumber + Columbus OH" or even more niche keywords such as "Cheap + Sump + Pump + Installation + Columbus OH". As long as you serve different areas within your city, you will want to get found for all different types of keywords.