The List
Listed below (in no particular order) are famous, not so famous and semi-famous restaurants founded in Ohio! Check them out and see what you think. Have you ever been to any of these restaurants?
Kahiki Supper Club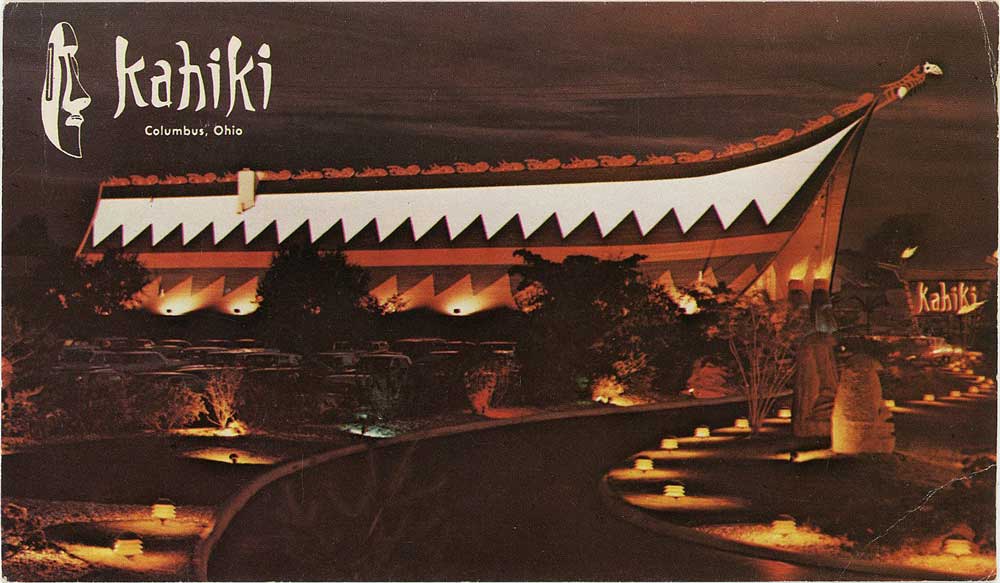 Kahiki is one of the most famous restaurants founded in Ohio and I remember hearing a lot about it when I was growing up in the mid to late 1990's. I remember my dad drove us by it before, but I've never actually eaten there. There were many interesting things said about this restaurant (from the tiki torches to flaming cocktails), but I definitely missed out on it. Kahiki is a famous local restaurants located at East Broad Street and Napoleon across from the Dessert Inn (and one-time Playboy club!). You couldn't miss it, because it was shaped like a Polynesian fighting boat 40 feet tall with giant flaming Moai Heads outside the main doors that opened up into a tropical rainforest and reproduction of a typical Pacific Islander tribal village.
The Kahiki Supper Club was famous Polynesian-themed restaurants founded in Columbus, Ohio. The supper club was one of the largest tiki-themed restaurants in the United States, and for a time, the only one in Ohio. It operated at its Eastmoor location on Broad Street beginning in 1961, at the height of tiki culture's popularity. The Kahiki was listed on the National Register of Historic Places in 1997, but closed and was demolished in 2000. It was described as an exceptionally important example of a themed restaurant and the most elaborate tiki restaurant ever built. Today, Kahiki restaurant became Kahiki foods and you can find their items in local grocery stores in the frozen food deparment.
Rusty Bucket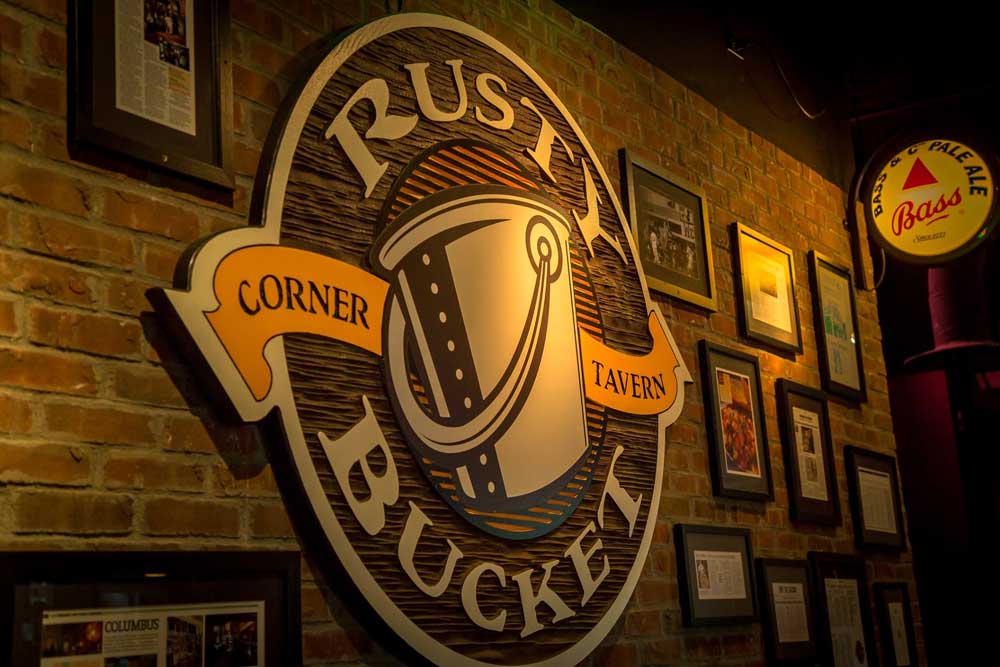 I have been to the Rusty Bucket several times. The last time I was there was for a real estate investment Meetup group in late 2019 and the Meetup organizer had one of the copnference rooms booked for us. The food was pretty good and they had a great selection of beer, which was reasonably priced during happy hour.
The Rusty Bucket is a famous restaurant chain founded in Ohio. They have an eclectic American menu and a good selection of beer. Rusty Bucket Restaurant & Tavern is an upscale casual tavern restaurant company headquartered in Columbus, Ohio. It was founded in 2002 by president and owner, Gary Callicoat. The company currently owns 23 restaurants in Ohio, Indiana, Michigan, North Carolina and Florida.
Charlie's Philly Steaks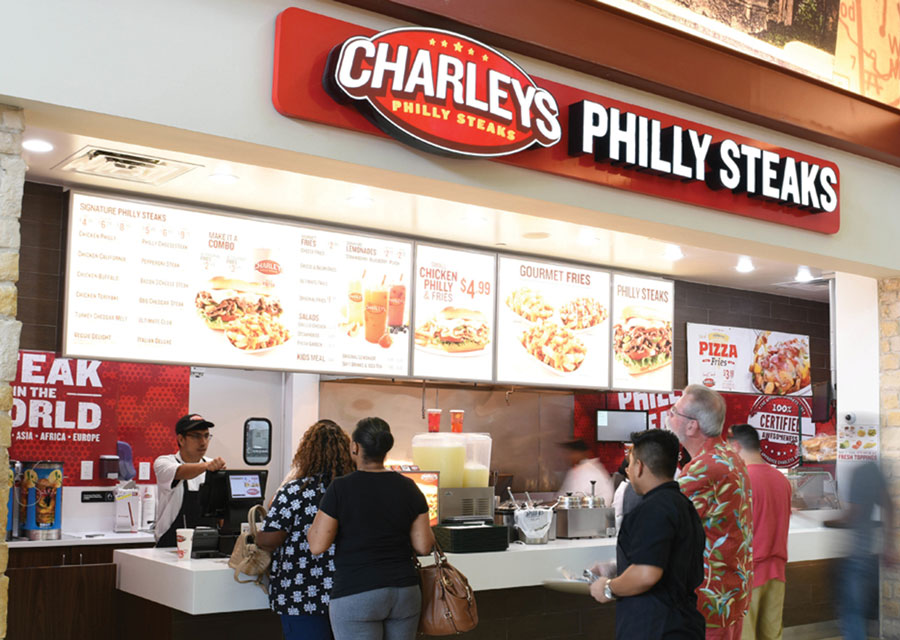 I remember going to one of the very first Charley's Steakery's on Federated Blvd. At the time, it was nestled within a strip mall next to a bookstore called The Little Professor. Charleys Philly Steaks is an American restaurant chain of Philly cheesesteak stores headquartered in Columbus, Ohio. Formerly known as Charley's Steakery and Charley's Grilled Subs, the franchise was established in 1986 on the campus of The Ohio State University in Columbus, Ohio, and is still headquartered there.
Charleys Philly Steaks was founded Charley Shin, an immigrant from South Korea. Shin worked at his mother's korean restaurant in order to pay for college. In 1985, during a trip to Philadelphia, Shin discovered the Philly Cheesesteak. After returning from Philadelphia, Charley opened his first location after using his mothers her life savings of $48,000 into a new venture and opening his first restaurant in Columbus, Ohio. Shin an additional $3,000 investment from his uncle. Charley opened his first location in a 450-square foot space near the Ohio State University as a college junior in 1986. The restaurant was successful with college students and is definitely a famous restaurant chain founded in Ohio.
Cameron Mitchell Restaurants
I don't think I've been to all Cameron Mitchell restaurants, but I have been to some, including Ocrean Club, Molly Woo's and Cap City Diner. I also went to Budd Dairy Food Hall when they first opened. Since we are a local business in Columbus, we often end up at setting up a display booth at different trade featuring other local businesses. From time to time, I will run into the representatives from Cameron Mitchell's Premier Events who are also at these trade shows. They will always have some delicious free samples to pass out and their catering is definitely top notch!
Cameron Mitchell becan his career as a restaurant professional at 55 Grill Restaurant. I remember my father used to take me to the 55 Grill on Bethel Rd. from time to time because it was one of his favorite places to get steak and crab cakes. Since 1993 Cameron Mitchell has founded many different restaurant concepts in Columbus, Ohio and other parts of the US. His restaurants include: The Avenue Steak Tavern, The Bark Rocky Fork Creek, Budd Dairy Food Hall, Cameron's American Bistro, Cap City Diner, Cameron Mitchell Premier Events, Del Mar SoCal Kitchen, Del Mar Naples, El Segundo, The Guild House, Hudson 29, Lincoln Social, Marcella's Martini Modern Italian, Molly Woo's, Michell's Ocean Club, Ocean Prime, The Pearl, Prime Social, Valentina's Ristorante Bar Pizzaria. Many of these are famous restaurant concepts founded in Ohio
The Thurman Cafe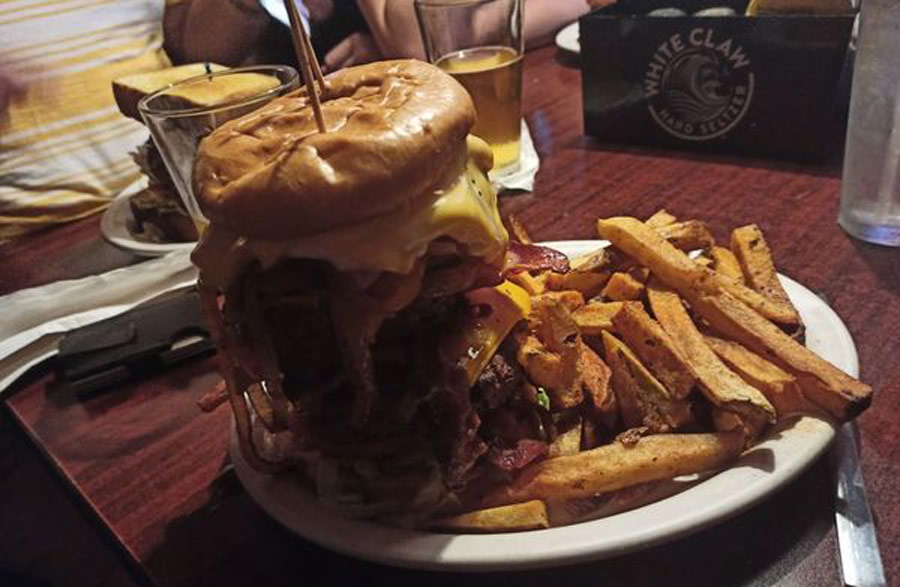 This is one of those places you have to try as a Columbus resident. I had first visited this restaurant in 2004 when I lived close to German Village ad I remember really enjoying the burgers. It wasn't until 2021 when I decided to try out the Thurmanator burger as a food challenge. (disclaimer: The Thurman Cafe DOES NOT actually have an official food challenge, so you get nothing, not even a pat on the back for finishing the burger.) Anyways, The Thurman Cafe (or Thurman's) is a cafe and bar in the German Village district of Columbus, Ohio. It was opened in 1942 by Nick Suclescy, and has remained a family-owned establishment ever since. Thurman Cafe is considered to have one of the best hamburgers in the country.
The Thurmanator burger was featured on the Travel Channel's TV show Man v. Food (season 1) where the host, Adam Richman, ate a Thurman burger and was then introduced to the Thurmanator. Richman explains the Thurmanator originated as the preferred fuel for competitors in the Arnold Classic bodybuilding competition. The burger was not listed on the menu at the time of the Man v. Food taping (originally aired 10 December 2008), but has since been added. Man v Food definitely made The Thurman Cafe into a famous restaurant founded in Ohio.
I actually completed The Thurmanator in one sitting on August 5th, 2021. I ended up walking it off at Schiller Park nearby, where they had a free public performance of Eurydice by the Actors' Theatre of Columbus. The aftermath of completing The Thurmanator was just me feeling so bad the next day, that I couldn't eat breakfast or lunch and only had a light dinner. But at least I can say I ate the entire Thurmanator in less than 1 hour!
Skyline Chili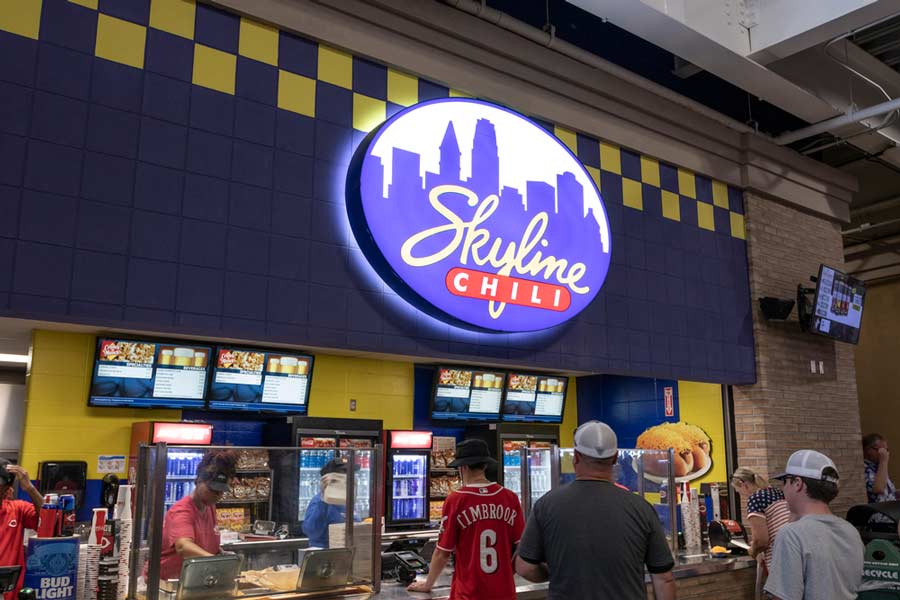 Skyline Chili is a chain of Cincinnati-style chili restaurants based in Cincinnati, Ohio. Founded in 1949 by Greek immigrant Nicholas Lambrinides, Skyline Chili is named for the view of Cincinnati's skyline that Lambrinides could see from his first restaurant, opened in the section of town now known as Price Hill.
In spite of the fact that it is a famous restaurant chain founded in Ohio, I have never actually been to skyline Chili, but I have been meaning to check it out. I don't know why, but it just never appealed to me, even though I do enjoy a hot bowl of chili every once in a while! If I ever update this blog, then you will know that I made it to Skyline Chili for the first time. If not, then you might have to ask me to go!
Max and Erma's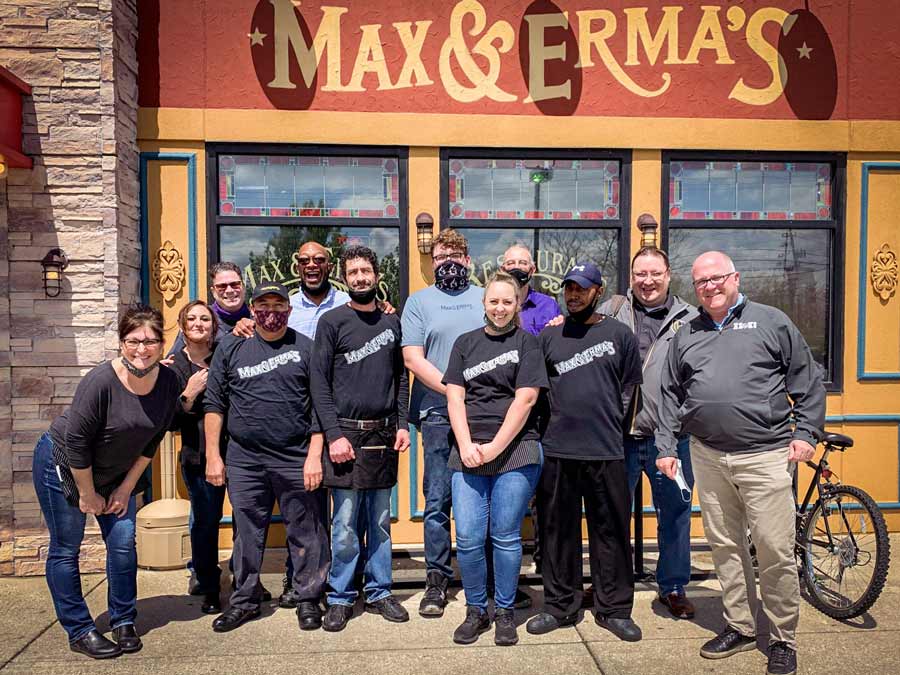 Max & Erma's is an American casual dining restaurant chain based in Columbus, Ohio. It operates throughout parts of the Eastern and Midwestern United States, and was founded in 1972 by Todd Barnum and Barry Zacks. At one point in time, this was famous restaurant chain of restaurants in Ohio.
The original Max & Erma's Restaurant in German Village is said to be haunted by a woman who died there when the building was a general store. She can sometimes be seen in the restaurant and the upstairs floors. As a self described connoisseur of the supernatural and everything spooky in Columbus, Ohio, I was naturally drawn to that place. There were many times I felt creeped out there, but maybe that was just because it was a cool, Fall season and the fact that it was around October just made it seem spookier than it really was.
Bob Evans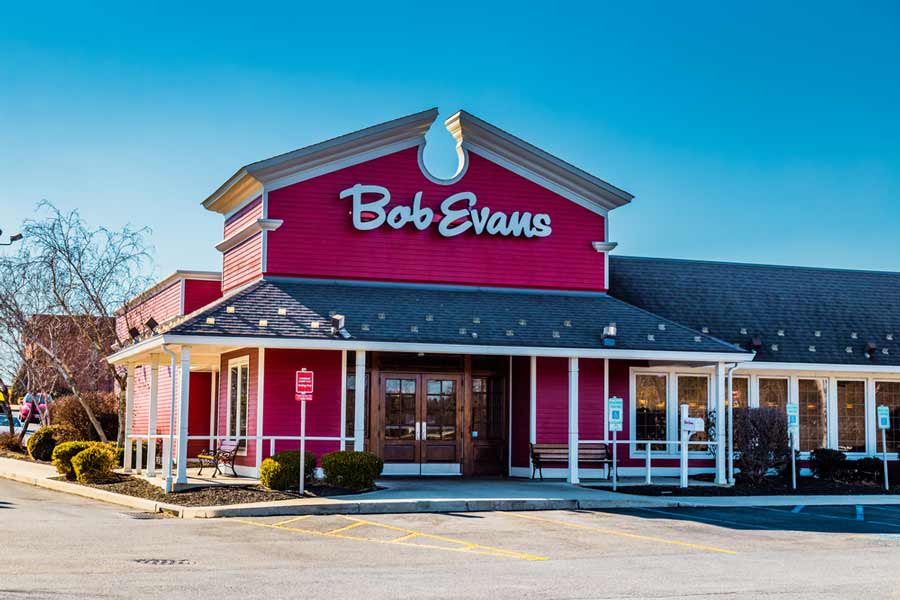 Bob Evans Restaurants, also known as Bob Evans, is a famous restaurant chain founded in Ohio. It is owned by Golden Gate Capital based in New Albany, Ohio. Bob Evans Restaurants was founded in 1948 by Bob Evans, when he began processing and packaging sausage for his small diner located in Gallipolis, Ohio. Early operations were based at his farm in Rio Grande. As the reputation of his sausage grew, so did the number of guests who visited his farm to buy it in bulk. Friends and family partnered together to establish Bob Evans Farms, Inc., in 1953. The increased traffic led him to build the first company restaurant at the farm in 1962 that was named "The Sausage Shop".
My absolute favorite meal at Bob Evans is the turkey dinner! Even though they have an extensive menu, I always seem to order that every time I go. If I have a go to meal, it is definitely that. I think the reason why is more of a nostalgic reason. When I was a kid, my dad took me for a Thanksgiving dinner at Bob Evan's and we both had the turkey and dressing because it was the featured meal. My favorite sides were mashed potatoes and coleslaw. Back then and still to this day, I apply a generous amount of cranberry sauce into my stuffing! I still order food and occassionally go there with my mom because she is also a fan of Bob Evans!
Buffalo Wild Wings
Buffalo Wild Wings is an American casual dining restaurant and sports bar franchise in the United States, Canada, India, Mexico, Oman, Panama, Philippines, Saudi Arabia, United Arab Emirates, and Vietnam which specializes in Buffalo wings and sauces. Not only is it a famous restaurant founded in Ohio, but also the world!
I have gone out to Buffalo Wild Wings on numerous occassions, mainly for their draft beer and wings, but also their MMA fights. I remember watching many of Connor McGreggor's fights on the TV screens at Buffalo Wild Wings. The most memorable (and rather unpleasant) experience I have ever had at Buffalo Wild Wings was when I was in college. I was at the Buffalow Wild Wings on campus with a friend when we decided to randomly try the Blazin wings... Now, I'm usually a fan of spicy foods and I can handle my heat, but man, those Blazin wings nearly killed us! I can still remember inhaling air through my mouth and parking myself at the water fountain until my stomach was nearly bloated with water. I may have ended up going to the rest room way too many times that day and I still couldn't get the hotness out of my mouth. If only I knew about milk being able to neutralize spice back then...
Arby's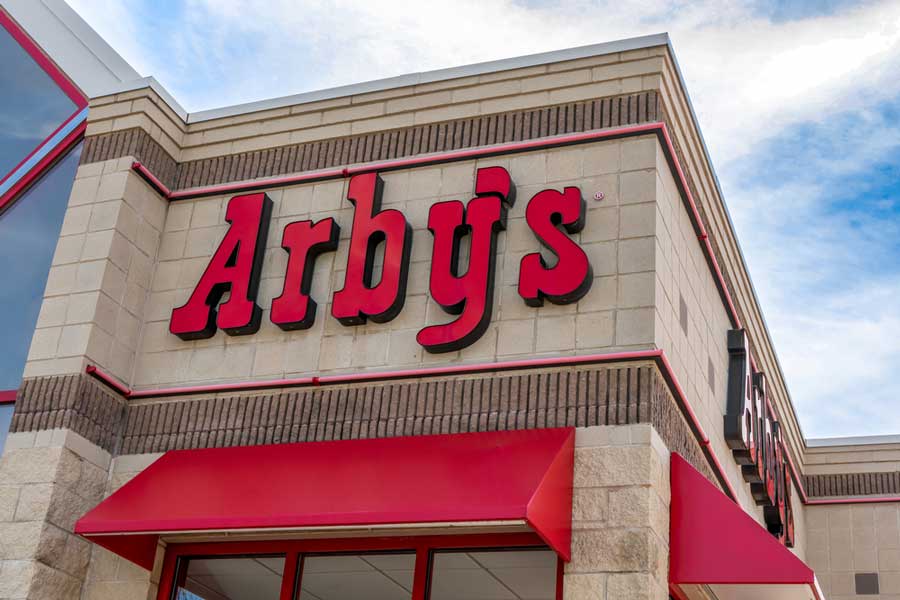 I wish I had something interesting to say about Arby's, but I don't. I have probably only gone to Arby's twice, maybe three times, I don't know. (I can't really even remember the last time I ate there), but it's been a part of my life growing up because I've always seen it driving around Columbus, OH. I can't say I hate the food, it's just that they never really cross my mind (they probably need better marketing because their food was not bad).
Arby's is an American fast food sandwich restaurant chain with more than 3,300 restaurants system wide and third in terms of revenue. In October 2017, Food and Wine called Arby's "America's second largest sandwich chain", which makes it a famous restaurant chain founded in Ohio. Arby's is owned by Inspire Brands, the renamed Arby's Restaurant Group, Inc.
Wendy's
No one will believe me when I say that Dave Thomas used to eat at my parent's Chinese resaurant back in the 1990's, but the story is true. My parents also owned a restaurant called Lee Garden Chinese Restaurant and Lounge. While we may not have been as famous or as well known as any other restaurant on this lsit, I can at least say Dave Thomas used to eat there! I guess you could say it is a pretty cool story.
Wendy's is not just a famous restaurant chain founded in Ohio, but also an international fast food restaurant chain! Wendy's was founded by Dave Thomas on November 15, 1969, in Columbus, Ohio. The company moved its headquarters to Dublin, Ohio, on January 29, 2006. It was named the restaurant after Dave Thomas' fourth child Melinda Lou "Wendy" Thomas. The chain is known for its square hamburgers, sea salt fries, and the Frosty, a form of soft-serve ice cream mixed with starches.