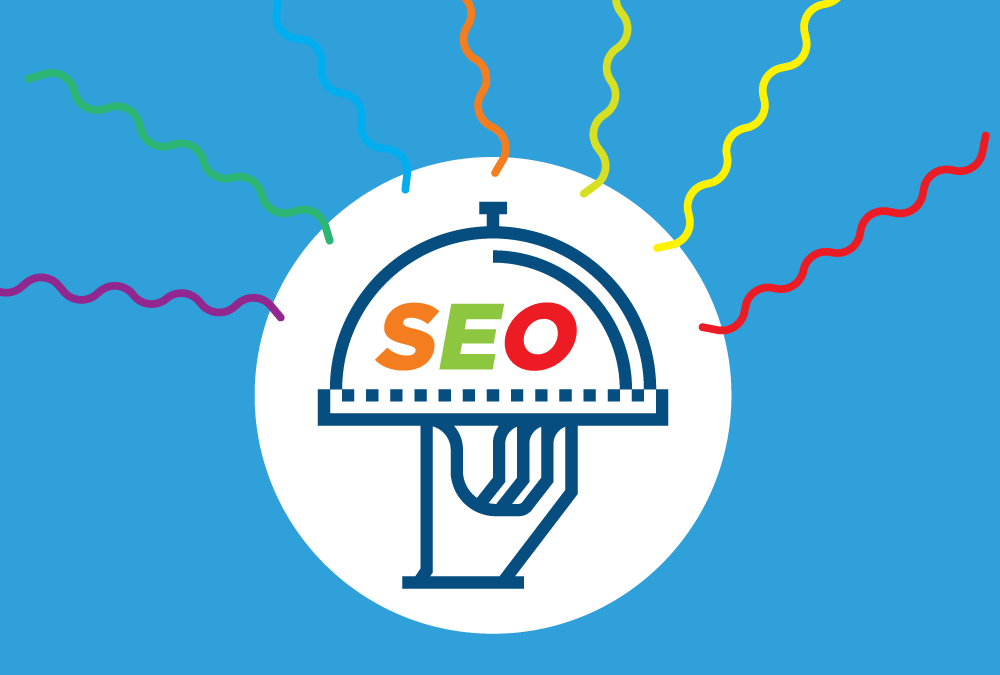 SEO For Your Catering Business
By Daclaud Lee, Project Manager / SEO at Archmore Business Web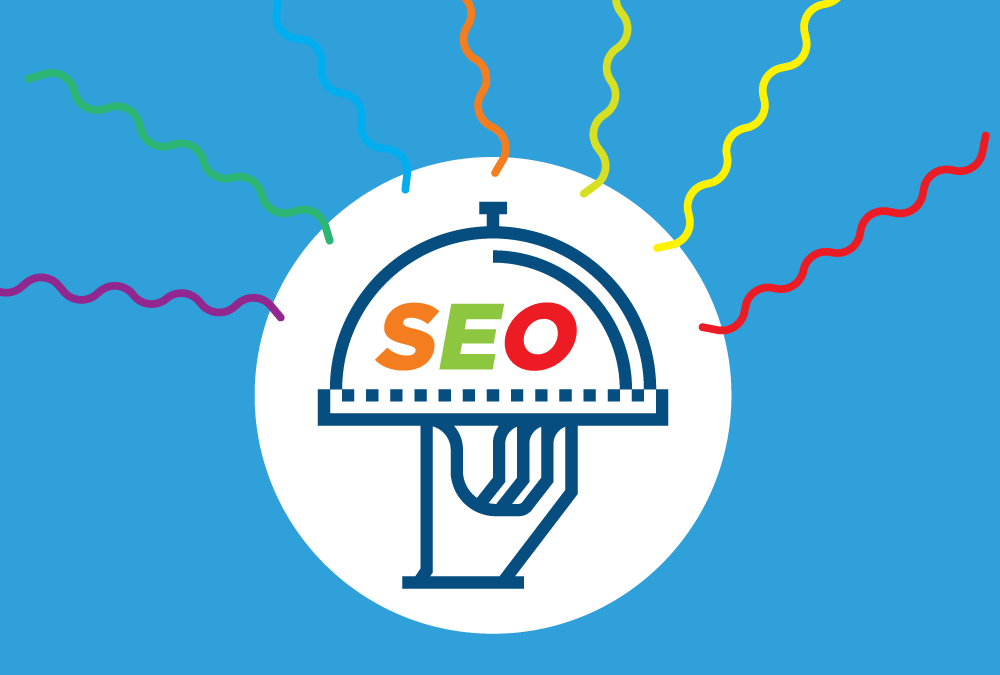 SEO is a crucial part of any catering business's online presence. If you want your catering business to be found by potential customers, you need to make sure that you've implemented a solid SEO strategy.
Every catering business needs an SEO strategy because search engine traffic can help you effectively compete in areas outside of your main brick and mortar store. By increasing your web site's visibility to potential customers, you can get customers from anywhere you can provide catering services to. Your website provides consumers with a convenient way of collecting information while they make a purchasing decision. In addition, creating an online presence that attracts Internet users is more cost effective than more traditional marketing strategies such as newspaper advertising and direct mailings.
What Type of Catering Do You Do?
Before you do any SEO for your catering business, then you need to know who your target audience is, what kind of food you serve and where you are located. While that may be obvious for some, most businesses don't think about the specifics or take them into account when deciding their messaging and brand identity. This infographic will help you appreciate what your target audience wants from a restaurant and how to use search engine optimization (SEO) to reach that audience.
Are you a restaurant, food truck or a catering company? Are you a wedding caterer, a corporate caterer or something more niche? What type of food is your business good at making and are you capable of expanding your menu? These are some questions you need to address before you do SEO for your catering business and it all comes down to your brand identity.
How to Start Your Catering SEO Campaign?
You probably already built out your catering menu and created an awesome vision and mission statement, you're probably wondering what's next. It's time to spread the word! You want to get ranked for more keywords in search engines. This is how your catering SEO campaign will begin.
The first step in starting your catering SEO campaign is to choose areas where you want to cater to. You need to study the current market and choose a city, neighborhood or zip codes to where you will get enough business to justify your efforts. If you are just starting out and have little money to invest, consider targeting multiple smaller markets.
Have High Quality Photos on Your Website
One of the most crucial parts of your website is the images. Having high quality and unique photos on your landing pages is essential to your SEO strategy for your catering company. Photos of your work can be used to attract visitors and entice them to click through to your landing page, where they can read more information and contact you. Be sure to include the right alt text for further optimization.
Find out how you can optimize your images effectively on your website.
Focus on Optimizing Your Keywords and Queries
If you want to rank for your keyword or query, then you will have to have the right content on your website. This will have to include the word catering and the type of food you do. Realistically, you probably won't be able to rank for every keyword you want, so knowing your customer's search intent is essential to the SEO strategy. You basically have to research what type of keywords or queries are right for your business or hire an SEO company to do the research for you!
Content is one of the most important ingredients in search engine optimization because it makes up a lot of what Google and other engines rely on when determining how relevant a website is for a specific topic. Quality content includes substance and unique information that can help visitors find what they want easily. Add rich media that provides context and interest, such as videos or images to make your web pages more attractive.
Create Custom Landing Pages
As a catering company, your business is classified as a service area business or SAB. As a service area business, you delivery goods and services to customers outside of your physical location. Every service area business needs a good SEO strategy that includes custom landing pages for each location that you serve.  
The next step in catering SEO is to create a custom landing page for each location you provide catering service to. By creating a custom landing page, you can capture the customers contact information and provide them with relevant information about the area they are visiting.
Custom landing pages will allow you to get more of the right customers on your website. Creating a page that speaks directly to each location you provide catering service to will help increase conversions and keep them coming back.
Get High Quality Backlinks 
I just want to be clear; you don't need backlinks to get ranked in the search engines. However, quality backlinks are a key factor to getting great SEO results for more competitive catering keywords. You should focus on getting backlinks from websites that are relevant to your industry Make sure you aren't planting backlinks on spammy websites or you could get penalized by Google.
You need to focus on getting the right kind of backlinks. They should be relevant to restaurants and caterers and show your website as a resource. These backlinks help improve site rankings, drive traffic to your website and increase customer loyalty. Though it may be difficult to get high-quality backlinks, with the right information, you can succeed.
A backlink from a highly relevant website can improve your catering SEO significantly and is key to increasing your visibility with potential customers. Good places to get high quality backlinks for caterers include:
Weddingwire
The Knot
Expertise
Nextdoor
EZCaterer
Obviously, this is just a small sample of websites from where you can get high quality backlinks to your catering website.
Delivery Partners for Your Catering Business
From food to flowers, delivery partners can be a great asset to your catering business. There are many food delivery businesses that help you supplement your catering business with the best drivers out there. From an SEO perspective, you will also get a high quality backlink as well as marketing on your delivery partner's website. Get the latest list of food delivery partners for your restaurant or catering business. 
If your catering business needs a delivery partner, then there are many options for this. For example, you can partner with food delivery services such as Door Dash screens the right drivers that will handle your drop off catering for you. Some delivery partners such as Uber Eats can provide excellent group ordering solutions for restaurants, food trucks and catering companies. If your business has the capability of offering immediate group delivery, then you can also participate in EZ Caterer's last minute catering program.  
Your catering business' could benefit dependent on the quality of your delivery partners. They can be a great asset to your business but providing an extra helping hand at times. They also give you an added security blanket by ensuring that clients always get their food in good time, delivering a positive customer experience.
Optimize Your Google Business Profile Listing
Optimizing your Google Business Profile can benefit your local catering SEO by getting you listed in Google Maps and boosting organic rankings. The goal of this course is to give you all the information you need to get started, including how to set up your profile so that it's highlighted on Google's search results page.
Having a well-optimized Google+ business page is a must for any local business. Your Google Business profile is the foundation of your online presence and will help get your business listed in Google Maps, which can directly influence your organic search rankings in Google.
Is your business Woman Owned? Black Owned? LGBTQ Friendly? You can display this on your Google Business Profile if you believe it is appropriate to your brand or demographic area.
Social Proof: Get Good Reviews!
An important factor within SEO for your catering company is having good reviews. Now that you have optimized your Google Business Profile, you will need to get reviews on it. It has been discovered that Google actually suppresses businesses with too many negative reviews, so be sure to make sure that your business has a positive reputation online. Therefore, you will need to have more positive reviews than negative reviews because bad business practices and inferior products will be called out by consumers who have had bad experiences. Don't be the catering business that goes out of business because of negative reviews. 
Does Your Catering Business Need More Business?
Would you like to boost your catering business's digital visibility and sales? Then contact Archmore Business Web, because we offer award winning SEO and digital marketing solutions for catering companies of all sizes, with tailored packages that fit your specific needs.
SEO And Digital Marketing is essential for your catering business. Archmore Business Web will drive more traffic to your website, increase leads and make your website more powerful.

By Daclaud Lee, Project Manager / SEO Consultant at Archmore Business Web
Do you want more customers for your catering business? We can help!
Book a call with Mike Forrest, CEO of Archmore Business Web