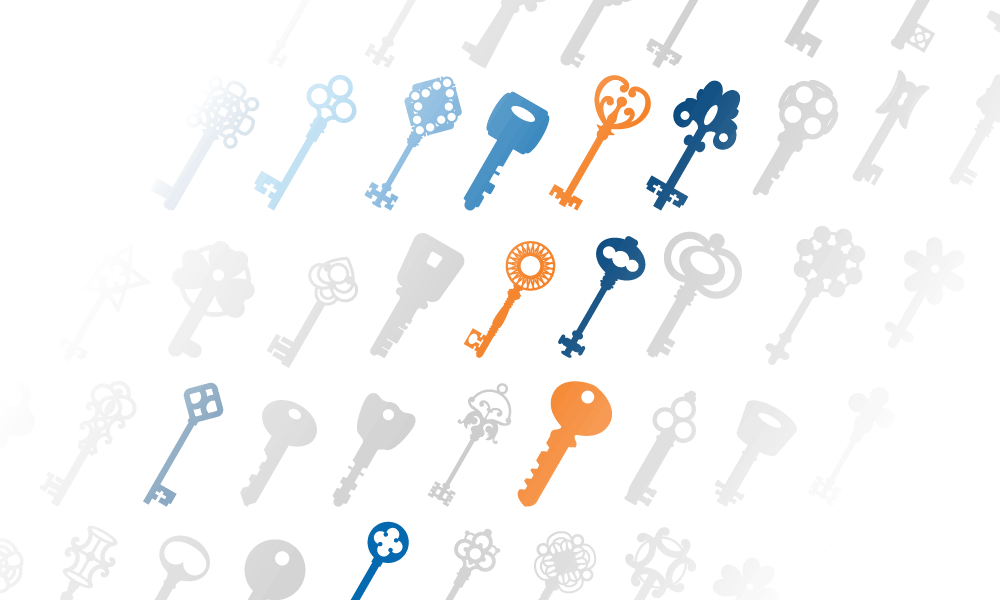 Why Am I Not Ranking for The Keyword I Want?
By Daclaud Lee, Project Manager / SEO Consultant at Archmore Business Web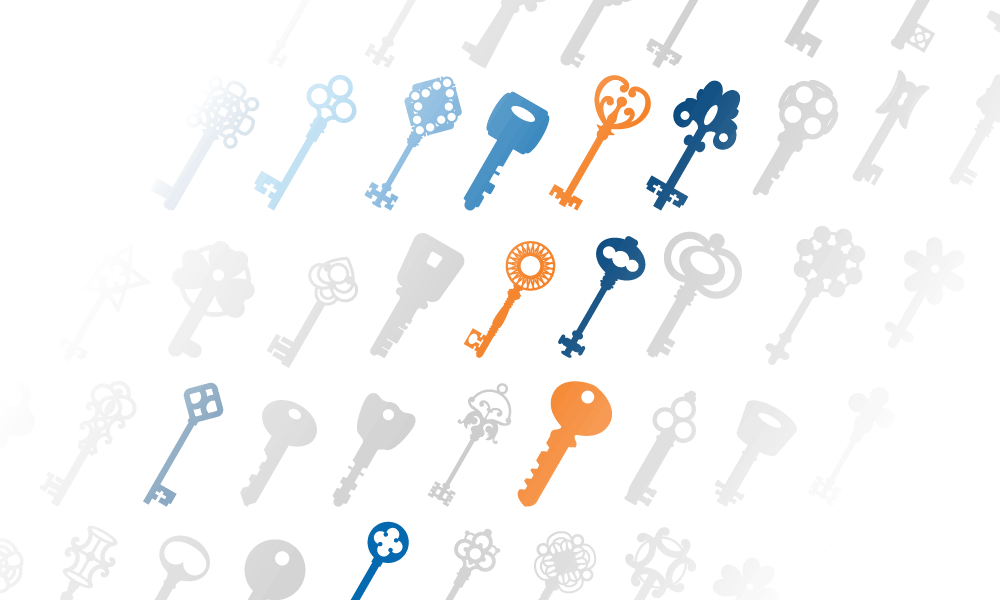 Why am I not ranking for the keywords I want? This is a popular question among many web masters, business owners, marketers and bloggers. There are many mistakes a web master can make that will negatively effect it's rankings.
There are many reasons why you are not ranking for the keywords you want. The most common reason is that the keyword is highly competitive and your website is too new, but that may not be the only reason. Other reasons can be more technical and others have to do with content related issues. In order to get ranked for keywords, you need to make sure your on page and off page SEO strategies are on point as well as any technical SEO implementations. 
The Keyword You Want to Rank For is Too Competitive
So you just built a new website and now you want to rank for keywords related to your business, product or organization. However, you picked a keyword that is highly competitive. This is the most obvious reason why you will not rank.
Let's look at the situation realistically, SEO is a lot of work and is often defined as "a marathon rather than a sprint". If your website is new, then you are pretty much starting at the beginning while other more established websites are probably way ahead of you. You have a ways to go before you can catch up with them. 
Even if you had your domain name is as old as the internet, you could still be far behind the competition. If the website you held onto has a weak backlink portfolio and thin content, then your website is still going to considered behind in the race even if you technically had a head start. The only way to catch up with the competition is to keep going! The amount of SEO a competitor put into their website could very well have gotten them a million light years ahead of you. You have to realize this before you start complaining about not ranking for your keyword.
Never fear! Just because you can't rank for a competitive keyword doesn't mean it's game over. You can still go for low hanging fruit and implement long tail keywords into your SEO strategy. 
You Have Very Thin Content
Thin content can hurt your keyword rankings. Content is the lifeblood of any successful website. Without a constant flow of quality content, your site will not rank. There is just too much competition on the web to rank without engaging content.
Thin content is content that is not informative, or not relevant to search queries. This may include duplicate content, and low-quality posts. If your website has thin content, you're losing out on a lot of potential traffic, as well as rankings with search engines.
Thin Content is Often Not Authoritative Enough
Your website will not rank if your content is not authoritative enough. Authoritative content is content that informs, solves a problem, demonstrates subject expertise, and provides the right level of depth for the target audience. There is way too much competition on the web for thin and non-authoritative content to rank. Therefore, if you want to rank in search, then your content needs to be rich and authoritative to stand a chance to rank for the keywords you want to rank for.
Your Content Doesn't Satisfy Search Intent
So you managed to write a solid 5000 word article in immaculate detail about your keyword topic and you also optimized every single image with alt text, only to find it not ranking. What did you do wrong you ask?
Chances are, your content doesn't satisfy the user's Search intent. For example, if someone searches for "cast iron skillet", then most likely they are wanting to purchase one. If your website is not an eCommerce website, then chances are you will not rank for that keyword.
Content optimization is a powerful tool for improving visibility and search rankings, especially if you can identify the most popular search intents your target audience has. You may have amazing content, but if it doesn't satisfy the user's search intent, then it's a lost cause because even if you did manage to ranked, you are guaranteed to get de-ranked when Google's algorithms correct itself.
There are four different types of search intent: navigational, informational, commercial and transactional. If your content doesn't satisfy the user's search intent, then it will not rank. In order to rank, your website will have to match the search intent of the keyword. The best way to determine search intent is to Google search the keyword you are trying to rank for and see what types of websites come up.
You Have Duplicate Content
Duplicate content causes many problems with search engine optimization. One of the major issues with duplicate content is that Google will have to choose what version is more authoritative and rank that collection of pages.
If you want your site to rank you need to make sure that it does not have duplicate content. The easiest way to ensure duplicate content is eliminated is to check your pages and make sure you don't have multiple versions of the same page. 
If you want your website to rank highly with search engines, it is important to avoid duplicate content. Google recognizes duplicate content as a problematic issue that can potentially harm an internet users experience of your site and punish your ranking.
You Used Scraped Content
Scraped content is duplicate content that is found on another website. Even if you own both websites, using scraped content can be detrimental to your keyword rankings. Using scraped content from a website that is not yours can also get you into legal trouble if there is no context behind it. Which is why you can't just copy and paste someone else's content and claim it as your own.
The purpose of a website is to communicate a message or service to users. If the owner of that website does not have the time or resources to create original content then it can be a very frustrating experience for visitors who are looking for information that isn't actually there. In addition, if everything on a site has been scraped from other sources, it could cause the site to get de-indexed by search engines' bots because they see it as duplicate content.
You Don't Create Consistent Content
If you aren't creating consistent content for your website, then it can easily lose its ranking and positioning. This is especially true for media websites like Forbes, CNN, Fox News and sites of that nature. If you want your videos to rank well when people search for them, then you need to play a role in how they are presented.
Not having consistent content is detrimental to smaller media bloggers who publish less frequently. This is why huge media companies have the advantage of getting ranked on page 1 searches within hours of publication, while it may take a smaller blog that publishes less frequently days, weeks or even months to achieve the same goals. 
Creating a schedule for your website's content can help you get ranked better in search engines like Google. That way, instead of sharing a bunch of articles on different topics at random times throughout the week, readers will be able to more easily access your site and find what they're looking for.
You Don't Have a Google Business Profile 
Your Google Business Profile (formerly Google My Business)  is important to local SEO and getting your website ranked for specific keywords because they allow you to provide information about your business to Google. You can add things like hours and address, but you also have an image carousel for showcasing what is on your site. It's a great way to drive traffic from search engines to your website!
Having your Google Business Profile filled out is highly important for local search and citation building. This is your main focal point and you want to make sure your business' name, address and phone number are filled out consistently in order to be found. With your Google business listing you'll be able to tell your prospective customers what they need to know in order to find you, so that they can do business with you easily.
Once you have your Google Business Profile created, you will also be expected to maintain it. Good reviews are essential to gain trust from new customers and raise your ranking in the SERPs (search engine results pages). 
Your Website Has Been Hacked
This is a little bit more out of the ordinary, but a negative SEO attack on your website can happen. This is usually done by malicious hackers and can have a negative impact on your rankings and search results. These cyber attacks can compromise your website and affect your search engine rankings.
Hackers can cause your website to derank by exploiting security vulnerabilities, spamming and hacking search results. Hacker exploit websites with poor coding and then use exploitative black hat SEO to prevent your website from getting higher rankings. . Once this happens, it can take months for you to recover ranking for certain keywords and phrases.
Therefore it is necessary to take care of your website. Make sure your website is secure and protected. You don't want to have all of your content and databases destroyed and lost forever. 
Your Website is Not Mobile Friendly
Not having a mobile or responsive website could be another reason why your website is not ranking well in Google. Google has a separate index for mobile searches and desktop searches, and if you're website isn't optimized for mobile users, you'll show up lower on searches from smartphones.
Your website needs to be mobile friendly and responsive to be competitive in today's world. Google is pushing for a mobile-first world and if your site is not mobile friendly now, it can hurt your future rankings - and eventually, affect your traffic and sales.
In order to make sure your keywords are ranking well, we highly recommend that your website be optimized for mobile as this will give you a better chance of rankings in the future.
Your Website is Too Slow
Not having a speedy website can affect your ability to attract and retain visitors. A slow website causes your bounce rate to go up, which may lead to your site getting de-ranked by search engines like Google.
A poor website performance can result in a loss of customers. If your site is slow to load, or has frequent errors, visitors will quickly leave. And a high bounce rate may even negatively impact your website's rankings on search engines like Google.
Your website is supposed to be quick and responsive. You can't afford to have a slow website. If you have trouble with things like server speed or page load times, then there are many ways you can fix the issue, such as minifying your CSS and Javascript, minifying your images, installing caching plugins or adding a CDN. 
You Didn't Index Your Website
If you deindex your website, it becomes invisible to search engines. This means that your web pages may not be picked up by others and won't be ranked in search results.
This can be one of the most embarrassing technical SEO mistakes. If you forgot to turn on indexing or accidentally turned off indexing on your CMS (Content Management System) platform, then you will most likely not rank. With search turned off, crawlers can't crawl through your pages and read them. So make sure you have indexing turned on!
One commonly overlooked mistake is to de-index your website during the developmental stages in order to prevent people from being able to access your website before it is finalized. Always make sure you have an technical SEO checklist to prevent this from happening. Another mistake can be accidentally de-indexing the page while a plugin is active. For example, if you are using Yoast, it is possible to accidentally flip the switch and de-index your page.
Rank Keywords Better With The Right SEO Strategy!
Your website is not ranking for your keywords? We can help. Our website optimization experts will help you identify what is holding back your rankings, how to improve them and get more traffic

By Daclaud Lee,
Project Manager and SEO Consultant at Archmore Business Web
Ask us how we can get your keywords ranked in searches!
Book a call with Mike Forrest, CEO of Archmore Business Web